Eddie Jones explains Marland Yarde selection ahead of Australia Test
By Mark Crellin
Last Updated: 10/06/16 9:55am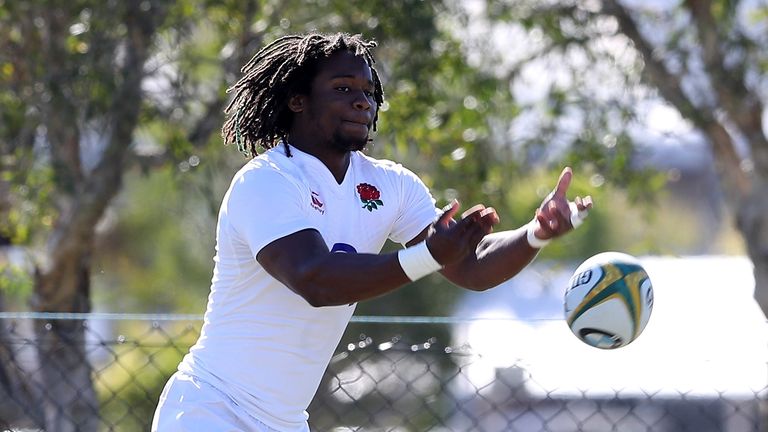 Head coach Eddie Jones says he thinks Harlequins wing Marland Yarde could be a 'really special player' for England.
Jones has named his team for the first Test against Australia in Brisbane on Saturday and the selection of Yarde was considered surprising in some quarters.
The 24-year-old started against Wales late last month and has retained his place in the team, meaning Grand Slam-winner Jack Nowell is only among the replacements.
And Jones says Yarde has impressed in training, since being 'sorted out' by the Aussie coach.
"Marland is close to our quickest wing," said Jones. "Maybe Anthony Watson shades him, but he has got power and he is raw.
"He hasn't had a lot of experience, he hasn't had a lot of coaching, and he's very coachable.
"He is a bit of a character. He has probably blown a bit of his career by being too big for his boots. He's back down to earth now and has the potential to be a really special player for us.
"I got him into camp and had a look at him. He had a bit of an attitude on him, so I sorted that out. From there on in, he's been really wanting to get better."
Owen Farrell played at centre during the Six Nations but has won back the starting berth at fly-half after a series of fine displays for his double-winning club side Saracens.
Jones has been impressed by Farrell's development and said: "Now he's got a greater appreciation of how you win games of rugby.
"He's always been a physical, in-your-face sort of player. He's still got that about him but now he sits back, has a look where the space is, and is a bit calmer about his decisions.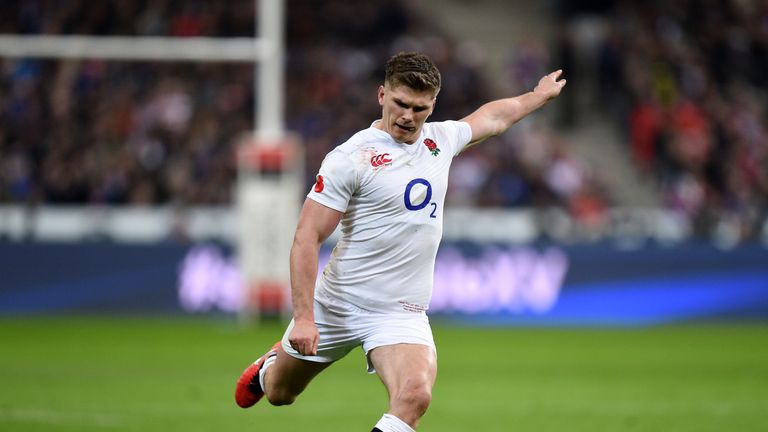 "All the great 10s in the world, they've all been unflappable guys. They never look like they've got a hair out of place. They know exactly what they're going to do.
"Have you ever seen [All Black great] Dan Carter sweat on a rugby field? Never. He's always in control. Jonny Wilkinson [of England] was the same. [Former Wallaby] Steve Larkham was the same, that's what you want from your 10.
"When you're a big physical guy like Owen is, you develop that through experience and maturity, and that's what he's starting to do now. It comes from age and winning trophies."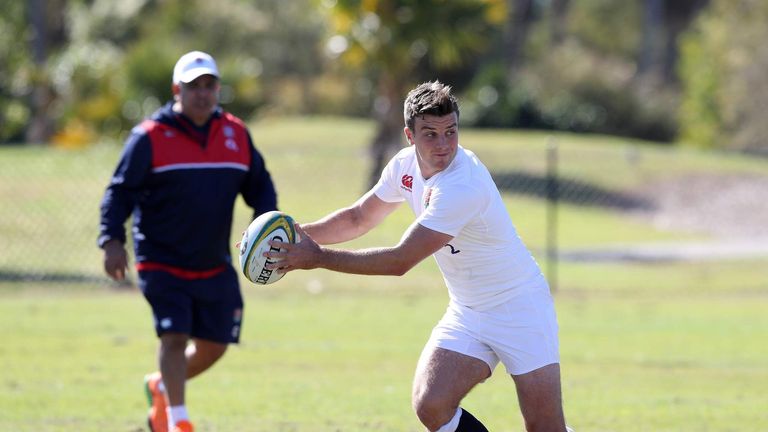 George Ford drops to the bench but can still expect to be involved at the Suncorp Stadium, and Jones was adamant that the Bath man remains a key figure in the squad.
"George is unhappy at not being the starting 10 and I'd be bloody disappointed if he wasn't," said Jones.
"That's how he should be, but he's taken it on the chin
"He's a fantastic little guy. As I said after the Wales game, I don't think England rugby appreciates what a good player he is. He is all class.
"(Skills coach) Glen Ella had one look at him and said: 'This kid can play.'
"He's going to be a fine player for us. He's a fine player now and he's going to get better."