Rugby Union Expert & Columnist
Barnes' talking points: England's Grand Slam dream and Italy's Six Nations place
Last Updated: 14/03/16 4:18pm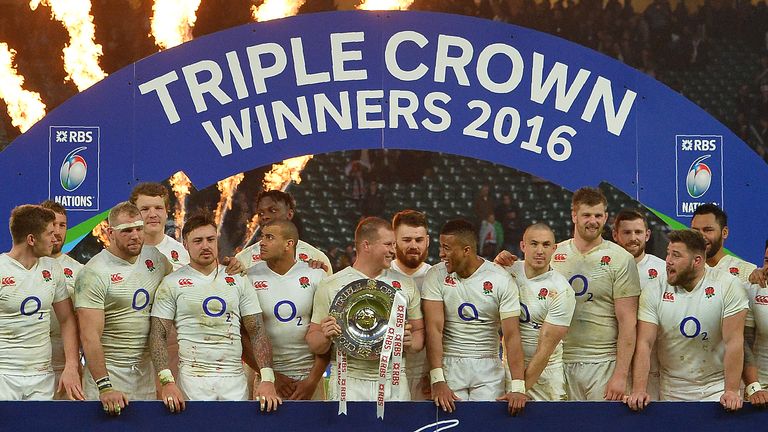 Stuart Barnes breaks down the main talking points from the weekend, including Italy's place in the Six Nations and England's Grand Slam dream...
1 Eddie Jones was secured to make England viable contenders for the 2019 World Cup in Japan, but a first Grand Slam in 13 years wouldn't be something to sniff at. The Six Nations Championship, courtesy of Scotland's victory over France, has already been confirmed.
Ian Ritchie, and those involved in the bizarre last two selections of the player with no coaching experience and the coach with barely any senior rugby experience, can breathe a sigh of relief. These are early days, but after the failure to win a Six Nations title and the fiasco in the autumn, the Australian is a breath of the freshest spring air.
He talks plain English, rugby talk that his team can understand. England have structures and a spine; that alone is a good start, the Championship a very good one, the Grand Slam would be a superb one.
But English fans should not get carried away. There remains much work to be done; not my words, but Eddie's.
2 Maro Itoje produced an astonishing hybrid performance in only his second start against Alun-Wyn Jones and co. In the set-piece, he works like a lock forward; in the loose, he plays better than any England blindside since Richard Hill.
He is intelligent, belligerent, strong, quick and born with a winner's edge. He also writes poetry - what is not to like about the Saracens star?
3 There's only one way for England's new hero to head, but what now for Wales? They will batter Italy next week and say that shows they can play, when the mood takes them. They proved that in the last 10 minutes on Saturday.
How can they waste so much talent behind the scrum? Despite Warren Gatland's excellent record in the Six Nations, Wales are far from a success story, either in style or in terms of results against the better teams during his tenure.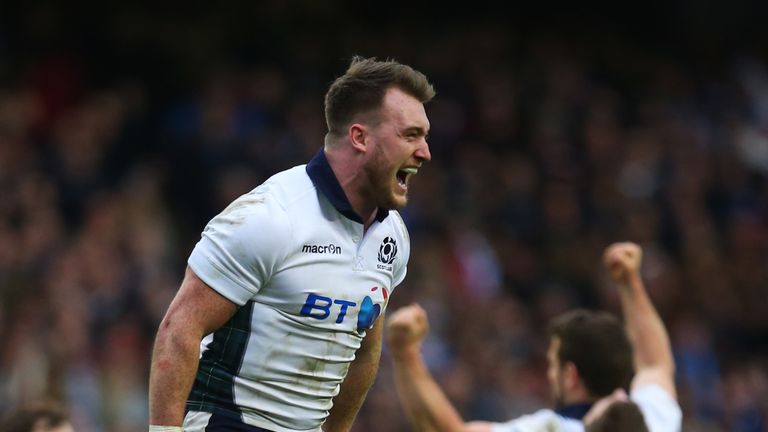 Would Stuart Hogg be considered by Wales, if he were Welsh?
Stuart Barnes
If Wales try and defend their way through a three-Test tour of New Zealand, it will be bad news, very bad news.
4 A special mention for Scotland. This was a deserved win for Vern Cotter's men. The set-piece held up well, Greig Laidlaw led them astutely and Stuart Hogg provided the difference between the teams.
Defeat, and Scotland would have travelled to Ireland with the prospect of four losses looming. Now they can plot a third victory.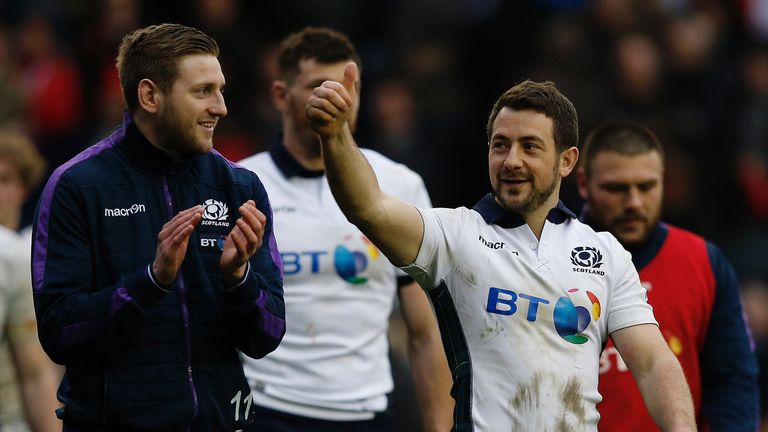 This was a breakthrough for a well-coached Scotland side and one benefiting from the excellent work of Gregor Townsend and his coaches at Glasgow.
5 Would Stuart Hogg be considered by Wales, if he were Welsh? The Scotland back missed a tackle on Guilhem Guirado for the early French try, something that would be seen as a cardinal sin in Cardiff.
Never mind that he scored one with a strong finish and made another with a flick of brilliance, defences win titles… or do they? The balance of attacking pluses can outweigh the odd defensive negative, as Hogg gloriously emphasised.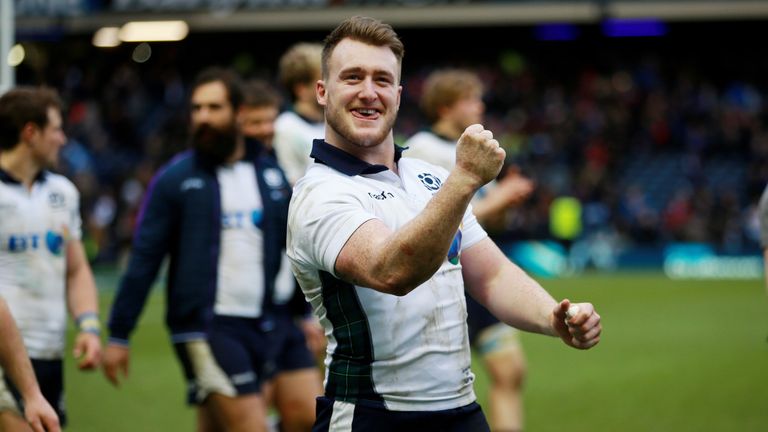 6 Did anyone else get the impression that referee Glen Jackson would rather the game did without scrums? There was no sense of real authority in his management of them. He was, in his playing days, a fine fly-half with too much of a rugby brain to delve into those dark places.
It is a mystery to most of us Glen, but you need to take a good look... at least ping Laidlaw's spectacularly non-straight feeds once, come on.
7 Ireland scored nine tries including some absolute gems. It was good to see more than the pick and drive that has dominated their game since the retirement of Brian O'Driscoll. Robbie Henshaw is maturing at a rate of knots.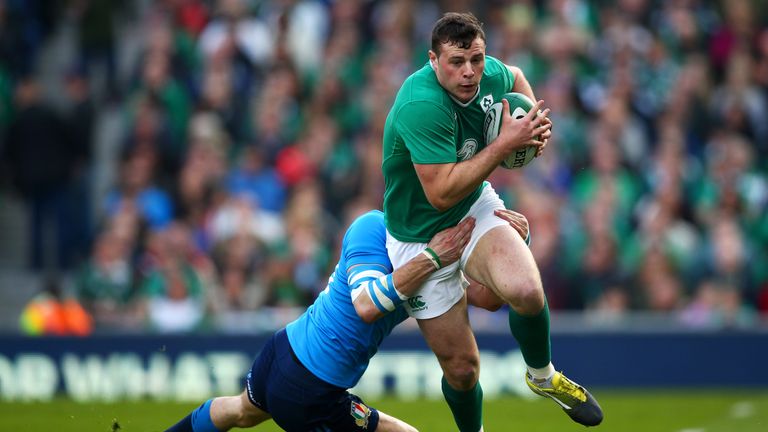 The evidence of Ireland's development via a slightly less structured series of performances this season will be judged in what is an intriguing Ireland versus Scotland game next weekend.
8 Sergio Parisse says Italy deserve to be in the Six Nations. That's not the point, Sergio. 'Deserve' is an irrelevance to the Six Nations when competing in European rugby's closed shop.
If Italy had a play-off after finishing bottom and beat Georgia, Russia or Estonia, then it would be right to say Italy deserved to be in the tournament. The point is they neither deserve nor don't deserve to be members of this cosy elite.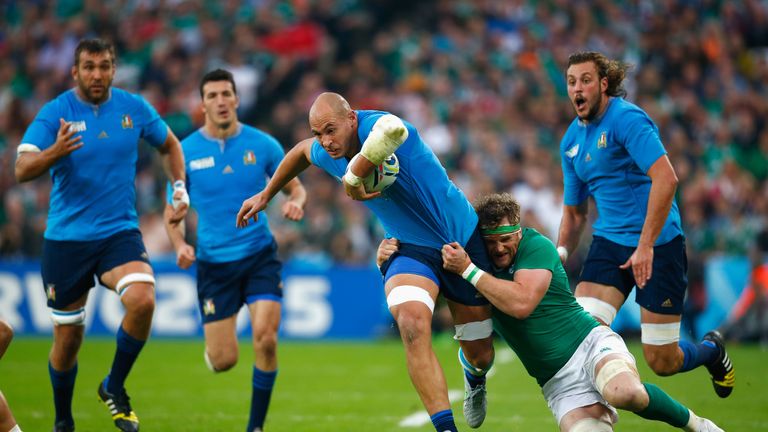 Only through a competitive structure can we use words like 'deserve'. All we can say is this closed shop is not helping the potential development of the rest of European rugby.
World Rugby won't take on a financial powerhouse like the Six Nations but please, governors of the global game, at least give us some PR to embarrass those that have and don't care about those that don't.
9 Wasps keep scoring superb tries. They were too much for Leicester on Saturday. Last year, Bath were the swaggering adventurers tasked with taking down Saracens.
This year, Wasps or Exeter will be the team most likely to be handed the challenge. The only difference is that Saracens are no longer killjoys. Although when they have to be...
10 No matter how good your team, if the mindset isn't right, the side will struggle.
That was the story on the other side of the world in Perth, where the Brumbies may have won comfortably enough against the Western Force but failed to even look like the team that has impressed most in the earliest rounds of Super Rugby.
The number of unforced errors rivalled and perhaps eclipsed those of France in their first-half effort in Edinburgh. It is, however, the mark of a decent team to suffer such a form dip, yet win with any amount in hand.
It is fascinating to see how much importance Stephen Larkham's team place on set-pieces. Australia is changing the way they approach the game. From being the nation that wanted rid of scrums, they are now working hard to establish dominance in them.
Until next week, goodbye. Paris, and before that Cheltenham, and as I type the sun is shining. What a life, eh?