Women's Rugby: Rochelle Clark aims to become England's most-capped player
Rochelle Clark believes she can surpass Amy Garnett and become England's most capped player.
Last Updated: 06/03/14 5:27pm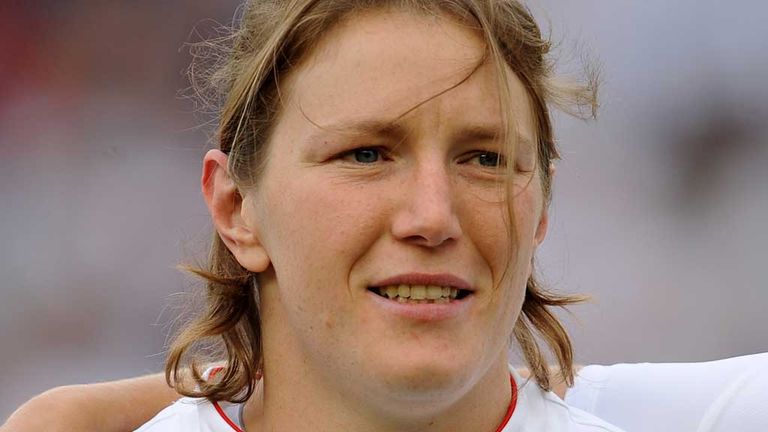 Clark will win her 90th international cap in Friday's Six Nations clash with Wales at the Twickenham Stoop, leaving her 10 appearances shy of Garnett's record.
The 32-year Worcester prop made her debut against the USA in 2003, and she is determined to extend her career into a 15th year as she bids to bring up a century of caps.
"I got my 50th cap in the opening game of the 2010 World Cup. My goal then was to get 100 and more, hopefully, if the body holds up," Clark said.
"The immediate target is the World Cup in the summer, then I'll look at the century after that.
"I can't do anything about my age, but I have experience and knowledge and hopefully I can help the youngsters."
Clark endured a difficult start to her England career and has battled a number of injuries, but she insists her commitment has never waned.
"I had to lose a lot of weight to get a second cap. I got my first cap when there was an injury to Maxine Edwards," she said.
"I then went off, got myself fit and got back into the squad for the autumn internationals, 25kgs lighter and a lot fitter.
"I managed that through lots of training and eating healthily. I had to do a lot of extra work to be anywhere near where I should be."
England must defeat Wales and hope France come unstuck over the next two weeks if they are to win back the Six Nations crown seized by Ireland last year.