Ireland captain Paul O'Connell eyeing improvement after Test wins over Argentina
Last Updated: 16/06/14 12:57pm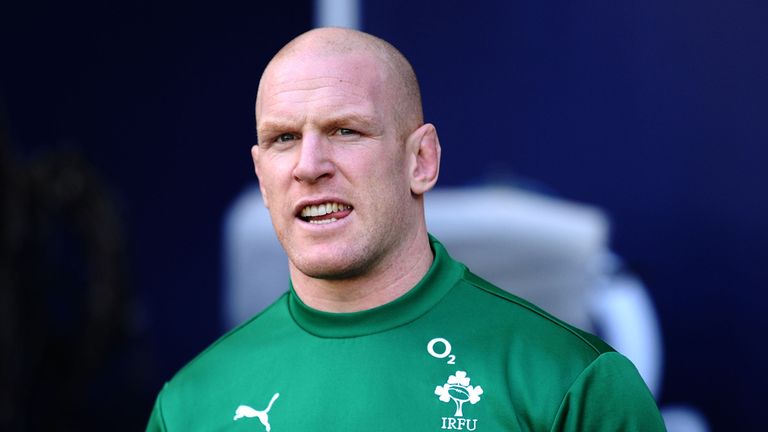 Ireland captain Paul O'Connell believes it has been a steep learning curve for some of the members of the squad after victories in both of the recent Tests against Argentina.
Ireland had never won in Argentina prior to last weekend's 29-17 triumph and they followed that up with a 23-17 victory against the South Americans in Tucuman on Saturday night.
And O'Connell admitted Ireland had come out on top against Argentina despite not playing to the high standard that they set themselves.
He said: "Since last November we've been marginally improving all the time and when we have taken a step back we have learned from it very quickly and pressed-on so, to have two weeks and not performed and not been as accurate as we would have liked to have been, is disappointing.
"I suppose we didn't get a lot of time together, but I think for a lot of the guys for whom it's their first experience of working under (coach) Joe (Schmidt), hopefully this will be of big benefit to them.
"You do get asked to do a lot of things very, very different to what you do back in your home province certainly for the Munster, the Ulster, the Connacht guys. So, it's a big learning curve."
O'Connell is targeting a busy and active pre-season so that he can spearhead Ireland's charge at next year's Rugby World Cup.
He added: "Hopefully now I will get a very good, strong pre-season in now, build on what we've done this year under Joe with Ireland and get another pre-season into the World Cup and hopefully go there and achieve something special.
"I haven't had a pre-season since the World Cup so that's when you really make the big gains, so from now on in it's all about getting for that."