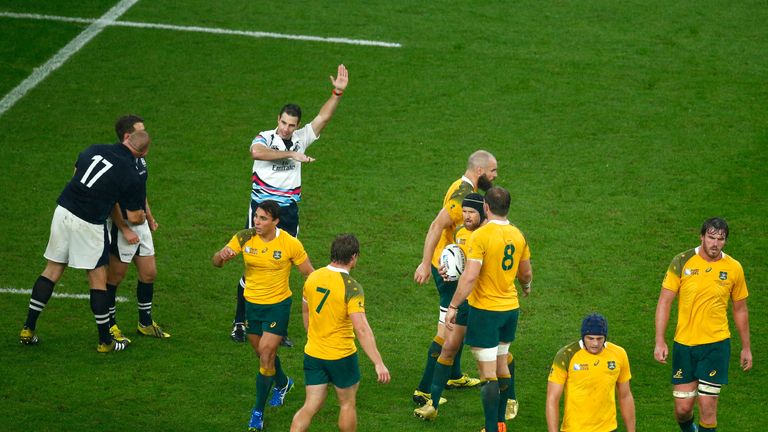 World Rugby have admitted that referee Craig Joubert made the wrong decision during the closing minutes of Scotland's Rugby World Cup quarter-final against Australia at Twickenham.
With just over one minute left to play, and with the Scots leading by two points, the South African official awarded the Wallabies a penalty which Bernard Foley converted to earn the Aussies a last-gasp victory.
Joubert awarded the penalty for offside but, 24 hours after the match, rugby union's governing body have said he should have given Australia a scrum for a knock-on instead.
Joubert, who was not in a position to seek guidance from the television match official (TMO), quickly sprinted from the field of play immediately following the final whistle.
TMO referrals can only be sought when awarding a try or assessing acts of foul play. The Wallabies won the match 35-34, after Foley's decisive kick 43 seconds from time.
World Rugby has now said in a statement that, having reviewed the incident, the "appropriate decision was a scrum to Australia for the original knock-on," and not a penalty.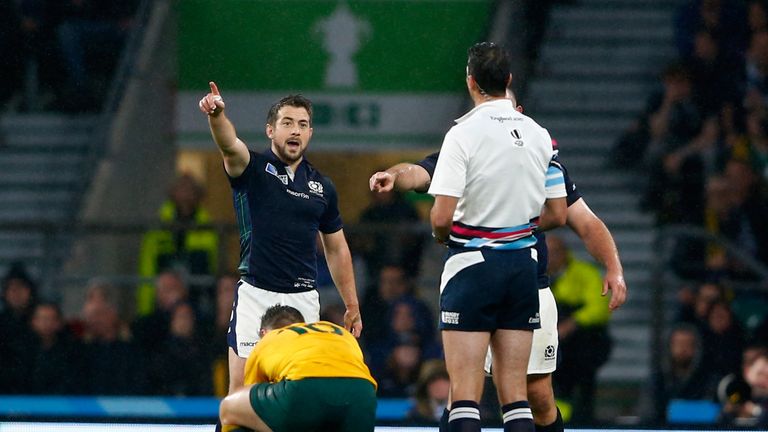 The statement reads: "The selection committee confirms that Joubert applied World Rugby Law 11.7 penalising Scotland's Jon Welsh, who had played the ball following a knock-on by a team-mate, resulting in an offside.
"On review of all available angles, it is clear that after the knock-on, the ball was touched by Australia's Nick Phipps and Law 11.3(c) states that a player can be put on-side by an opponent who intentionally plays the ball.
"It is important to clarify that, under the protocols, the referee could not refer to the television match official in this case and therefore had to rely on what he saw in real time.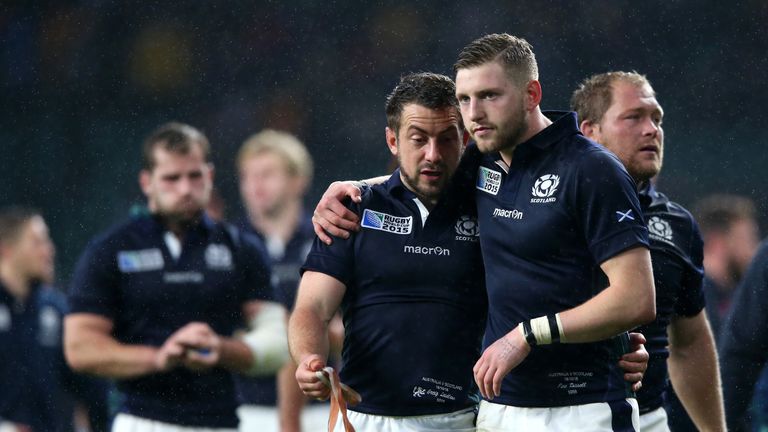 "In this case, Law 11.3(c) should have been applied, putting Welsh onside. The appropriate decision, therefore, should have been a scrum to Australia for the original knock-on.
"Overall, it is widely recognised that the standard of officiating at Rugby World Cup 2015 has been very high across 44 compelling and competitive matches to date."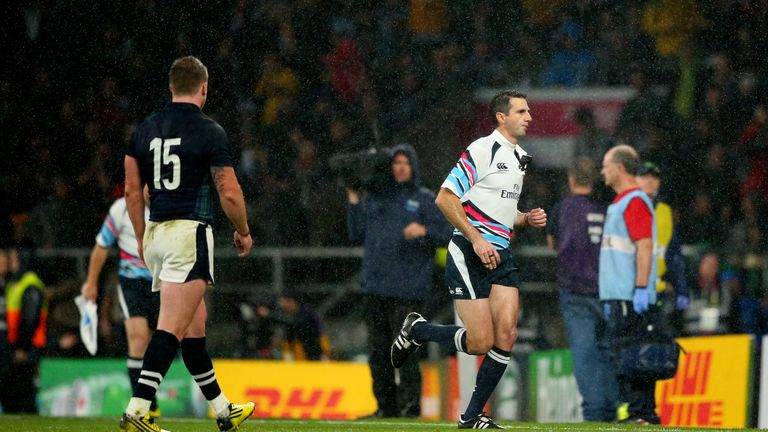 World Rugby high performance match official manager Joel Jutge said: "Despite this experience, Craig has been and remains a world-class referee and an important member of our team."
World Rugby have announced the names of the referees for this weekend's semi-final matches.
Frenchman Jerome Garces will officiate the Twickenham semi-final on Saturday between South Africa and New Zealand, while Englishman Wayne Barnes takes charge on Sunday between Argentina and Australia at the same venue.