Departing Vern Cotter insists Scotland's legacy is based on 2019 World Cup
Last Updated: 19/03/17 10:30am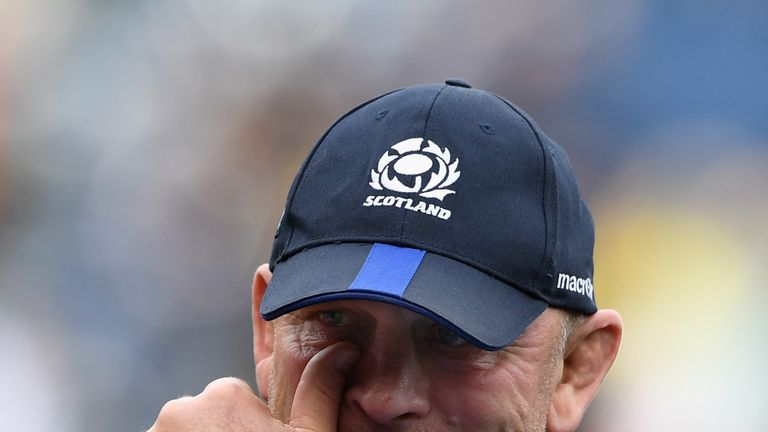 Departing head coach Vern Cotter dismissed talk of his Scotland legacy after leading them to fourth place in the Six Nations.
Cotter praised "the character" of his players in bouncing back from their 61-21 hammering against England to provide him with a 29-0 winning send off at home to Italy on the final day of the Six Nations.
The 55-year-old New Zealander leaves his successor, Gregor Townsend, with a team who, in Cotter's three-year tenure, have risen from 10th to fifth in the world rankings and progressed from a Six Nations whitewash in his maiden season to three wins out of five.
Scotland's victories over Ireland, Wales and Italy completed a hat-trick of wins for only the second time in the 18 seasons of the Six Nations era, matching their tally from 2006, and meant the Scots finished fourth in the table behind England, Ireland and France.
With 19 victories from 36 matches, Cotter has also become the first Scotland coach in the professional era to achieve a 50 per cent or better win ratio but insisted: "I am not going to talk about legacies.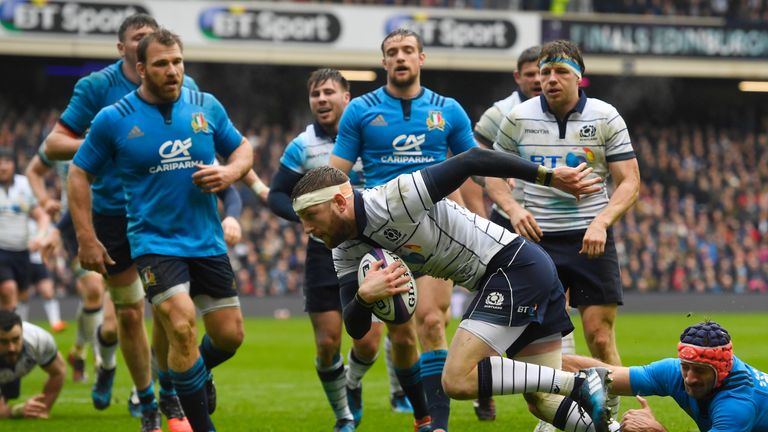 "It's just been good to come here and work with good people, to strive to move forward and get better. That is all we have done and now we'll look forward to seeing these guys put the jersey on and get out there and play again.
"These guys are gaining experience together. We always said last week would help us and those though days have, in a lot of ways. We'll be looking at the World Cup in 2019 with a real desire to do well.
"The three wins is great. It's a reflection of the work these guys put in, the honest review from last week and the time we spent on the field this week. I'm really happy with the character shown by this group of men."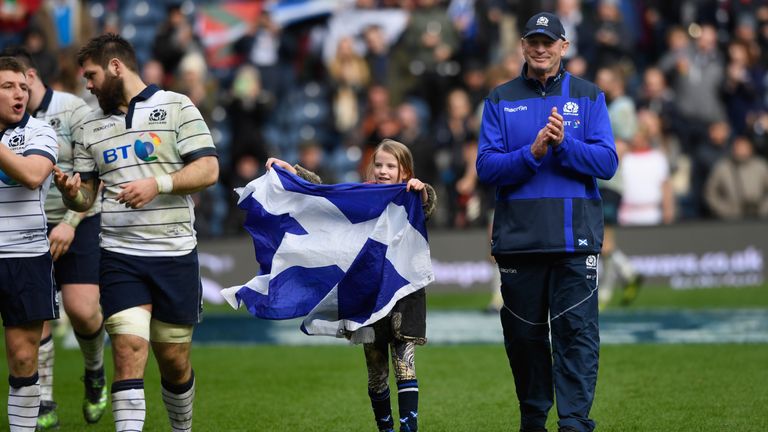 Cotter, who joins Montpellier in the Top 14 when Townsend moves from Glasgow, received a huge ovation from the sell-out 67,144 Murrayfield crowd when he was reluctantly ushered by injured captain Greig Laidlaw on a lap of honour at the final whistle.
"Greig pulled me along," Cotter said. "It was really nice. I had the whole family here watching the game so I just signed off on the three years. It was nice to finish on a win so, yeah, that's it now."
Sky customers can now upgrade to Sky Sports and get 12 months for just £18 per month. Upgrade now!