Six Nations: Scotland interim head coach Scott Johnson eyes last game at helm
Scotland interim head coach Scott Johnson goes into his final game in charge proud of the side's progress.
Last Updated: 12/03/14 4:31pm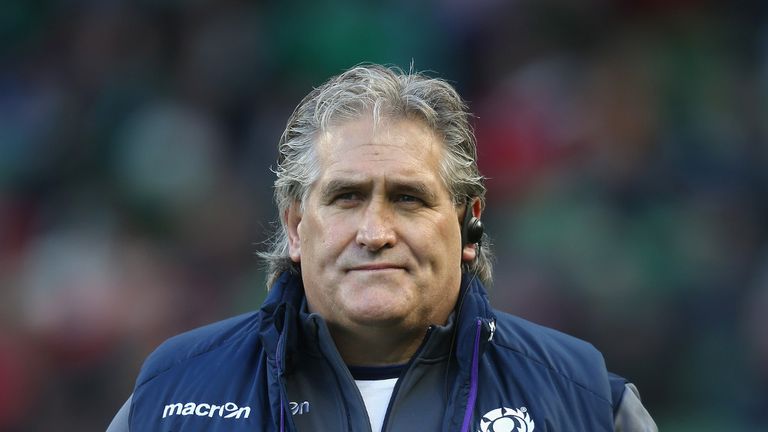 The 51-year-old Australian, who will become director of rugby to make way for Vern Cotter's arrival as head coach, believes the momentous 21-20 victory in Italy and last week's narrow 19-17 defeat to France are positive signs for the future.
Johnson said: "It's not about me. I did it for what I feel is the right fit for Scotland and I'll take up a different role and I'll enjoy that - but I'm really proud to say I've been a part of it.
"I think the last couple of weeks have been encouraging. I go back to the first weekend against Ireland, I thought we were the dominant side then, I think we played terrific rugby.
"I think there are glimpses here. Last weekend against France we showed great resolve.
"When you concede the penalty count that we were coming on the back of and we were playing all the rugby and not losing our composure and really playing with great intent, it shows a bit about the team I think.
"I feel for the boys who couldn't finish off and we have to look at ourselves for that but sometimes the scoreboard doesn't reflect the game."
On his decision to delay naming his team for the trip to the Millennium Stadium, Johnson added: "We've got some injury issues to think over, especially in the back division. There's no doubt we've got a few cripples and we're waiting on the medics to see how they pull up, so I've delayed it.
"Injuries are a part of it, it's a physical game and we've lost a few along the way and we knew we would, we're no different to other team so there's no use in whinging about injuries."