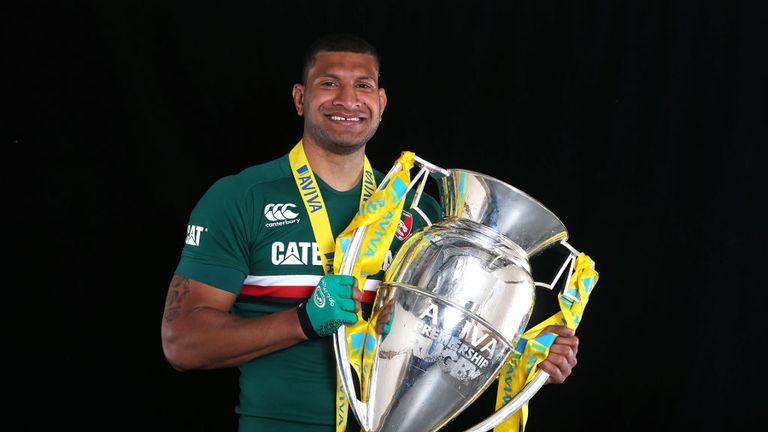 Tonga international forward Steve Mafi has thanked Leicester Tigers after being released from his contract to return to Australia.
Mafi joined the Aviva Premiership side in 2010 and made 85 appearances, although he only started four times last term after spending a lengthy period with family in Australia.
He has now been released from his deal with the Tigers, with Super 15 outfit Western Force snapping up his services on a two-year contract.
Mafi told Leicester's official website: "It has been a tough decision to have to ask for a release from my Leicester contract, but being away from my baby son and family in Australia has been difficult and I wanted to be closer to them.
"Leicester took a chance on signing me in 2010 and the environment was different to anything I had experienced before in rugby.
Huge amount
"I learned a huge amount in four years with a massive club, working with the coaches and the rest of the players, and I enjoyed playing in some huge games, including cup finals, with them.
"I'll be forever grateful for the opportunity that Tigers gave me in top-level professional rugby and I wish them all the best for the future.
"I'd like to thank Simon Cohen, Richard Cockerill, the players and, of course, the fans for their support and understanding during my time at the club."
Tigers director of rugby Richard Cockerill added: "Steve came here with very little known about him, but he made a big impact with the Tigers and developed into a top-class player during his time here.
"Due to personal circumstances, however, he wished to be closer to his family and we have agreed to release him from his contract. We wish him and his family well for the future."