Cheetahs reveal new-look preliminary squad for the 2013 Super Rugby campaign
The Cheetahs have added 11 new players to their initial 50-man squad for the 2013 Super Rugby season.
Last Updated: 13/11/12 1:42pm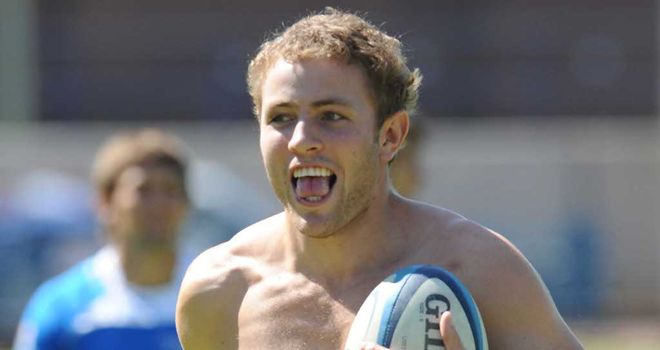 Johann Sadie and Rossouw de Klerk make the switch from the Bulls, Caylib Ooshuizen joins from the Lions and Tertius Daniller signs from Western Province.
Torsten van Jaarsveld (Pumas), Lodewyk de Jager and Joubert Engelbrecht (both Leopards), Elgar Watts (Boland), JP Nel (Griquas) and Hansie Graaff (Griffons) are also added to Naka Drotske's squad.
South Africa Sevens international Cornal Hendricks is the final addition, with the winger having previously played in the Currie Cup for Boland.
Cheetahs preliminary squad - Forwards: Steph Roberts, Caylib Oosthuizen, Trevor Nyakane, Coenie Oosthuizen, Lourens Adriaanse, Rossouw de Klerk, Ryno Barnes, Adriaan Strauss, Hercu Liebenberg, Torsten van Jaarsveld, Ligtoring Landman, Francois Uys, Andries Ferreira, Edwin Hewitt, Martin Muller, Waltie Vermeulen, Lodewyk de Jager, Marnus Schoeman, Lappies Labuschagné, Heinrich Brüssow, Boom Prinsloo, Justin Downey, Davon Raubenheimer, Philip van der Walt, Leon Karemaker, Tertius Daniller.
Backs: Marnus Hugo, Sarel Pretorius, Pieter van Zyl, Tewis de Bruyn, Johan Goosen, Francois Brummer, Hansie Graaff, Elgar Watts, Barry Geel, Robert Ebersohn, Joubert Engelbrecht, Jean Stemmet, Johann Sadie, JP Nel, Rocco Jansen, Raymond Rhule, Cornal Hendricks, Jannie Boshoff, Dusty Noble, Rayno Benjamin, Nico Scheepers, Willie le Roux, Hennie Daniller, Riaan Smit.