Aviva Premiership: Thretton Palamo set to join Saracens on short-term contract
Last Updated: 08/07/14 6:40am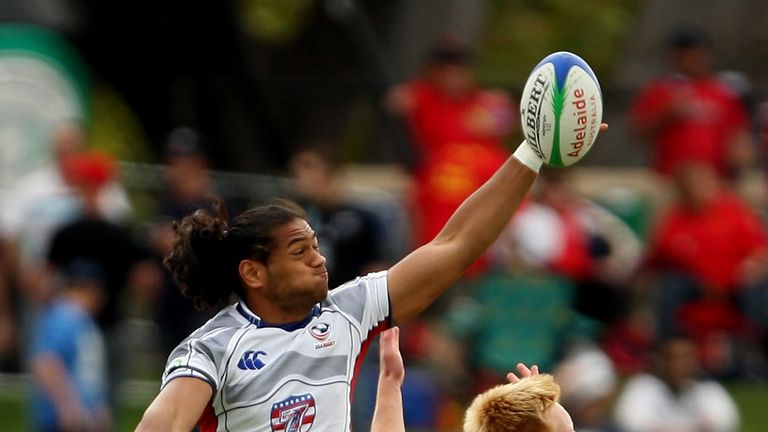 Saracens are set to complete a short-term deal for US Eagles international Thretton Palamo.
The versatile back, who can play in the centres or on the wing, is to arrive at Saracens on an initial three-month trial after impressing the club's scouts back at a special training event in Minnestoa back in April.
Palamo made his international debut as a 19-year-old at the 2007 World Cup, before playing for Under-20s at the IRB Junior World Championship and captaining the Sevens team at the 2009 World Games.
Palamo, whose father Arona, played for Samoa, spent a season at Biarritz before he returned home to study at the University of Utah.
Having led the Utes to the Collegiate Sevens title, Palamo went on to earn a three-year American Football scholarship.
However the 25-year-old returned to rugby union as part of the US Sevens set-up this year before starting June's Pacific Nations Cup win against Canada in Sacramento.
Palamo came to the attention of Saracens at Rugby Combine, an event held specially for players that had either been cut from NFL or missed out on the Draft to showcase their abilities.