Pro12: Edinburgh agree to rest Scotland half-back Greig Laidlaw for five weeks
Edinburgh have agreed to rest captain Greig Laidlaw for five weeks following a request from the Scotland national team.
Last Updated: 26/03/14 1:12pm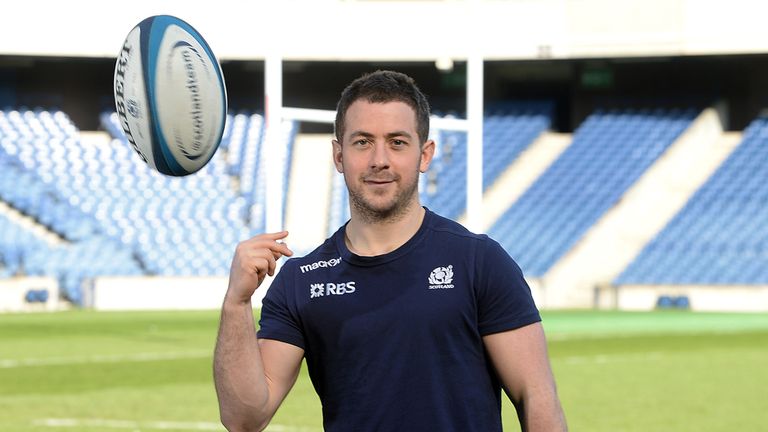 The Scottish Rugby Union asked for the half-back to be given a break ahead of a crucial 18 months for the national side.
Scotland face an arduous summer tour, travelling to North America to take on the United States and Canada before further trips to Rugby Championship sides Argentina and South Africa.
And with the Rugby World Cup taking place in England next year, Scotland want Laidlaw to be in peak physical condition.
Scotland director of rugby Scott Johnson said: "Greig has played a lot of rugby for both Edinburgh Rugby and Scotland this season and he's been a key figure in our leadership group.
"His time at Edinburgh has meant a great deal to him and he will have the opportunity to play again for Edinburgh this season.
Looking ahead
"With the schedule as it stands looking ahead over the next 16 to 18 months, we're grateful to Edinburgh for supporting this move."
Edinburgh Rugby head coach Alan Solomons added: "The performance of the national team is of the utmost importance to the whole of Scottish Rugby, and this is will be a big year for Greig.
"He has been a long-standing servant of this club and we are happy to support him and Scottish Rugby in this regard."
Laidlaw will leave Edinburgh at the end of the season for Aviva Premiership side Gloucester.