Edinburgh sign exciting Scotland prospect Jamie Ritchie
Edinburgh have announced the signing of Scotland Under-18 captain Jamie Ritchie.
Last Updated: 27/05/14 12:43pm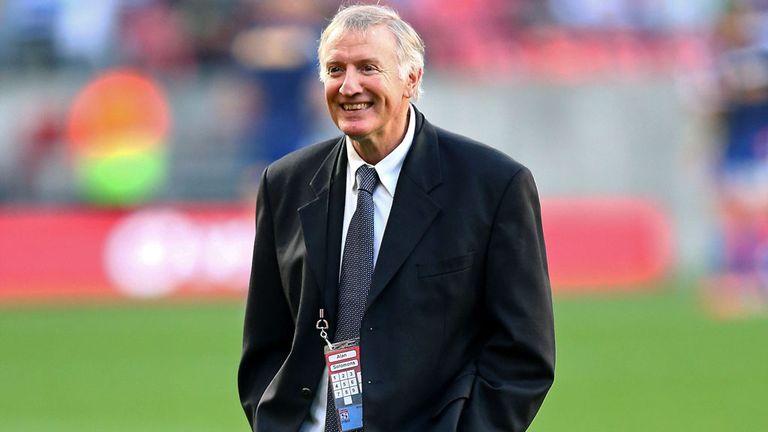 The highly-rated Howe of Fife back-row player has been contracted straight from school into the capital club's senior squad.
Ritchie has represented the Caledonia region and Scotland at Under-16 and
Under-18 level and he was selected for this summer's Under-20 squad for the Junior World Championships in New Zealand, still aged 17.
Edinburgh coach Alan Solomons said: "Jamie is an absolutely outstanding young player and prospect.
"The manner in which he handled himself when he met the squad and staff, and his ability to handle the physicality of our sessions during a short trial, confirmed to me that he is ready to make this step.
"Important to him, I believe, was to understand our vision, which is to build a club through the medium of our academy of young Scottish players.
"When you add this to our new-look leadership group, which includes Grant Gilchrist, Matt Scott and David Denton, you can see that we have a very strong core of Scottish players coming through.
"I think Jamie understood this vision and believes the environment here at Edinburgh Rugby is best suited to realise his potential. We now have a strong group of fine young Scots coming through so that we could field an all Scottish under-23 squad, which is really, really exciting for the future of this club.
"Jamie is now going to be part of that, which I think is brilliant."
Ritchie, who was a silver medallist at the British judo championships in 2009, said: "I'm delighted to sign and to be given this opportunity.
"I didn't dream of being offered a senior contract so obviously that, combined with what Alan Solomons has got planned for the club, makes it very exciting.
"At Edinburgh Rugby there are a lot of experienced, home-grown and overseas players, creating a great environment for a growing base of young Scots to learn and improve.
"You couldn't ask for more as a young player from Scotland, being surrounded by your countrymen in a club that has real potential to go places over the next couple of seasons.
"The club has a quality back row with players like David Denton and Mike Coman in there as an experienced leaders to learn from. Having been a captain myself, it's something I want develop in the future.
"Making that first appearance will be really big for me. It'll then be about pushing on and getting some good performances under my belt. It's all in my plan and it's about working hard through the stages."