Delon Armitage admits: I was stupid to mock Clermont's Brock James
Delon Armitage admits he was "stupid" to mock Brock James as he scored a try in the Heineken Cup final.
Last Updated: 20/05/13 10:00am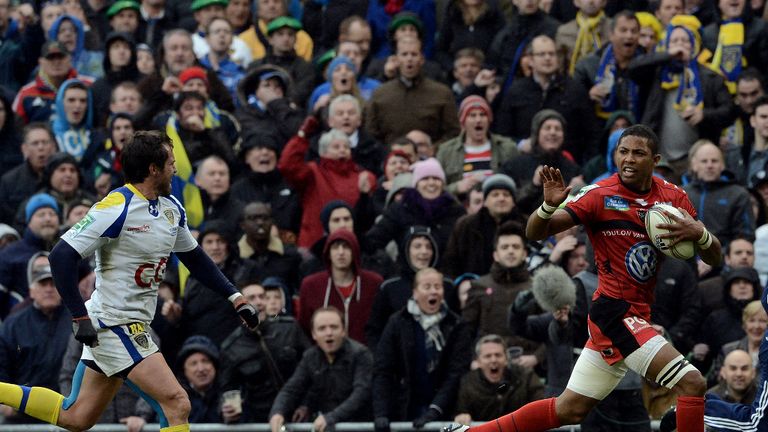 The Toulon star waved at James before diving over in the corner during their 16-15 victory over Clermont Auvergne on Saturday.
His actions sparked a storm of criticism from players and fans, with former England hooker Brian Moore amongst them.
Writing on Twitter, Moore said: "If a player did to me what Armitage has just done I'd have to chin him after the touchdown."
Armitage then became embroiled in an online war of words with Moore but as the dust settled, the former London Irish star admits he got it wrong.
"It was stupid celebrating before (scoring), but I was just so happy, to score in a Heineken Cup final," he told The Telegraph.
"It was a dream come true. I knew straight away that I was going to score. There was no one in front."