Eddie Jones admits his admiration for 'rugby fan' Pep Guardiola
By PA Sport
Last Updated: 16/01/16 11:04pm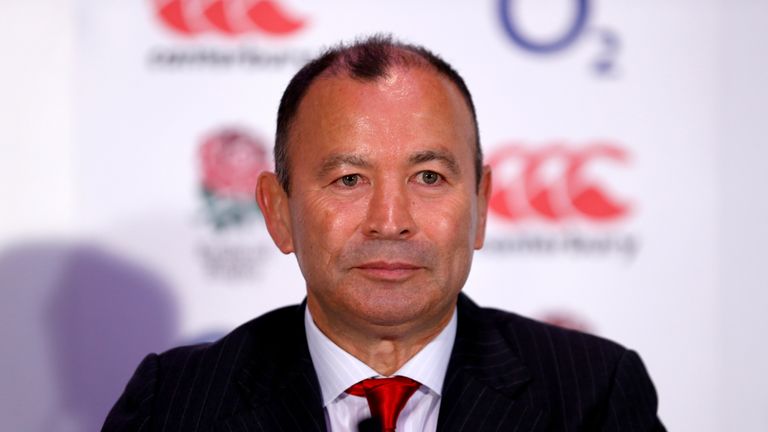 England boss Eddie Jones admits an afternoon spent watching rugby fan Pep Guardiola conduct a training session at Bayern Munich left him embarrassed about his own coaching ability.
Jones met Guardiola soon after overseeing Japan's greatest World Cup performance in hope of learning from the most in-demand manager in football, who is to step down from his post at the German champions at the end of the season.
The Australian was enthralled by the sight of Guardiola making some of the game's biggest stars toil in freezing conditions, confirming his own view on the capacity of players to be pushed to their limits.
"I talk to a lot of people. I try to meet people who are smarter than me. Last year in November was one of the best meetings I had," Jones said.
"I went to Bayern Munich and met Pep Guardiola. It was absolutely fascinating. I watched him taking a training session and it made me embarrassed by my coaching - he was so bloody brilliant.
"He has got some of the best players in the world - Franck Ribery, Arjen Robben and Thomas Muller - and he just worked them so hard.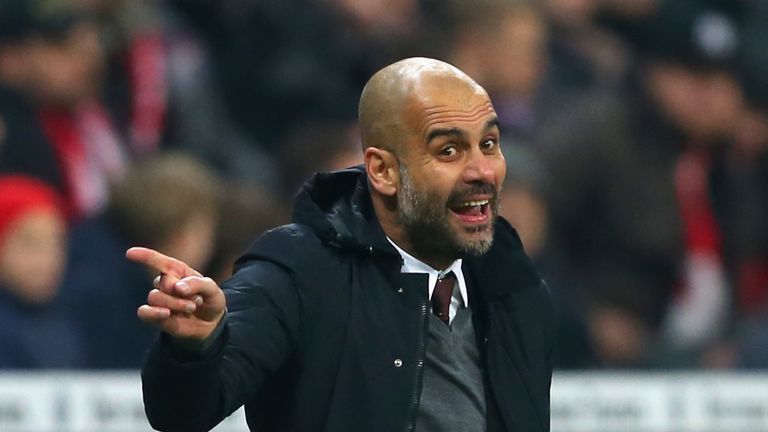 "It was -3C and they came off the field dripping with sweat, they had worked that hard. And they play like 45 games a year. That really reinforced for me how much there is in players.
"Now rugby is a different game because you have got contact, but the ability to work hard and improve is there.
"The one thing I'm proud about with Japan is that we showed how much you can actually improve as a team and a player if you work hard and are smart enough. It's not just about working hard, but training smart."
Once Guardiola had administered his training-ground masterclass the two spoke for 90 minutes, finding some common ground on how their respective sports should be played.
"We talked about his philosophy and about how you move the football into space because in rugby, once you get away from the set-piece, it's like football," Jones said.
"Pep is a big rugby fan. He studied rugby and European handball to look at how you move the ball into space.
"You want to have a formation so that players know where to go and know how to move in relation to where the ball is.
"If the ball is fast then we should be at the line and pressing. If it is slow we need a slightly different formation. It is about understanding that.
"You watch good teams play and when the ball starts going forward they all move together and there are options."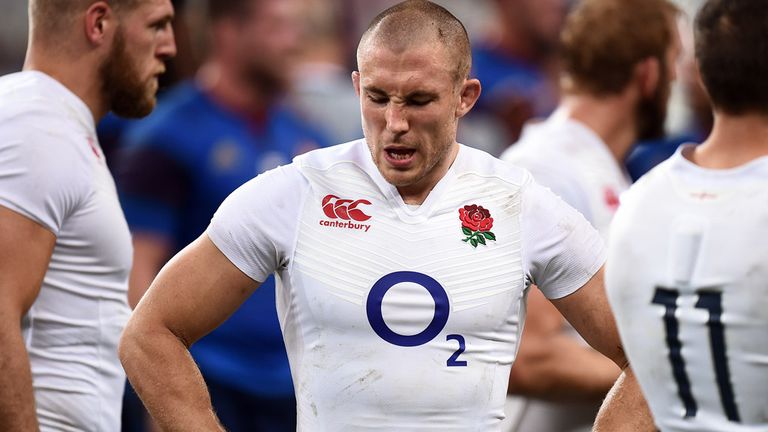 Jones has a simple solution to addressing any simmering squad tension that might exist after full-back Mike Brown said his trust in his England team-mates was "completely shot" by the leaks that emerged in the wake of the World Cup.
"I'm not going to go back into old grievances between the players," Jones said. "They can sort that out. You talk about culture, well culture is about doing things right.
"If players have got a problem from the past they will need to sort that out, not me. I'll send them down the pub, give them £10 each and they can sort it out."
Jones met his predecessor as England head coach Stuart Lancaster in December and left the conversation with a clearer picture over some players.
"Firstly Stuart Lancaster is a real gentleman. He gave me all the information he had, some really good thoughts on English rugby," Jones said.
"He really cares. He gave me some insight into some of the players. You take those things into consideration.
"If you hear those things enough about a player there must be some truth to it. If there is enough smoke, there is a fire there.
"So if someone says he's an idiot, then another bloke says he's an idiot and three other blokes says he's an idiot, then he's probably an idiot!"