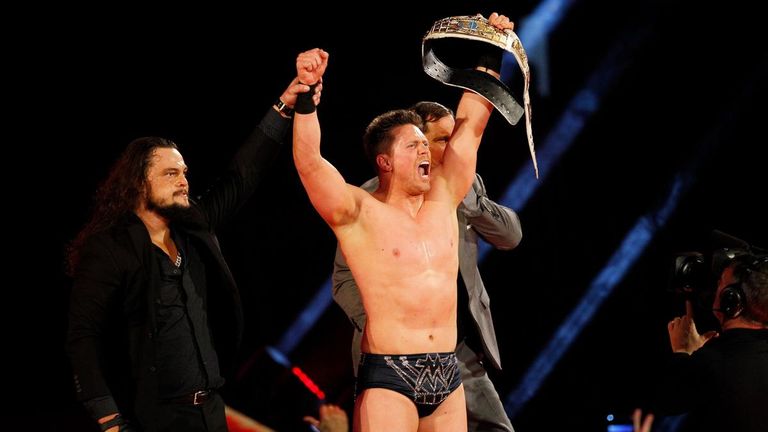 WWE celebrated the 25th anniversary of Monday Night Raw this week which coincided with the final build-up towards this weekend's Royal Rumble.
The event boasts the main event match that will see the winner go on to main event WrestleMania and the competition is fierce once again this year.
Good Week
The Miz (Raw)
The Miz is white hot right now. Not only has he just returned from shooting The Marine 6, but he has also just announced that he and his wife Maryse have secured their own TV show while they are also expecting their first child.
The only thing that Miz needed was his Intercontinental championship back from Roman Reigns after he dropped it to the former Shield member before he took a short hiatus last year.
Miz cashed in his rematch clause and managed to lift the belt for the eighth time as part of the 25th anniversary celebrations and the champion will now enter the Royal Rumble on Sunday night as he hopes to win the historic match for the first time.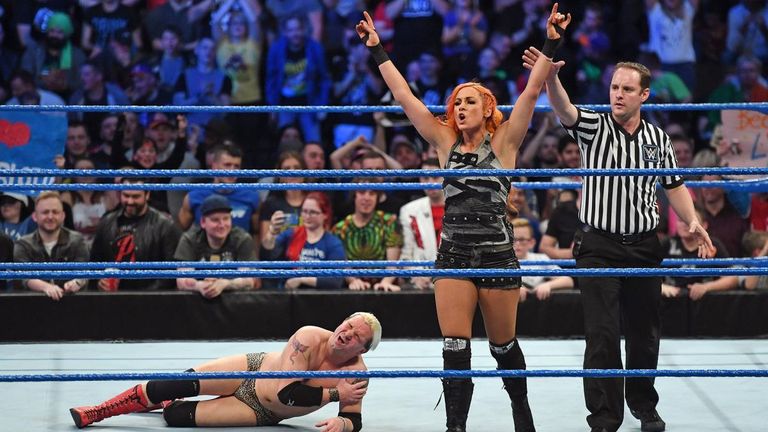 Becky Lynch (SmackDown)
The Lass Kicker has seemingly become a favourite for the women's Royal Rumble match this Sunday night after Sami Zayn has been posting videos of the Irish star on social media showing that she is slowly beginning to show her angry side as they build towards the Mixed Match Challenge.
This week on SmackDown she hinted that a heel turn could be in the works when she threw her friend Naomi over the top rope after the duo beat down The Riott Squad.
Is a change of character exactly what Becky has been missing? Could she be the woman who makes history and wins the first women's Royal Rumble match on Sunday?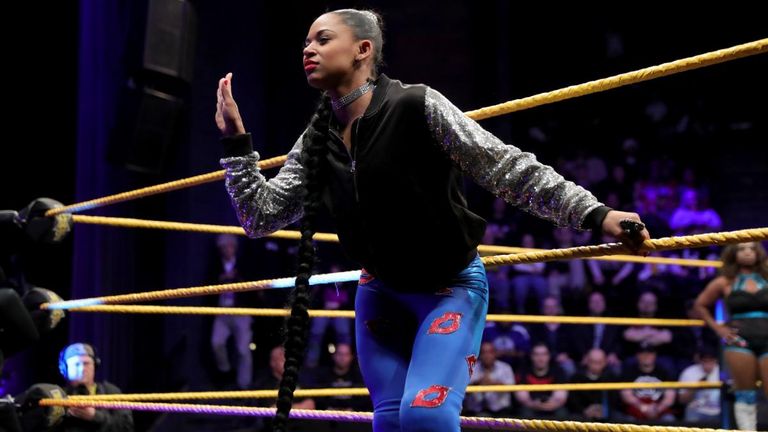 Bianca Belair (NXT)
The NXT Women's Division has been all about Shayna Baszler and Ember Moon over the past few weeks so it was refreshing to see a match between Mae Young Classic competitor Bianca Belair and Latoya Alsad.
Bianca's hair has been one of the most iconic things about her over the past few months and it seems that once again this came into play as she whipped Latoya across the stomach with her hair before she hit the reverse powerbomb for the win.
Baszler may think she's the most dangerous woman in the division right now, but it seems that even the former MMA star could have met her match in Belair and hopefully WWE is building toward a feud between the two powerful women.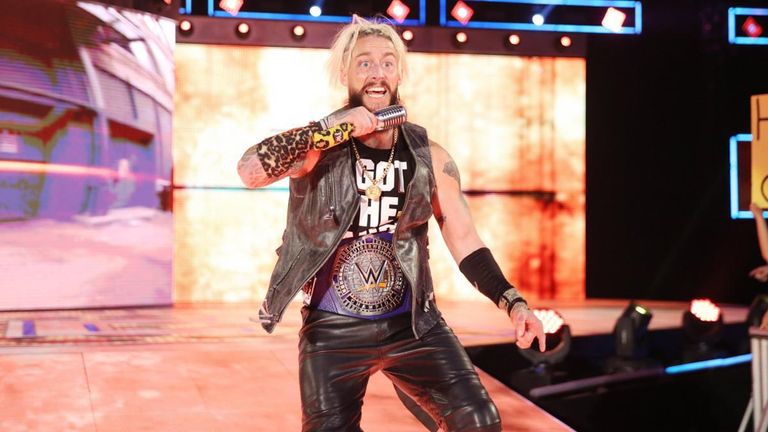 Bad Week
Enzo Amore (Raw)
Never in WWE history has a superstar been suspended, fired and stripped of a Championship as fast as Enzo Amore was this week, While it is obvious that there is a lot going on in his personal life at the moment, his release came as a shock to some of the WWE Universe.
Enzo may not be a very well-liked star backstage but he was well liked by many of the WWE Universe. His actions have only further pushed the Cruiserweight Championship down the ranks now to the point where it is unknown how the 205 Live division is going to be saved moving forward.
While a General Manager is a great idea, it depends on whether or not the mystery person has enough star power to entice fans to watch a show that is currently struggling to get viewers.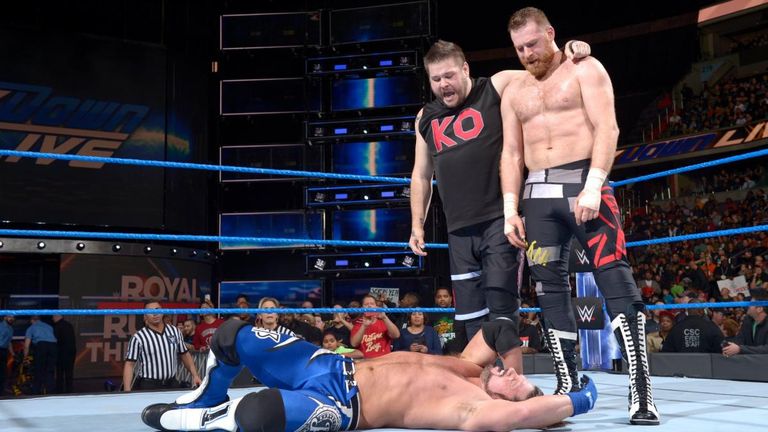 AJ Styles (SmackDown Live)
AJ Styles never really wanted to get into this feud between Daniel Bryan and Shane McMahon but it seems that once again this week he was at the forefront of it when he was forced to face Kevin Owens and Sami Zayn in back-to-back singles matches.
These are the two men that AJ will defend his WWE Championship against at the Royal Rumble this weekend and it seems that he was unable to overcome the odds. Even though he was able to force Owens to tap, Sami later pinned the champion after a Blue Thunder Bomb, which gives Owens and Zayn all of the momentum heading into their huge match on Sunday night.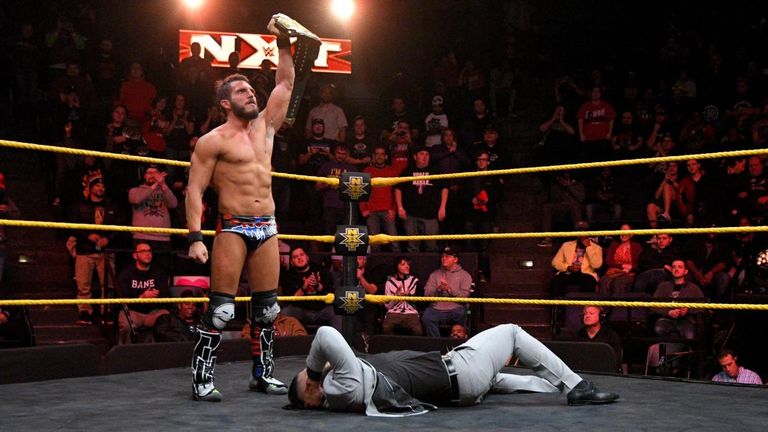 Andrade Cien Almas (NXT)
The NXT Champion defends his title in less than three days at NXT Takeover: Philadelphia, but he couldn't resist the urge to come out and send a message to his challenger Johnny Gargano following his victory over Velveteen Dream.
It seems that the confidence of being Champion and having Zelina Vega by his side made him make this rash decision that he came to regret.
Almas attacked Gargano and threw him out of the ring as a way to prove that his first challenger will be a pushover on Saturday night, but Gargano climbed back up on the apron and was able to deliver a slingshot DDT to send a message of his own before he lifted the belt, much to the delight of the fans.