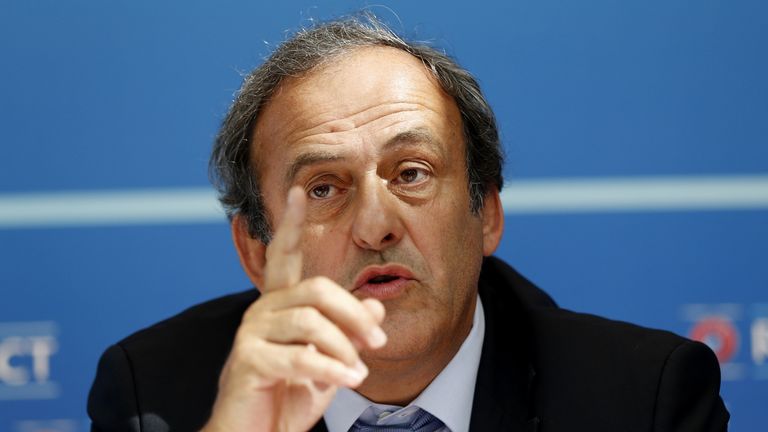 UEFA president Michel Platini has defended the payment made to him by FIFA president Sepp Blatter and denied any wrongdoing.
Both Blatter and Platini have insisted a payment of £1.35m made from the FIFA boss to his opposite number in 2011 was for legitimate work conducted by Platini for the world governing body nine years earlier from 1998 to 2002.
Blatter released a statement on Monday declaring he had done "nothing illegal or improper", despite criminal proceedings being brought against him by the Swiss Attorney General last week - proceedings that Platini himself has assisted as a witness.
But Platini has previously said he has done nothing untoward and has now pledged to assist further investigations whether they harm his image or not.
A statement from the Frenchman on Monday read: "I wish to clarify that, for the period 1998 to 2002, I was employed by FIFA to work on a wide range of matters relating to football.
"It was a full-time job and my functions were known to all. The remuneration was agreed at the time and after the initial payments were made, the final outstanding amount of two million Swiss Francs was paid in February 2011.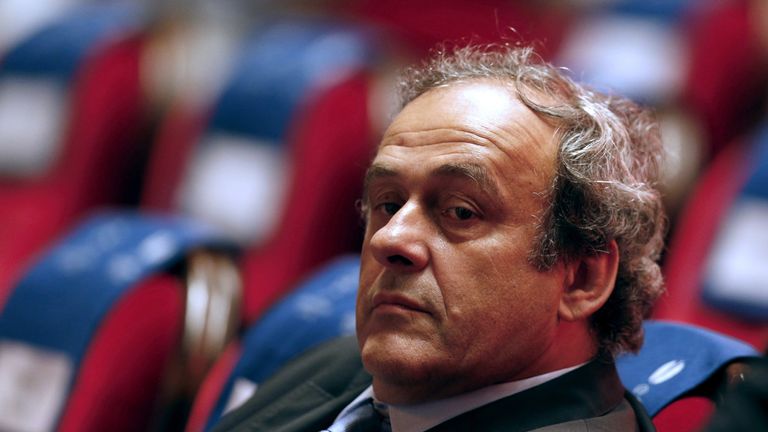 "This income has all been fully declared by me to the authorities, in accordance with Swiss law.
"I was interviewed by the Swiss authorities about this matter last Friday, not as a person accused of any wrongdoing, but simply in my capacity as a person providing information.
"Furthermore, I have today written to the ethics committee of FIFA to request that I may come forward and provide whatever additional information may be needed in order to clear this matter up.
"I am aware that these events may harm my image and my reputation and, by consequence, the image of UEFA - the organisation of which I am proud to be president.
"For these reasons, I wish to use all my energies to ensure that any issues or misunderstandings can be resolved as soon as possible."
Despite Platini's letter, Scottish FA chief executive Stewart Regan said the issue of the nine-year gap between the work and the payment needed to be explained, while the Football Association is also keeping a close watch on developments and is expected to discuss the situation at a board meeting on Wednesday.
Regan said in a reply to a question about whether he would ask about the nine-year gap: "Absolutely... it is an essential piece of information that still needs to be provided."