Football Commentator & Columnist
Martin Tyler picks out the best stats from 2015 in the Premier League
Last Updated: 01/01/16 7:16am
The last 12 months in the Premier League have served up a feast of interesting facts and figures.
Here, Sky Sports commentator Martin Tyler picks out his favourite stats and compares them with the all-time records
How does Harry Kane's 2015 goal tally compare to the Premier League record? Which team has accumulated the most points in a calendar year? Who scored their first club goals on New Year's Day? Read on to find out...
How to send your questions to Martin:
1: Email your posers to skysportsclub@bskyb.com
2. Tweet @SkyFootball using the hashtag #TylersTeasers
Martin's starting stats
Liverpool ended a topsy-turvy 2015 with a 1-0 win at Sunderland, and it was Black Cats' nemesis Christian Benteke who netted the winner.
It was the Belgian's sixth goal in seven games against Sunderland, which included five for former club Aston Villa, and contributed to Liverpool's fifth 1-0 victory this campaign.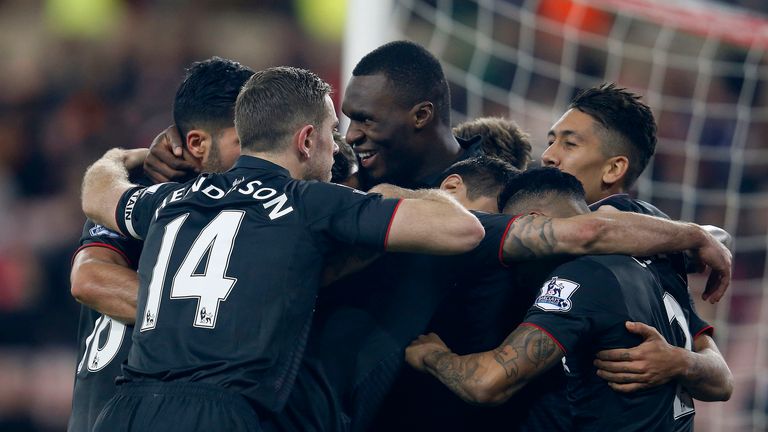 It also marked Liverpool's first goal in three away games, following the 2-0 defeat at Newcastle, 0-0 draw at FC Sion and the 3-0 defeat by Watford at Vicarage Road. 
Going 1-0 down has become a familiar feeling for Sunderland fans, who in their 19 Premier League games this season have conceded the first goal on 15 occasions. 
They have failed to win on any of those 15 occasions, but on the four instances Sunderland have taken the lead, they have three wins and a draw, the three wins coming under Sam Allardyce.
Meanwhile, Liverpool's £21.3m signing Roberto Firmino came close to completing just his second full match of the season in all competitions, but was brought off by Jurgen Klopp in injury time. In his 22 games for Liverpool, the Brazilian has reached 70 minutes on just nine occasions.
Which Premier League player has scored the most goals in a year? Dave, Bolton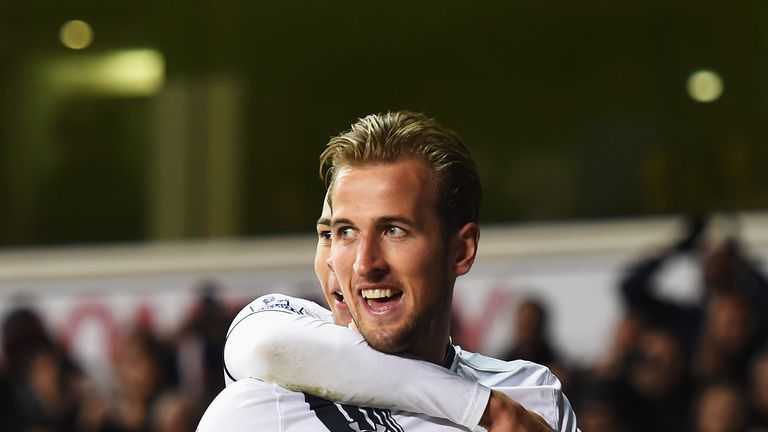 MARTIN SAYS: Tottenham Hotspur striker Harry Kane has enjoyed a fabulous 2015 in front of goal, with the England international having found the back of the net 27 times in the Premier League.
However, that is well adrift of the record held by Alan Shearer, who scored 36 times in 1995, the year he helped Blackburn Rovers to the title.
The Premier League's all-time record goalscorer also netted 30 goals in 1994 with Rovers, while Robin van Persie came close to equalling the record when he managed 35 goals for Arsenal in 2011, with Thierry Henry completing the top three with his 34 in 2004.
Most Premier League goals in each calendar year
| | | |
| --- | --- | --- |
| Alan Shearer (Blackburn Rovers) | 1995 | 36 |
| Robin van Persie (Arsenal) | 2011 | 35 |
| Thierry Henry (Arsenal) | 2004 | 34 |
| Alan Shearer (Blackburn Rovers) | 1994 | 30 |
| Ruud van Nistelrooy (Manchester United) | 2003 | 30 |
Points mean prizes come the end of the season, but who has accumulated the most over a calendar year? Sam, via e-mail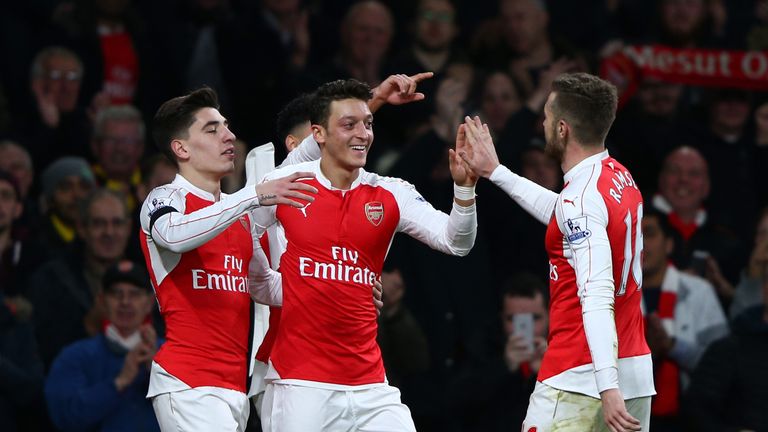 MARTIN SAYS: Manchester United's 102 points in 1993 is a Premier League record, but younger readers may not recall that there were 22 teams in those days, and therefore 42 games for each club until the 1995/96 season.
That points tally came from 43 games, while Chelsea's 101-point haul from 38 games under Jose Mourinho in the calendar year of 2005 is the record in the 38-game campaign era. As a result the Blues went on to win the 2004/05 title that year, as well as in 2005/06.
Mourinho won the league again in the 2014/15 season partly on the back of Chelsea recording 88 points in the calendar year in 2014, but having collected just 56 points in this calendar year, the club parted company with the Special One on December 17. Chelsea have gained a further five points since his sacking. 
The side with the most points to their name this year is Arsenal, who have amassed 81 from 38 games, seven fewer than in 2004 when despite losing just two games in that calendar year, 11 draws gave them an 88-point haul. 
Most Premier League points in each calendar year?
| | | |
| --- | --- | --- |
| Manchester United * | 1993 | 102 (43 games) |
| Chelsea | 2005 | 101 (38) |
| Manchester United | 2000 | 95 (40) |
| Manchester United | 2009 | 95 (40) |
| Manchester United | 2012 | 93 (39) |
| Manchester United | 2006 | 92 (39) |
| Blackburn Rovers * | 1994 | 91 (41) |
| Arsenal | 2002 | 91 (39) |
| Manchester United | 2003 | 91 (36) |
| Arsenal | 2004 | 89 (39) |
| *42-game seasons | | |
Who has been the most creative player in each year of the Premier League era? James, Reading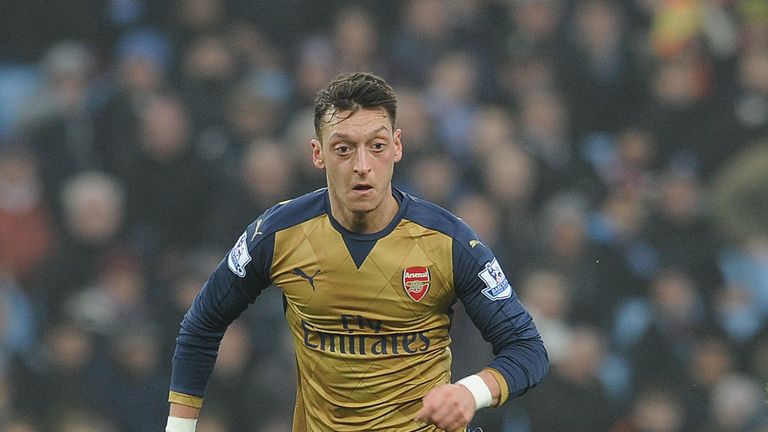 MARTIN SAYS: While goalscorers, naturally, grab most of the limelight as the players who ultimately end up putting the ball in the back of the net, how about the men who crucially lay on those chances?
Well, in the past 12 months, Mesut Ozil has created 20 goals for his Arsenal team-mates, a record for a calendar year in the Premier League era, beating the previous high of 19 set in 2003 by former Arsenal striker Thierry Henry.
Meanwhile, Manchester United forward Eric Cantona and Southampton playmaker Matt Le Tissier both registered 17 assists in 1993 and 1994 respectively, with David Beckham being responsible for 16 goals for his United team-mates in 2000.
Ozil needs just five more assists before the end of the campaign to beat Thierry Henry's season record of 20, set in 2002/03. 
Most Premier League assists in each calendar year
| | | |
| --- | --- | --- |
| Mesut Ozil (Arsenal) | 2015 | 20 |
| Thierry Henry (Arsenal) | 2003 | 19 |
| Eric Cantona (Manchester United) | 1993 | 17 |
| Matt Le Tissier (Southampton) | 1994 | 17 |
| David Beckham (Manchester United) | 2000 | 16 |
Which side has picked up the most away points in 2015? Thomas, Manchester
MARTIN SAYS: Again it is Arsenal who have collected the highest number of points away from home in the Premier League this year with 38 from 19 games, two more than Crystal Palace have managed, though Alan Pardew's side have played a game fewer. 
However, those sums pale in comparison to the record haul for a calendar year held by Chelsea, who managed to amass 49 points from 19 games on their travels across 2008, although it was still not enough to see them win the title in either that year or 2008/09.
Manchester United, meanwhile, racked up 48 points on the road in 1993, a haul that helped Alex Ferguson's side win their first two Premier League titles, albeit across 20 games. 
The Red Devils were at it again seven years later when accumulating 47 away points, a total that both Leeds United and Chelsea matched in 2001 and 2005 respectively.
Most Premier League away points in each calendar year
| | | |
| --- | --- | --- |
| Chelsea | 2008 | 49 (19 games) |
| Manchester United * | 1993 | 48 (21) |
| Manchester United | 2000 | 47 (18) |
| Leeds United | 2001 | 47 (21) |
| Chelsea | 2005 | 47 (21) |
| Man City | 2014 | 46 (20) |
| Blackburn Rovers * | 1994 | 44 (23) |
| Manchester United | 2003 | 44 (18) |
| Chelsea | 2004 | 42 (19) |
| Manchester United | 2009 | 42 (19) |
| *42-game season | | |
Which player was the deadliest in front of goal in 2015? Steve, Poole
MARTIN SAYS: Interestingly, the player with the best minutes-per-goals ratio (minimum five goals) this year was Chelsea striker Loic Remy, with the Frenchman having found the back of the net every 107.67 minutes.
Following close behind Remy is Bournemouth forward Callum Wilson with a goal to his name every 108.6 minutes, although sadly the 23-year-old's season was brought to a premature end through injury in September after playing just seven games. 
Completing the top three most incisive frontmen in 2015 is another forward playing in the Premier League for the first time this season, Watford's Odion Ighalo, whose 14 goals have arrived at an impressive rate of one every 113.64 minutes.
From those who have played over 20 games in 2015, Sergio Aguero's goal every 117.21 minutes just pips Harry Kane (124.3 minutes).
Who stayed in on New Year's Eve and got their act together? Jamie, south London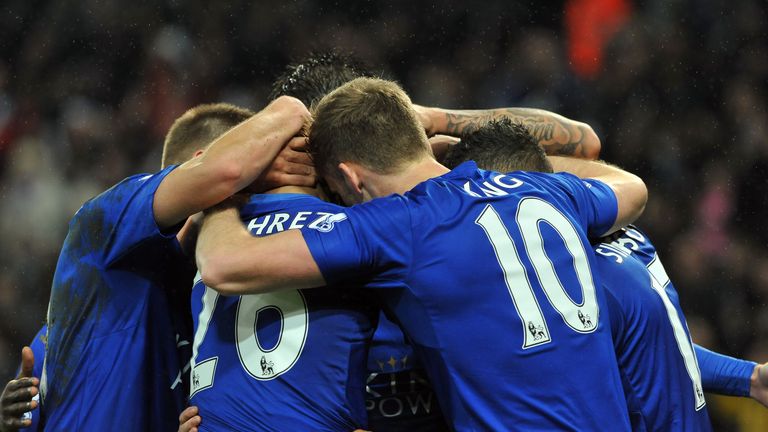 MARTIN SAYS: We all enjoy a mammoth comeback in a Premier League season, especially if it ends in the trophy being lifted. Languishing down in sixth place, Arsenal had registered just 33 points after 19 games of the 1997/98 campaign, but went on to pick up another 45 before May to pip Manchester United to the title.
But the Red Devils are the specialists in the halfway-stage comeback, and the trait would become synonymous with Sir Alex Ferguson's reign at Old Trafford. United recovered from having accumulated 35 points or fewer after 19 matches to become champions on four occasions (1995/96, 1996/97, 1998/99 and 2002/03).
And speaking of seasons of two halves, Leicester City had collected just 13 points at the midway point of the previous campaign, with the club sitting bottom of the Premier League on Christmas Day.
However, after a turnaround in fortunes in the second half of the season, when the Foxes picked up a further 28 points, the club finished a respectable 14th in the table.
Which players have scored their first club goals on New Year's Day? Sadie, Portsmouth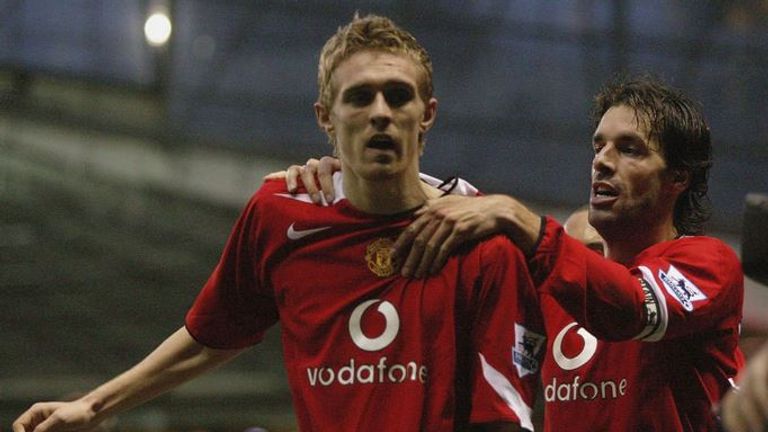 MARTIN SAYS: A total of 15 players have scored their first ever Premier League goal for their club on New Year's Day, with Mitch Ward opening his account for Sheffield United in a 2-1 win over Oldham Athletic in 1994, while David Edgar's equaliser for Newcastle in their 2-2 draw against Manchester United in 2007 was his first for the Magpies.
Other notable New Year's Day scorers include Darren Fletcher's maiden goal for United in a 2-0 win at Middlesbrough in 2005 and James McFadden's consolation strike for Everton in their 5-2 defeat at Tottenham Hotspur on the same day.
Incredibly, that match at White Hart Lane also saw five of the seven goals scored by players who had yet to open their account with their club. Dean Marney (two), Pedro Mendes and Reto Ziegler all netted their first league goals for Spurs, but never scored again in the top flight for the north London club.
Three days later, Mendes was famously denied his second goal for the club away at Manchester United, after his late, long-range effort bounced over the line following Roy Carroll's error. The officials at Old Trafford, however, did not see the ball cross the line, and the midfielder's Spurs tally forever remained at one.