Zinedine Zidane avoids praising Real Madrid hat-trick hero Gareth Bale
By Lyall Thomas
Last Updated: 10/01/16 12:11pm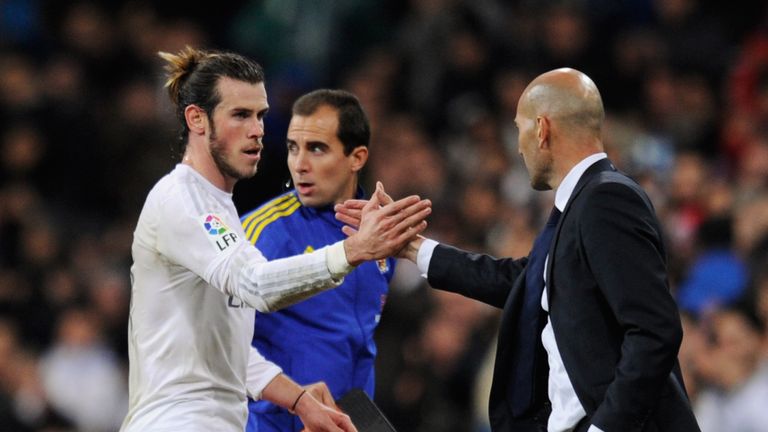 Zinedine Zidane avoided lavishing individual praise on Gareth Bale after his hat-trick gave the Frenchman victory in his first match in charge of Real Madrid.
Bale scored three fine goals while Karim Benzema added a further two as Real thrashed Deportivo La Coruna 5-0 at the Bernabeu on Saturday.
Bale is reported to have been unhappy at the sacking of Rafael Benitez last week that led to Zidane moving from his role as head coach of Real Madrid's B team, Castilla, to boss the seniors.
Zidane said: "Gareth just has to do what I've asked everyone else to do, which is to defend without the ball and open the pitch up and play when we have it.
"Cristiano played really well too. He always feels he has to score because that's what he likes to do but I thought he played well. I'm sure he'll score in other games.
"Nothing has changed among the players. What's changed is the coach, and I'm going to try and make them play in the best way possible.
"What I liked the most was the attitude. It's not easy to win 5-0 and I was impressed with the attitude of those who played and those who didn't.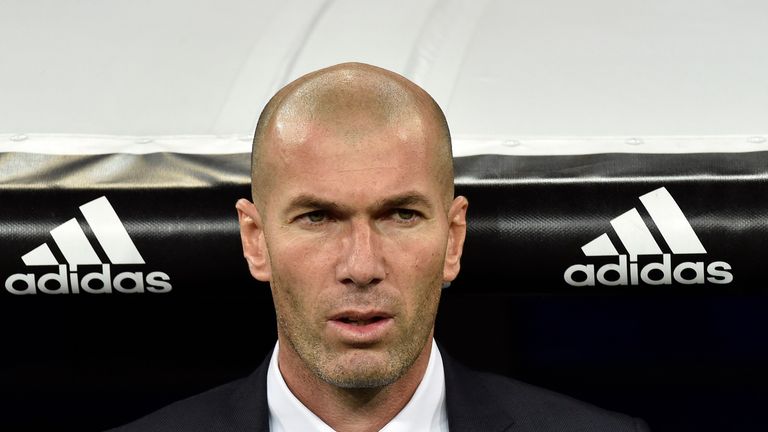 "It pleased me a lot and you could feel it. The fans were always behind the team. There was a good atmosphere and we have to continue and think about our next game. Our plan is to play good football and win games."
Zidane first re-joined Real post-player in 2010 as a special advisor to the players under Jose Mourinho before becoming Carlo Ancelotti's assistant and then taking over the Castilla team in June 2014.
He said: "It's been almost 10 years since I retired and I'm happy with how it has gone. This is a new challenge for me, and I want to enjoy it.
"I thank all the fans for coming but the fans come to see the players and the win was their reward."