Premier League title race: Reasons to cheer and causes for concern for the contenders
By Nick Wright
Last Updated: 14/02/16 4:06pm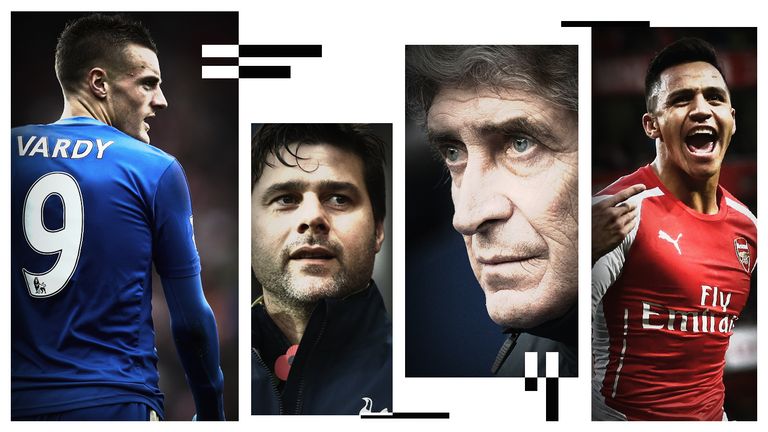 The Premier League title race heats up on Super Sunday as Arsenal face leaders Leicester City and Tottenham travel to Manchester City live on Sky Sports.
The top-of-the-table clashes will provide more clues about who will be lifting the Premier League trophy in May.
Here, we pick three reasons for each of the top four sides to cheer - and three causes for concern...
1st LEICESTER (53 pts)
Reasons to cheer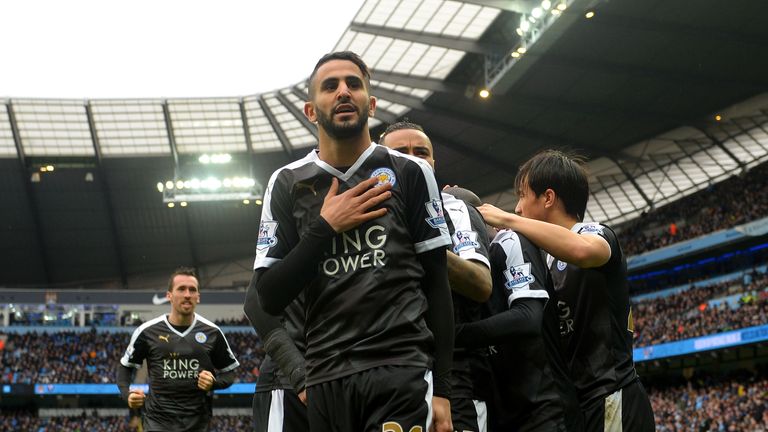 Leicester could lose every one of their remaining games and they would still have exceeded expectations. Winning the title would go down as one of the greatest achievements in football history, and history suggests Champions League qualification is almost assured. Only one team (Chelsea 1985/86) has finished outside of the top four when accumulating 53 or more points from 25 games.
Leicester possess the Premier League's outstanding performers in Jamie Vardy and Riyad Mahrez, and their recent form suggests they have plenty more to offer. The duo have scored 32 of the Foxes' 47 goals, with Vardy's alone worth a league-high 18 points. Even Leicester's closest rivals have found the duo impossible to stop.
While Spurs, Arsenal and City juggle cup and European campaigns with their Premier League commitments, Leicester's schedule is far kinder. Ranieri's men have already been knocked out of the domestic cups, so they have no other distractions and get the luxury of a two-week break after Sunday's clash with Arsenal. During that time, Spurs play three times and Arsenal and City play twice each.
Causes for concern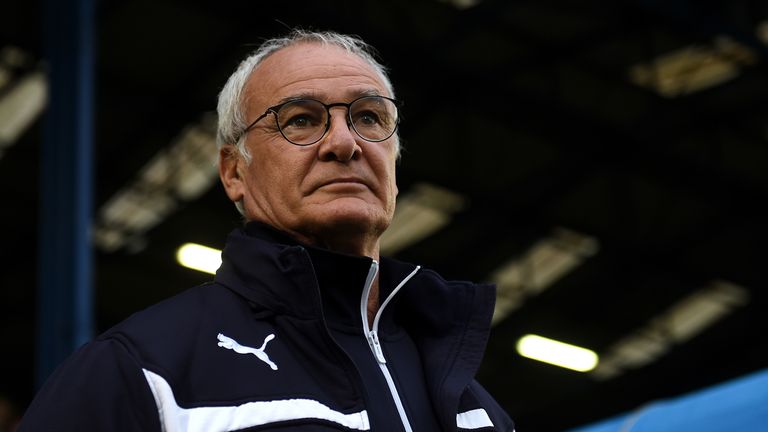 Can they cope when the pressure is cranked up? Norwich in 1992/93 and Newcastle in 1995/96 show the precedent for title-challenging underdogs fading near the finish line, and Arsene Wenger has already started pressurising the Foxes. "Now I'm sure that everyone will take them very seriously, especially in the media, so they will be under pressure as well," he said after Leicester's 2-0 win over Liverpool.
Leicester have already played seven of their 10 fixtures against the Premier League's top six, but they still face a daunting run-in. In their final three games of the campaign, the Foxes travel to Old Trafford to face Manchester United before hosting Roberto Martinez's resurgent Everton and finishing the campaign away to champions Chelsea. It could be a decisive run of games.
Leicester have only let in two goals in their last five Premier League games, but they have conceded more times (27) than any of their top four rivals. It's the same number as 10th-placed Watford and more than seventh-placed Southampton. Recent improvements have been encouraging, but could defensive frailties resurface?
2nd TOTTENHAM (48 pts)
Reasons to cheer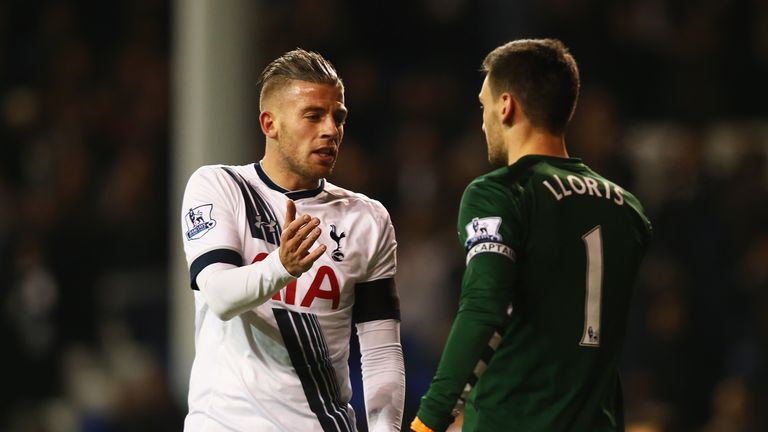 In contrast to Leicester, Tottenham have the best defensive record in the Premier League. Spurs have conceded just 19 goals in 25 games, and they appear to be just as strong with Kevin Wimmer partnering Tony Alderweireld in place of the injured Jan Vertonghen.
Over the course of the last 10 games, Spurs are the Premier League's in-form team. Mauricio Pochettino's side have taken 22 points from a possible 30 in that time, one more than Leicester and five more than Arsenal and City. As we enter the final months of the season, that momentum could be crucial.
The term 'Spursy' has been used to describe Tottenham's tendency to mess things up at critical moments in the past but they look far tougher under Pochettino, who has instilled a certain steeliness at White Hart Lane. "I think we are different people now," the former Southampton manager said recently. "We live in the present, and the group of players, the staff, the club, the president and the supporters believe we are strong and we can win every game." 
Causes for concern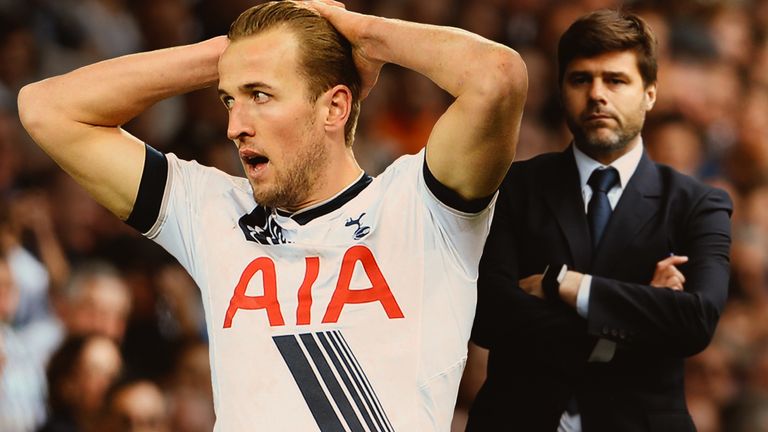 Spurs will be keeping their fingers crossed that Harry Kane avoids injury, but the lack of other options up front could be an issue. Heung-Min Son is their only other player to have played as a central striker, but the South Korean international is more comfortable on the flanks and has only scored two Premier League goals this season.
Tottenham's high-intensity playing style has been extremely effective this season but can they sustain it? Premier League tracking data shows only Bournemouth have covered more ground and sprinted more times than Spurs. With the threat of fatigue, their small squad faces a test of stamina in the final months of the campaign.
This is also unfamiliar territory for the club. It has been decades since Spurs challenged for the title let alone won it. They look stronger under Pochettino, but the lack of experience could yet undermine their challenge.
3rd ARSENAL (48 pts)
Reasons to cheer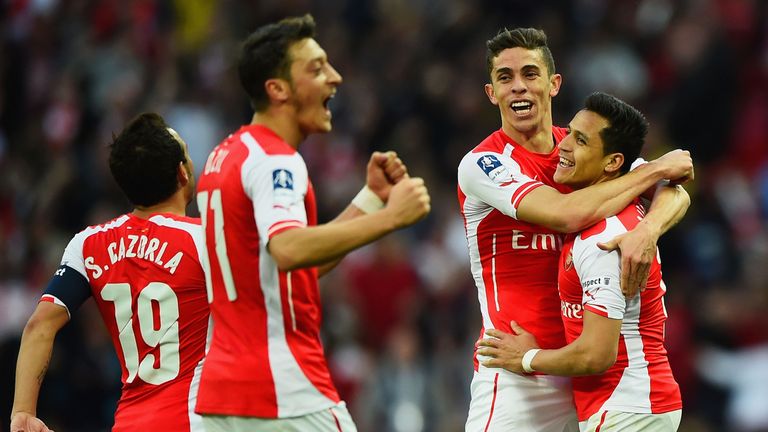 The return of Alexis Sanchez boosts Arsenal's chances. The Chile international missed two months due to injury, but there have been glimpses of his best form since he returned at the end of January. The former Barcelona man was the Gunners' player of the season in 2014/15. Wenger will be hoping for more of the same in the final weeks of the campaign.
Petr Cech gives Arsenal title-winning knowhow, something they have sorely lacked in recent years. The 33-year-old won four Premier League trophies in 10 seasons with Chelsea and remains one of the best goalkeepers around. He has already had a positive impact at the Emirates - could his influence get them over the line?
Mesut Ozil is in a league of his own in terms of creativity. The German is closing in on a Premier League assists record and he has created 100 chances in total - 23 more than any other Premier League player. He has also accounted for 22 clear-cut chances - eight more than anyone else. More of the same could give Arsenal the edge.
Causes for concern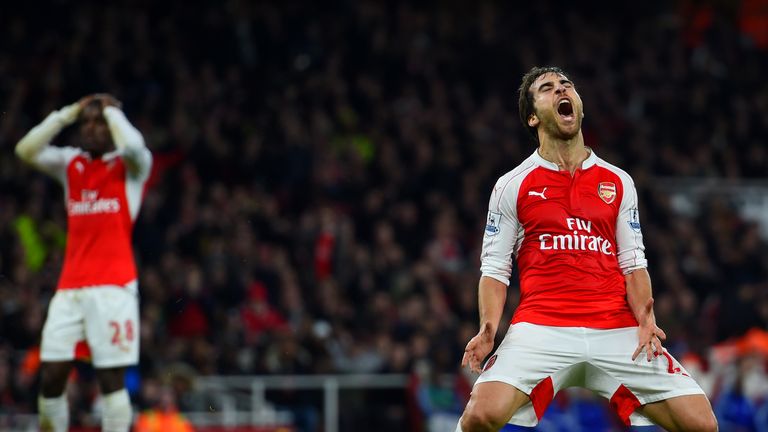 Poor finishing has been a theme of Arsenal's season, and the issue was clearer than ever in their recent 0-0 draw with Southampton, when they spurned a glut of opportunities. According to Opta, the Gunners have converted just 32.1 per cent of their clear-cut chances this season, giving them the lowest success rate in the Premier League. If they don't find some cutting edge, Ozil's creativity will be wasted.
The Gunners have some tough away trips coming up. They face Manchester United at Old Trafford and Tottenham at White Hart Lane in the next month, and further ahead they have tricky games at Everton, West Ham and Manchester City.
Cech or no Cech, there are still questions over Arsenal's title-winning mentality. The Gunners have blown plenty of good opportunities to win it in recent seasons, and there are still lingering doubts over whether they can cope when the pressure's on.
4th MANCHESTER CITY (47 pts)
Reasons to cheer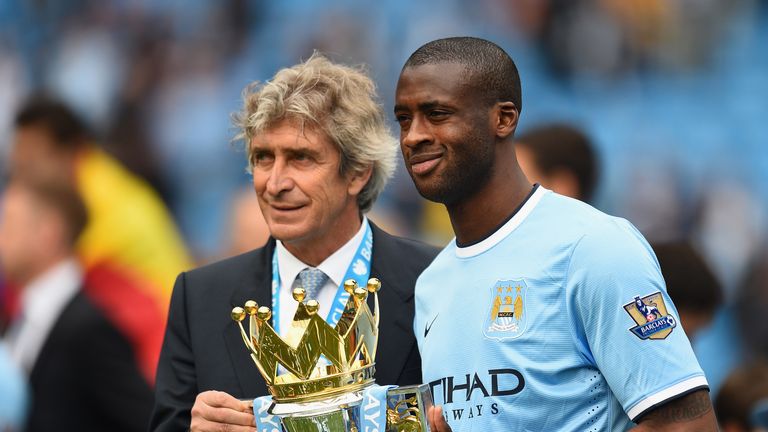 Manchester City are the only top-four side to have won the title in the last decade and they know what it takes to go the distance. Manuel Pellegrini's side had to contend with fierce competition from Liverpool and Chelsea in 2013/14 and they came out on top. That experience could serve them well.
Sergio Aguero's injury problems have been a major issue for City this season, but he is fit and firing now and he could have a major say in the title race. A run of six goals in his last four Premier League games shows the Argentina international is at the peak of his powers.
Vincent Kompany is also on his way back from injury. The skipper resumed training last week, and his comeback will give Pellegrini a major boost. City's win percentage with Kompany is 77.8 per cent compared to just 43.8 per cent without him, and they kept seven clean sheets in nine games with him in the side compared to just four in 16 without him.
Causes for concern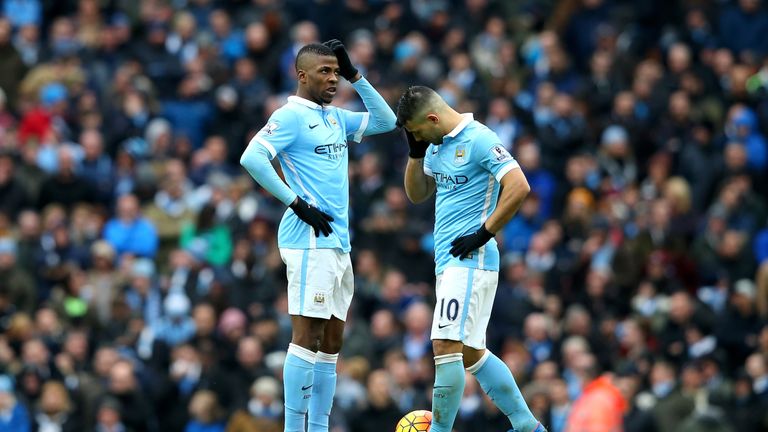 Announcing Pep Guardiola's appointment midway through the season always looked like a gamble, and the 3-1 defeat to Leicester suggests it may already distracting the squad.
City have a dismal record against their top-six rivals this season. They have not won a single one of their seven games against the Foxes, Arsenal, Spurs, West Ham and Manchester United, and they still have a number of big games remaining.
City's home form is another major cause for concern. Pellegrini's side only lost two Premier League home games in his first two seasons in charge, but this year they have already been defeated by West Ham, Liverpool and Leicester. Visitors to the Etihad Stadium will take added belief from those results, knowing City are more vulnerable than in the past.
Who's got the upper hand in the title race? Leave your comments below if you're reading online or tweet us @SkyFootball...