Football Expert & Columnist
Graeme Souness: Arsenal must show mettle, Man City make me nervous
Last Updated: 13/02/16 5:27pm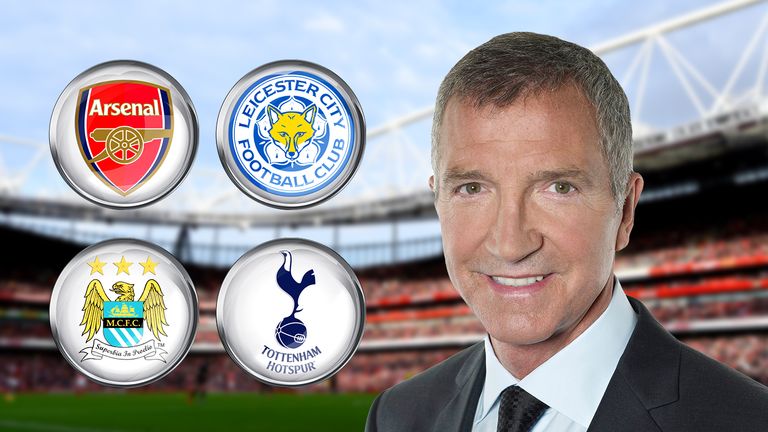 With a massive Super Sunday on the horizon, Graeme Souness gives his thoughts on the state of the Premier League title race.
Arsenal welcome leaders Leicester City to the Emirates Stadium in the first game of a Super Sunday triple-header, before Tottenham travel to Manchester City in the day's final fixture.
Souness talks us through the top four contenders, and explains why Arsenal must prove their mettle, Man City make him nervous, Spurs are real title contenders and Leicester deserve the accolades...
Arsenal
Arsenal have shown a lack of belief and a lack of confidence this season, and that's when you need the big personalities to step up.
But you look for the big personalities at Arsenal, and it's difficult. Petr Cech has improved them by at least 10 points, and that should put them somewhere close to winning it, but they are still trailing by five points.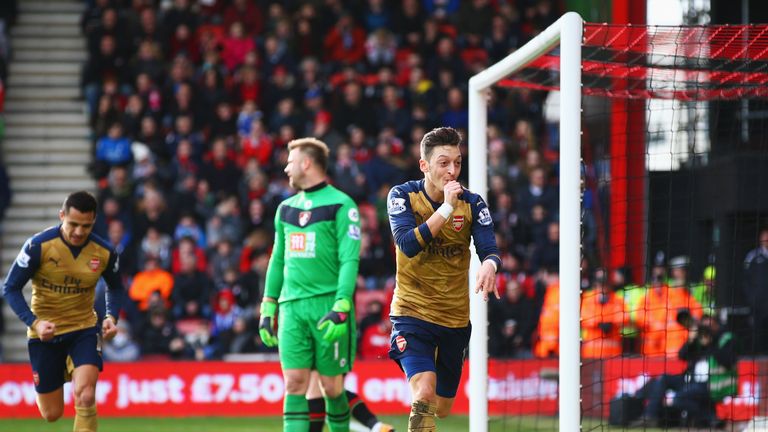 They got away with it against Bournemouth last weekend, and they need to step it up a gear to get back to how they were playing earlier this season.
Arsene Wenger commented on the lack of confidence prior to the game at the Vitality Stadium, but I'm sorry, the big players he's got should be helping out the rest of the team.
Do Arsenal have enough of these players to see them through the sticky spells? On past history, you'd have to say the answer is no, and that could be their undoing again.
They don't have enough mettle in their team.
Leicester City
Then you look at Leicester, who have only lost two games all season, and to their great credit they bounced straight back from both defeats.
Arsenal did beat them at the King Power, and they could repeat that performance on Sunday, but equally Leicester could turn up and repeat the performance they showed against Man City last weekend.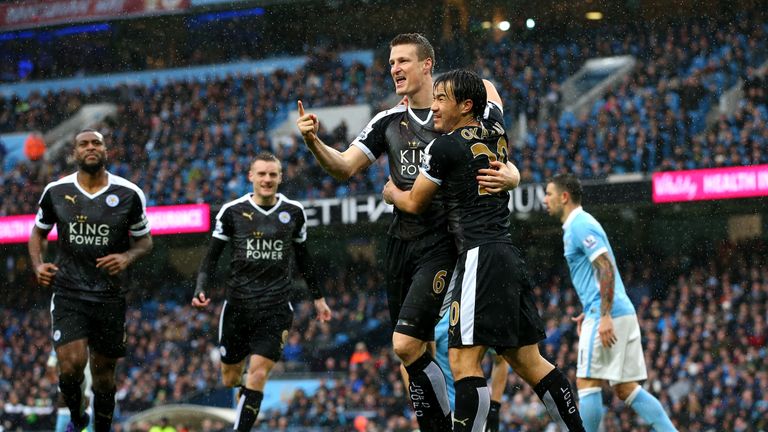 I always enjoyed watching Leicester last season because they always had a real go, and they may have lost or drawn because of a daft goal or bad decision, but you warmed to them.
They play with almost perpetual motion and with such a high energy that it makes them a great watch. They don't pass it back and forth across the back four, under Claudio Ranieri they win the ball and get it forward as quickly as possible.
I've never seen a team make such a big leap from one season to the next - from a side fighting relegation to one that could win the title.
Graeme Souness
If anything happened to Jamie Vardy or Riyad Mahrez they'd struggle and in my football experience, you usually have a period in a season when you lose back-to-back games and your psychology is tested. Your mental strength and toughness invariably comes under pressure, but that hasn't happened to Leicester. They have bounced back every time.
As the season progresses, and you continue to avoid that mental test, then you thoroughly deserve to win it. But I'm still thinking, somewhere down the line, the test will come for them.
Manchester City
I tipped Man City at the start of the season but they're making me nervous now. I thought they had the strongest squad at the start, but they've shown an inconsistency that I didn't think they were capable of.
Against Leicester last week, City's players were lacklustre and showed no real passion. Big teams don't respond to big games like that. Ranieri's side might be the team they have to finish above to win it, and they were out-fought and out-played.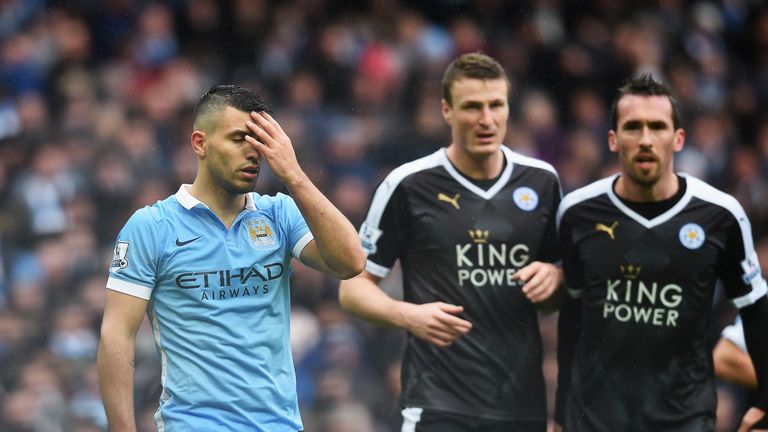 This is a team that's won the league before - with the last kick on the last day in 2012 - and they know what it takes, and that's why I was amazed by their performance. Big clubs would have looked at that game and thought, 'this is not just about three points, it's about putting Leicester in their place'. But they couldn't do it.
City were weak and insipid, and Pep Guardiola might be wondering if they'll be in the Champions League next year. They have to get their act together pretty quickly because the alarm bells must be ringing at City. Manchester United are only six points away, and that's not much with 13 games to go.
City have to get their act together pretty quickly because the alarm bells must be ringing.
Graeme Souness
You wonder if the Manuel Pellegrini announcement has affected morale. There will be some sad to see him go, and others pleased. That's how a dressing room can be. City, the manager and the supporters will be hoping that was a wake-up call. 
You can't write this group off too early and they're still only six points off the top, but it's certainly a warning. Tottenham now becomes a big, big match for them.
Tottenham
Not many are tipping Spurs for the Premier League, but I think they've got as good a chance as anyone.
They were a team nobody was talking about to win the league just a month ago, and while people thought they could get top four, the squad will now quietly be thinking they can win this.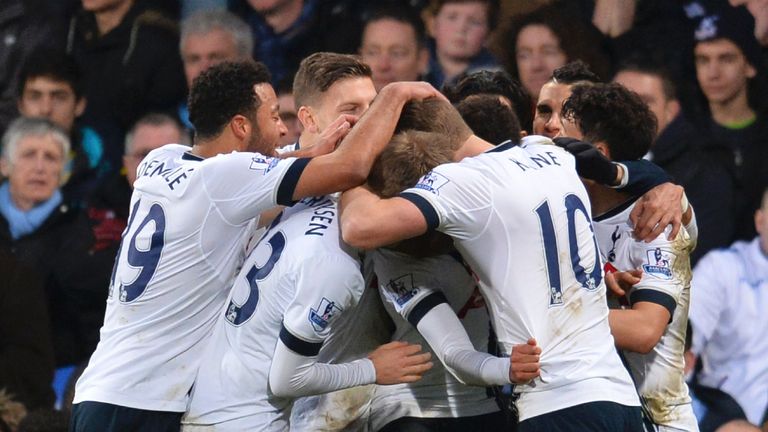 Arsenal, City and Leicester all will as well, but Tottenham are a team playing without fear. Mauricio Pochettino has a team full of young players, playing without great expectations on their shoulders. There's no substitute for experience, but Tottenham and Leicester are two teams playing with freedom.
Pochettino has a lovely, balanced squad, but you look for their major weakness, and if anything happened to Harry Kane, that would be a major blow. If they lost Hugo Lloris, that would be a blow too, but the rest of the team can mix and match and they could still put out a really strong starting eleven.
Looking to this weekend, if City are in the same mood that saw them lose to Leicester, then Spurs can win at the Etihad too. 
They are playing with real freedom and without expectation, just like Leicester, but I have to say I'm expecting Leicester to have a hiccup at some point and that could play into the hands of Tottenham, Arsenal and City. I just can't see them going through the season without back-to-back losses when their mettle will be tested.
I've never seen a team make such a big leap from one season to the next - from a side fighting relegation to one that could win the title.
It would be great for football if Leicester did win it.