Willian reveals different side to Chelsea team-mate Diego Costa
By Andy Burton, Sky Sports News HQ
Last Updated: 13/02/16 5:10pm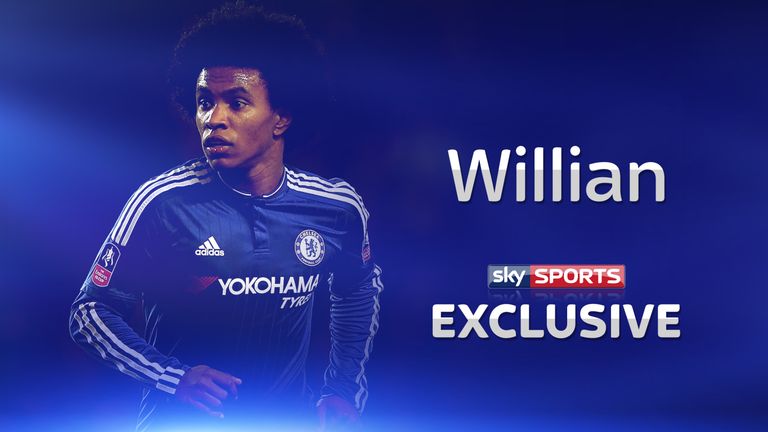 To many football fans, and plenty of opposing players, Chelsea striker Diego Costa may come across as the angry man you don't want to get on the wrong side of.
Yet according to his team-mate Willian, the striker is completely different off the pitch to the player we have seen snarling at almost anyone who crosses his path on a football pitch. 
Costa is expected to wear a mask when Chelsea host Newcastle on Saturday Night Football, live on Sky Sports, after breaking his nose in training on Thursday, and ahead of the game Willian insisted we don't know the 'real' Diego.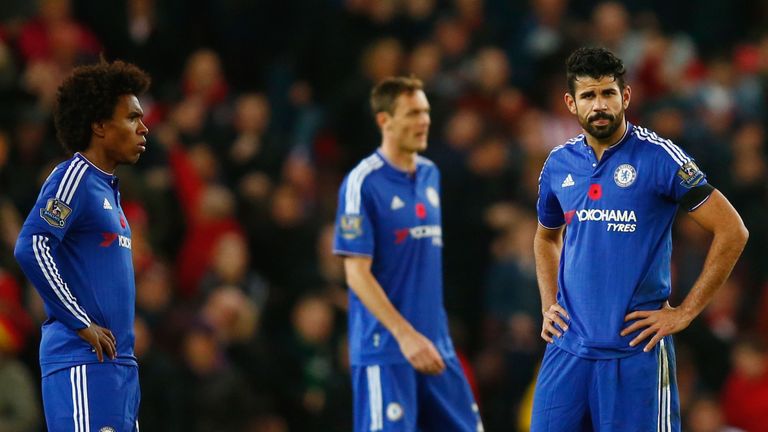 "He's a very nice guy" Willian explained this week. "He is the opposite of what you see on the pitch. There is one Diego that you see on the pitch and another on the outside. He jokes a lot with us, he doesn't stop smiling for a second. He's a practical joker. He's got me, John Terry, the staff, everyone."
The image of Costa as a happy-go-lucky fun-seeker is one which may be hard to get your head around, but there can be no denying he is back to somewhere near his best form in front of goal. Costa has scored seven times in the 10 matches since Jose Mourinho departed the club, and has seemingly won back the support of Chelsea fans who booed him in the aftermath of Mourinho's departure. Willian believes when he's scoring at such a rate, he should be considered one of the game's elite strikers, alongside the likes of Sergio Aguero and Robert Lewandowski.
"Yes, for sure. I think he can stay at that level. We know Diego can improve even more. Now he's helping the team a lot, scoring goals, fighting with defenders, his movement, everything he does on the pitch - he has to continue in the same way."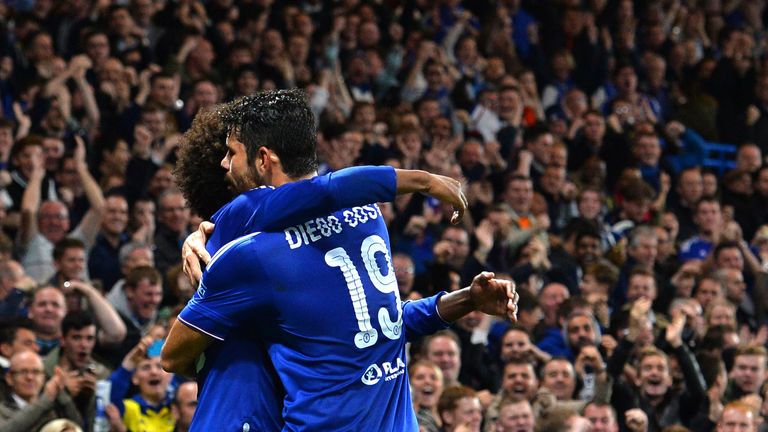 Costa's current goal scoring form is reminiscent of the run Willian himself experienced in the autumn, when he scored in four consecutive games for Chelsea. Among those goals was an 86th-minute free-kick equaliser against Newcastle in the 2-2 draw at St James' Park.
Willian became known as free-kick specialist at that point in the season having also scored a dramatic set-piece winner against Dynamo Kiev in the Champions League. He admits to working on his technique every week in training, and says he studied not only a Brazilian legend when he was younger, but also an English football icon too.
"I watched some players when I was young" he told Sky Sports News HQ. "I watched Ronaldinho, David Beckham, Andrea Pirlo. There were many players that I watched. I looked at videos of those players, and learned about how they shoot, and how they watched the goalkeeper. I practice here in training a lot. Not every day, but maybe three times a week I take six or seven balls and practice my free kicks."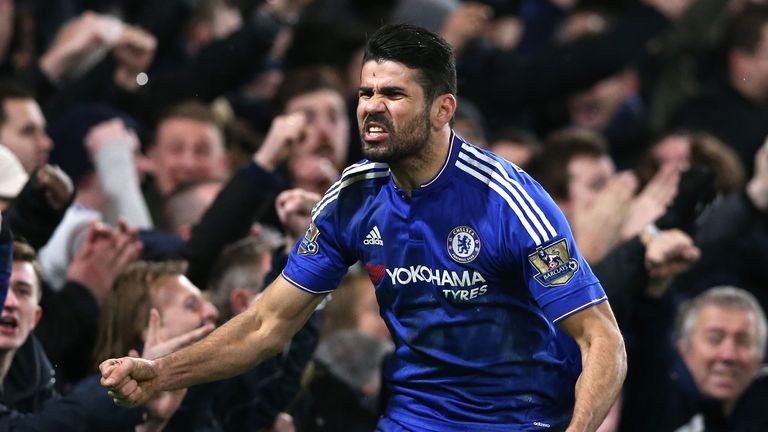 Asked what advice he would offer young footballers working on their own free-kick technique, he says the mental preparation is just as important as where and how you kick the ball.  
"You have to concentrate before you take the free kick. The most important thing is that even if you are crossing the ball, you have to get it on target. Sometimes a free kick can decide a game, like it did for me against Dynamo Kiev. We won this game 2-1, and I hope I can score more goals like that this season."
Willian has been one of Chelsea's key players this season, and arguably the main contender for the club's player of the year award. He has played in 34 of their 36 games so far, starting 31, the most appearances by any Chelsea player this season.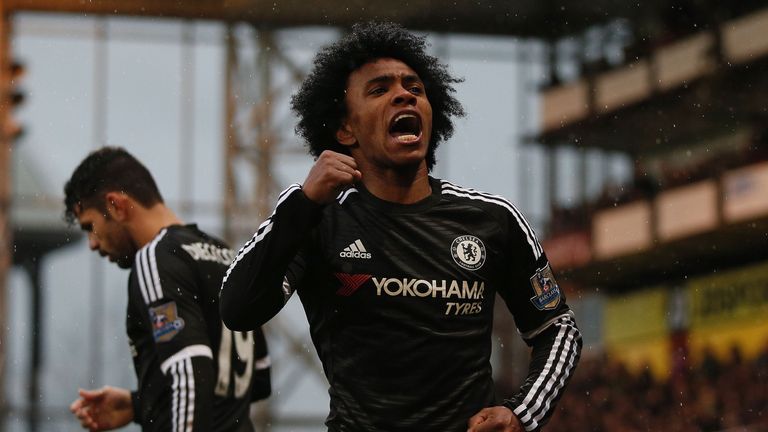 He has started the last 18 Premier League games, his longest run of league starts for the club. With eight goals, only Costa has scored more for the club this season - all three of his Premier League goals have come from outside the box. Willian has created a Premier League high 54 chances for the club this season, and nobody at the club has more League assists.
The Brazilian says it's painful to watch the title race being played out in this campaign without Chelsea's involvement, but predicts they will be back in the race for first place next season.
"Of course (it's painful). We look at the top and we don't see Chelsea. I think we have to continue to win more games, there are lots of important games coming and we have to keep preparing for these.
"It's difficult. We know that [we aren't fighting for the title] but we have to continue to play. The motivation has to be that we stay focused all the time, because we want to win more games. We are too far away to win the title but we have to keep playing until the end of the season.
"For me there is no doubt we'll be back next season. We have great players in this squad and next season we have to start well, and I hope we can do that. We'll be back."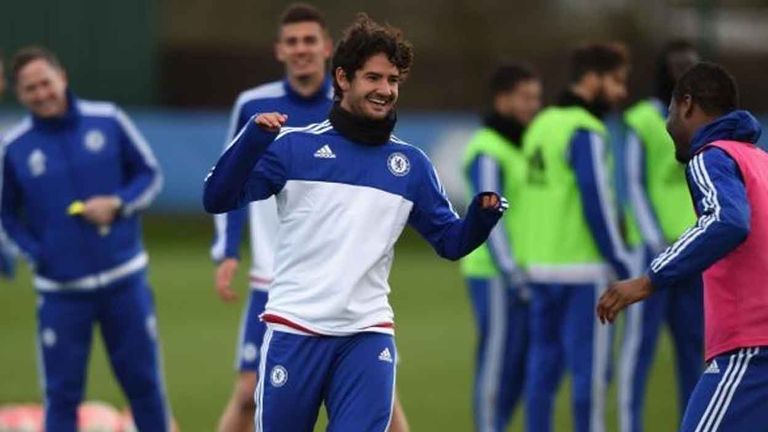 For now, Chelsea are focused on finishing as high as possible in the Premier League, while also preparing for their Champions League last 16 ties against PSG and the FA Cup clash with Manchester City.
The European match could come too soon for Willian's fellow Brazilian Alexandre Pato to make his Chelsea debut, although the FA Cup game could see the on-loan forward introduced to the first team.
"I think he can bring a lot of things for us. He's quick, he has good technique, and he scores goals. He's a very good player. He can help us a lot. I think he's hungry to show the world what he can do. That is why he came to Chelsea," he added.
"He wants to improve, and be a champion here. He knows that he had so much pressure on him in Brazil, but he has to stay calm and he can play better here in England, he can win titles here."