Gianni Infantino has been elected as FIFA president after a second round of voting in Zurich.
UEFA general secretary Infantino won the election with 115 votes, with Sheikh Salman receiving 88 votes. Prince Ali received four votes and no votes were recorded for Jerome Champagne.
In his victory speech, Infantino said: "I told you I went through a journey, an exceptional journey and a journey which made me meet many fantastic people - many people who love football and believe in football, and many people who deserve FIFA to be respected.
"We will restore the respect people have in FIFA and everybody will applaud us, and they will applaud all of you for what you do.
"We have to be proud of what we do for FIFA. I would like to thank all of you and all of the other candidates.
"It was a great sign of democracy of FIFA. I want to restore a new era in FIFA where we put football at the centre of the speech."
On Infantino's appointment, FA chairman Greg Dyke said: "I think he's very hard working, and I think he would make sure it was a properly organised, properly structured place.
"I think he will find a good chief executive - because that's the crucial thing here, finding a good chief executive to run things.
"But I don't think he's a politician, whereas we've just has a politician for many years."
Infantino has worked at UEFA for 16 years and he became general secretary in 2009. In that time he has overseen major competitions such as the Champions League and Euro 2012.
The 45-year-old lawyer is from Brig in the Valais region of Switzerland, less than six miles from Sepp Blatter's hometown of Visp.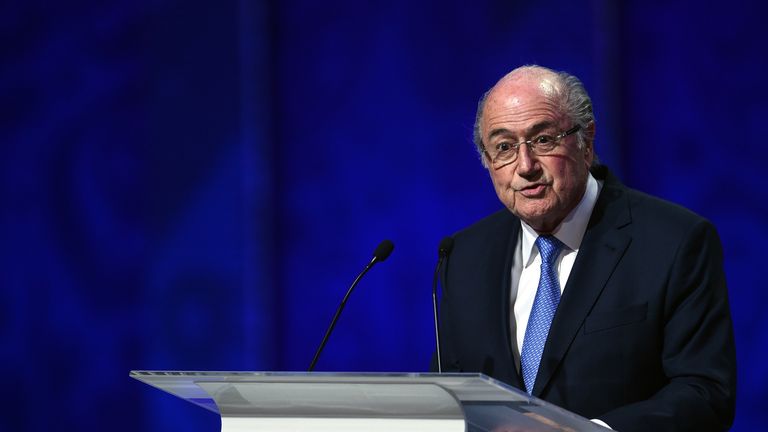 Infantino told his post-election press conference: "I would address myself right now to the FIFA staff because they went through a difficult time, a difficult period and I want to speak to them to tell them I count on them and I believe in them and we will do great things together.
"We enter now into a new era, it was an important congress today, and extraordinary congress where some reforms have been approved and where the president has been elected and, who certainly can and will implement the reforms to ensure that the image and reputation of FIFA will come back to where they belong."
Scottish FA chief executive Stewart Regan believes Infantino was likely to be elected from the moment he laid out his agenda for the position.
Regan said: "I think it's a really positive piece of news for football today. Gianni spoke incredibly passionately on the stage, he's obviously won everyone over at FIFA, and I think it's great news for football.
Irish FA chief executive Patrick Nelson reacted positively to the news of Infantino's election and told Sky Sports: "I think it's a good day for football, a good day for FIFA and definitely a good day for Gianni so we look forward to working with him, pretty much starting now."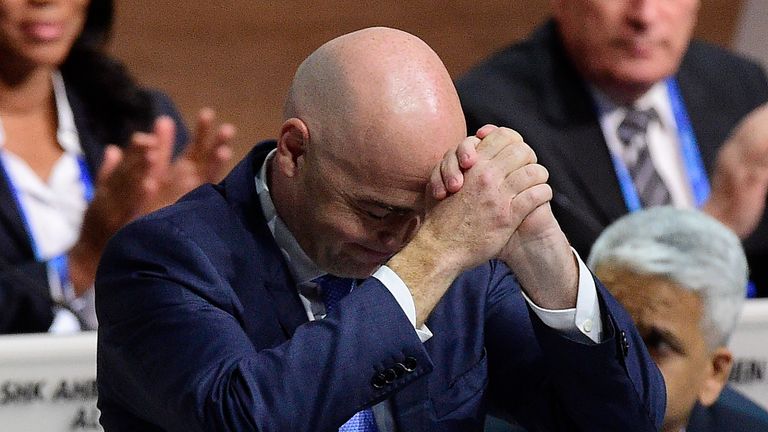 In the first round of voting, Infantino received 88 votes, Salman 85, Ali 27 and Champagne seven.
A total of 159 votes was required for an outright win in the first round of voting but that target was not reached and there was a second round for the first time at a FIFA presidential election since 1974.
Infantino will succeed Sepp Blatter, who had been in the post since 1998 but resigned last year under pressure amid escalating corruption scandals.
South African candidate Tokyo Sexwale used his 15-minute pre-election speech to officially withdraw from the race, leaving just four candidates on the ballot.