Ian Holloway
Football Expert
Ian Holloway meets Reading manager Jaap Stam
Last Updated: 09/09/16 8:57am
Sky Sports' EFL pundit Ian Holloway sat down with Reading boss Jaap Stam this week to discuss life in management, his time at Manchester United and more.
The former Netherlands international was appointed on a two-year deal at the Madejski Stadium over the summer, replacing Brian McDermott as manager of the Royals.
Stam's Reading, who face Ipswich live on Sky Sports on Friday night, have two wins, two losses and a draw from his opening five Championship games in charge.
Stam talked to Ollie about his new signings, his style of play and whether he harbours any grudge towards Sir Alex Ferguson after the way his Manchester United career ended...
How did the move to Reading come about?
"I've always said I wanted to go into management, either in Holland or the UK, and that's what happened eventually at Reading.
"When I was working at Ajax, I started as a coach and then the last two seasons I managed the U21s.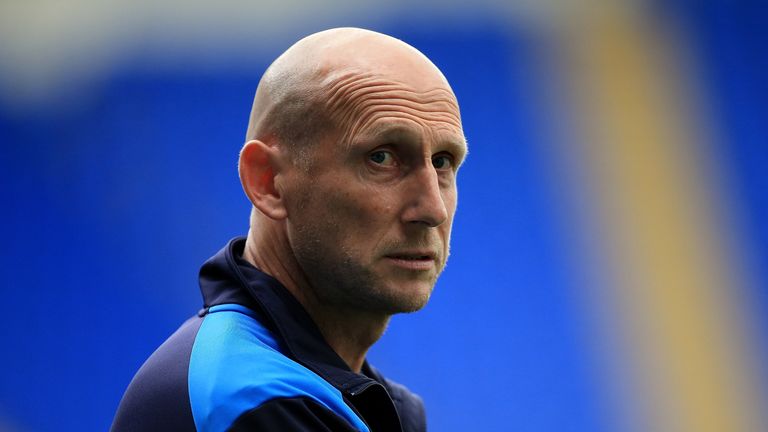 "In the last couple of seasons Reading have played 4-4-2 with a flat midfield or diamond. When I came over here I said straight away I wanted to play a 4-3-3 system because being a former Dutch player and having grown up in Holland, I'm very familiar with that system.
"I want to play attractive, attacking football and from day one we have been working on that."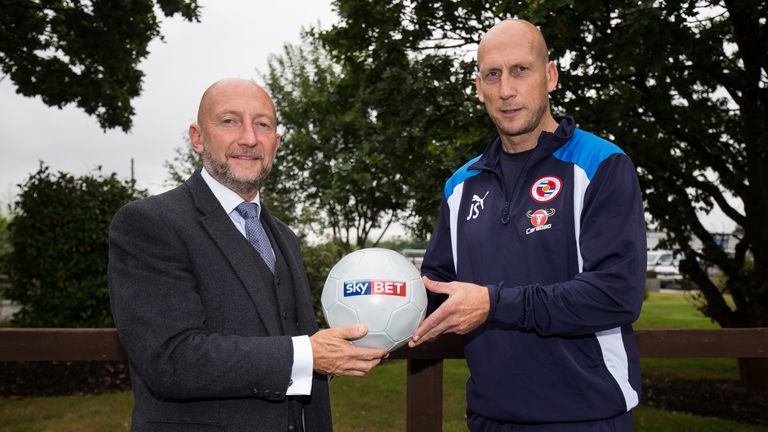 You signed 11 players over the summer - how have they settled in?
"Some of them have done very well and have gone straight into the team. In training sessions they have been very impressive.
"They are more mature and more experienced than some of the other players that we brought in. It was easier for them to adjust to the style of the play and the Championship level.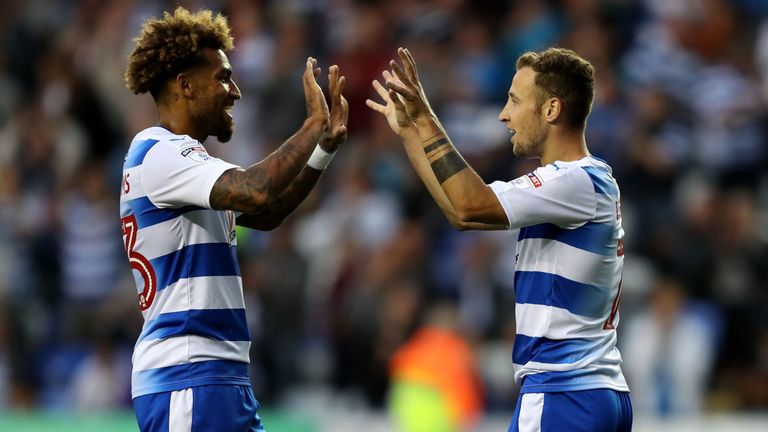 "It's a bit harder for some of the younger players. They need to get used to the way of training, and the quality and aggression they need to bring because the Championship is a very tough, hard league. There's a lot of physicality.
"But there's a lot of quality in the players we brought in and eventually they will get there."
Sir Alex Ferguson famously said he regretted selling you at Manchester United- how does that feel?
"Everything went very quickly in my career, from playing in the amateur level to playing at Man United. Everyone knows what happened eventually at Old Trafford, with my injury and the decision Fergie made to sell me.
"After three years playing for the club, winning everything and doing well personally, sometimes when you go into management or coaching, you understand why a manager made a certain decision.
"They want to improve their squad, and if you have a player that gets injured for a couple of months, they wonder if he will return to the same level.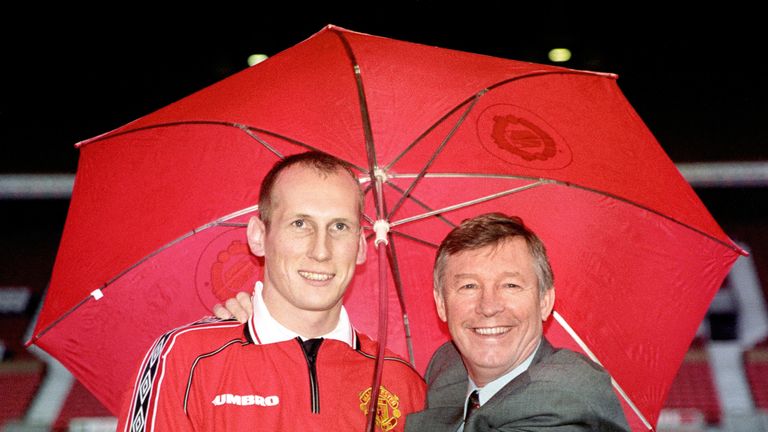 "Still, I wanted to stay but it happened and you keep going. I knew when I left I still had a lot of years to play at a certain level.
"I wouldn't say I stood up to Fergie, I just wanted to prove him wrong and it's always nice when you hear that he says he regrets it."
Who are the biggest influences on your career?
"The biggest influence on the way I played was my family. My father was a carpenter, my mother was a housewife taking care of the kids, but the mentality was always to keep going and never give up.
"I played all the time, watched football on TV, and couldn't believe when players made a mistake on TV!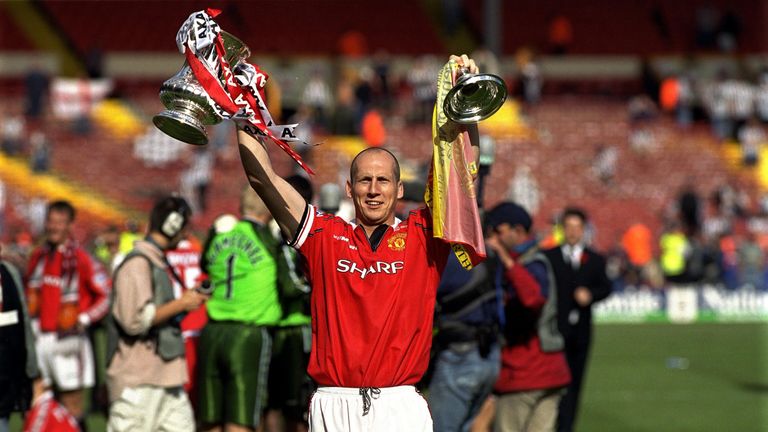 "When I started in professional football I wanted to see where I'd end up, and every season it got better and better."
Is there a softer side to Jaap Stam?
"I can be very angry at times because I expect a lot from the players and also my staff. I expect the maximum out of them to get results, to make the team better.
"I want total commitment from the players. You can have a laugh in training sessions, because that is very important as well, but in the exercises they need to pay attention. If they don't, I can be p***** off at times and that's the same for everybody.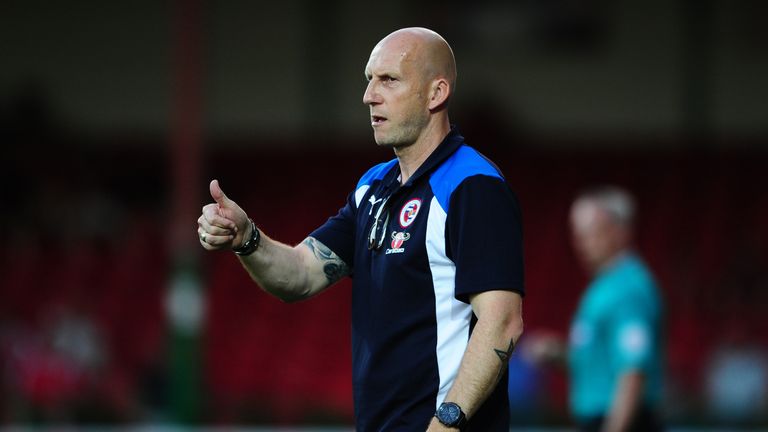 "We are working with a lot of young players so you need to help them out and be positive too. At certain times you need to tell them what to do.
"I have had managers in the past that talk generally to the team, but they don't give information to individual players to make them better."
Having played in England, Netherlands and Italy, are English players up to speed with tactics?
"I have seen players developed at Man Utd and here at Reading. In Holland, players get a lot of information tactically on how to play, even in training sessions.
"Sometimes, if you look at the English way of playing, they may have a totally different tactical idea to what I have, but it's difficult to say.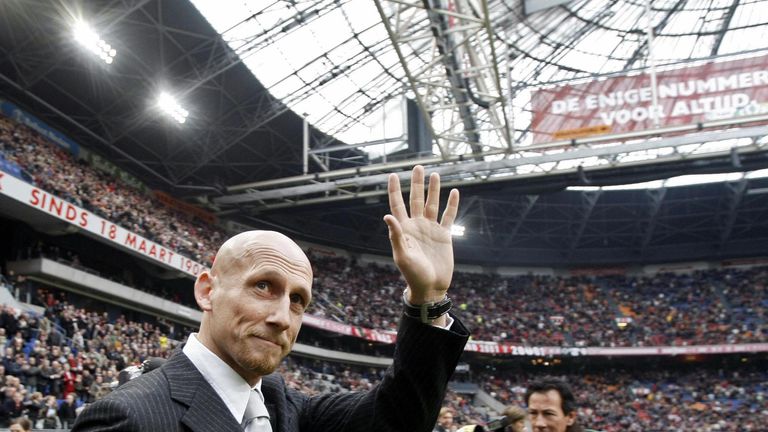 "For myself, it was possession, creating chances and scoring goals. But Louis van Gaal tried to do that at Man United and it didn't work so you need to adjust your system to get results.
"The most important thing is to figure out if you have the right players to make it work in a 4-3-3 or a 4-4-2 [or different system]."
Watch Sky Sports' derby day extravaganza on Sep 10 - Man Utd v Man City and Celtic v Rangers - as part of our three months' half-price offer.