David Moyes more relaxed at Sunderland compared to Everton days, says Steven Pienaar
By Patrick Surlis
Last Updated: 23/09/16 1:28pm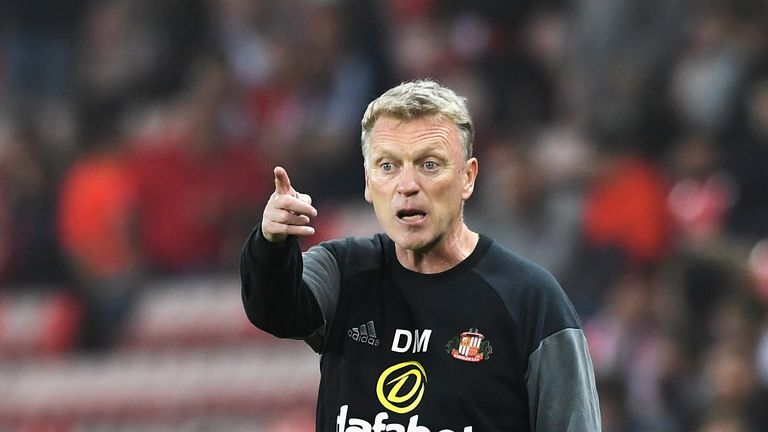 Steven Pienaar believes David Moyes has changed his managerial style following his time in Spain, leaving the Sunderland boss "more open and relaxed" with his players.
Moyes signed Pienaar for the third time over the summer, having twice brought him to Goodison Park.
Pienaar had been a free agent before joining Sunderland, and speaking to Sky Sports News HQ, said he has noticed a change in Moyes compared to their days together on Merseyside.
"I'd say he's gone a bit soft! It used to be when you walked in the dressing room you didn't even want to look at him but now he is more open, more relaxed and calm," Pienaar said.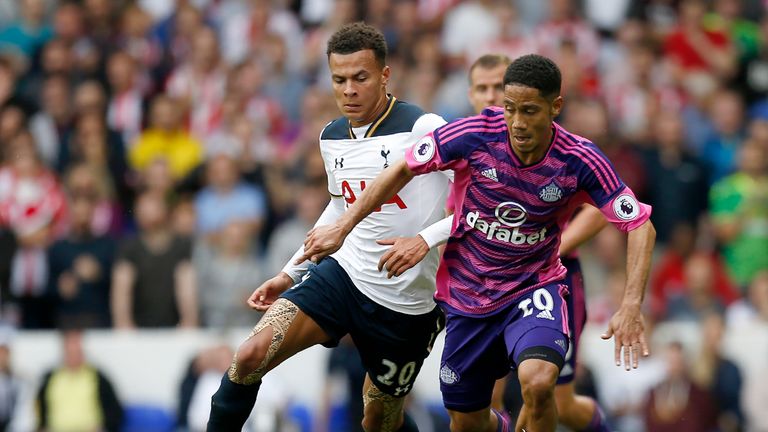 "I think he's changed since going to Spain, and I think he's learned you need to be more open with the players.
"But he still has got that bite in him! It's good for the team, he's an honest manager and he wants everyone to work hard for him.
"When he went to Everton, he had to build a team and I think that's what he wants to do here; to build his own team and get stability in the long run."
Sunderland is Pienaar's third Premier League club after spells at Everton and Tottenham, and the South African admitted he was keen to remain in England after leaving Goodison Park.
"There were a few decisions I had to make," he added.  "Firstly, my kids went to school in Liverpool so you either go back home or wait and see if something comes up.
"When I was back home the only problem I had was thinking about the schools.
"School is important because they [his children] speak quite good English so for them to go to another country with another language, obviously they could learn, but for me it was important to just keep fit and hope I got another opportunity in the Premier League."
Pienaar has made two Premier League appearances for the Black Cats since joining on a one-year deal in August, most recently in the 1-0 defeat to Tottenham at White Hart Lane.
Five of Sunderland's starting XI against Spurs were 22-years-old or younger, and the 34-year-old Pienaar said he is enjoying playing the role of elder statesman.
"Sometimes when you have a lot of young kids in the team, you have to guide them and give them confidence," he continued. 
"You sometimes need to put an arm around them and say, 'just keep on going if you make a mistake.' We all make mistakes, but you learn from it.
"It's good to be one of the senior players to help them. They are all bright young boys so it's a pleasure for me to work with them."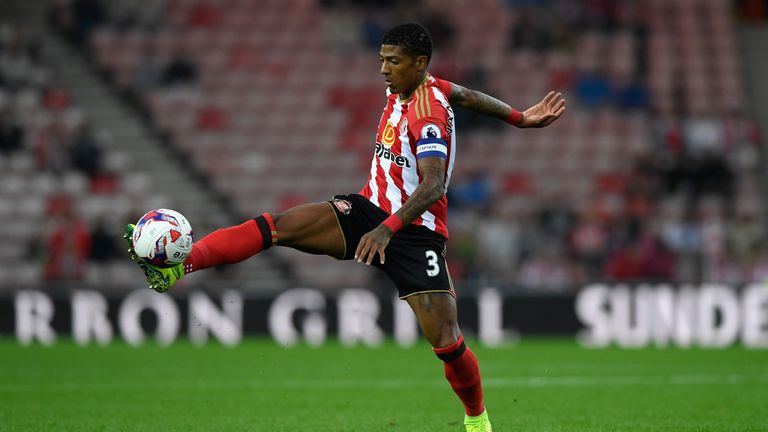 Patrick van Aanholt missed the defeat to Tottenham after he was pulled from the starting eleven at the last minute, with Moyes later revealing the club was advised to do so based on the results of a standard cardiology scan.
Van Aanholt has since been cleared and played 90 minutes in Sunderland's 2-1 EFL Cup victory over QPR in midweek.
"We were all worried about him," Pienaar admitted.
"We are happy that he is back and everything is fine so that is in the past now. We had a game to play so the questions had to wait and we needed to perform.
"We dealt with it after the game and that's what the manager wanted. The guys put a shift in against Spurs but unfortunately we didn't get a result. He's [Van Aanholt] lively so he's been good."
Moyes' side are still looking for their first league win of the season, and Pienaar said Saturday's match against Crystal Palace is "like a cup final".
"We need results and that's what the manager and players want," he added. "It is going to be a tough game because they have good quality players up front but we just have to deal with them.
"Like the manager said, we have to be confident and deal with whatever comes our way. We have to go out, pull our sleeves up and give everything.  
"We are going into this game as a cup final for us."
Watch the full interview with Steven Pienaar on Sky Sports News HQ
Watch Man Utd v Leicester, the Ryder Cup and the EFL Cup as part of our three months' half-price offer.