Ronald Koeman, Edgar Davids and Mark Viduka - George Boateng's #One2Eleven on The Fantasy FC
Last Updated: 24/09/16 7:57am
Former Aston Villa, Middlesbrough and Hull City midfielder George Boateng names his #One2Eleven on The Fantasy Football Club.
He has decided to deploy his team in a 4-3-3 formation. 
Here are just a few of the names who make the former Netherlands international's side...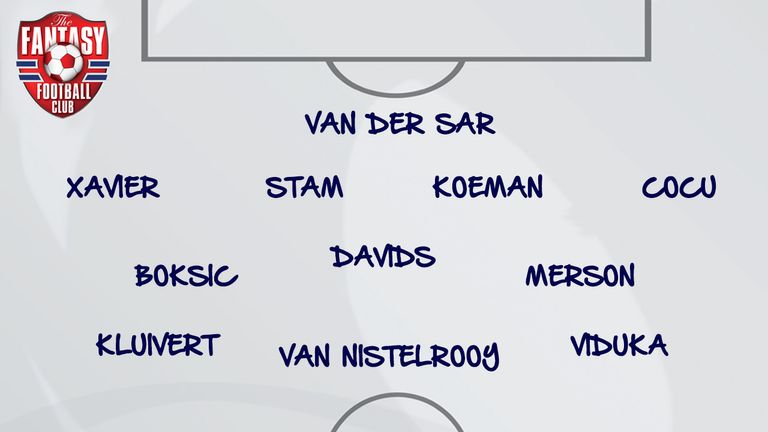 Goalkeeper: Edwin van der Sar
The reason I put Edwin in is because even in the modern day, he would be an outstanding goalkeeper. He can play with his feet, he's great with his hands, his contribution to the game was fantastic and above that he was a leader. He was a really nice guy and if you ever had a problem he would help you out.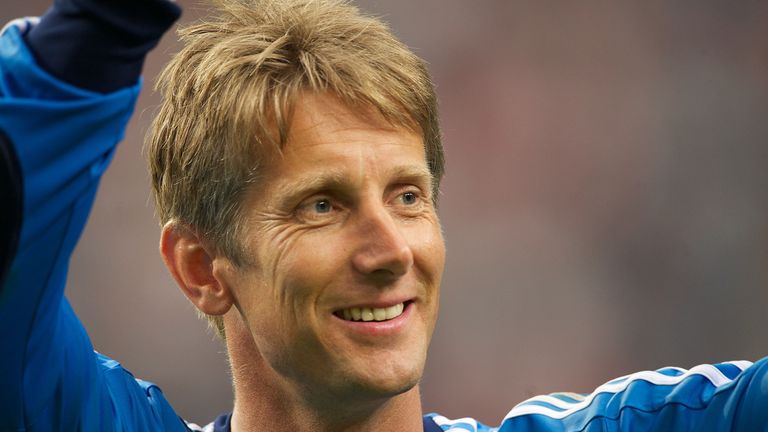 Right-back: Abel Xavier
Abel was a character. Look at his hair to start with! We played in Europe for Middlesbrough at Roma and for some reason he didn't play. Steve McClaren allowed us a walk in the morning because kick-off was quite late. Me and the boys went out shopping and in the distance we could see this blonde hair sticking up. It was Abel, he was in Rome! In all seriousness he was a great guy and played really well at Middlesbrough.
Centre-back: Jaap Stam
I remember one of the first training sessions I was in with the Dutch national team. There was a fifty-fifty challenge between Jaap and Ruud van Nistelrooy, and he went right through him. I looked on and thought I'd better stay away from him. You could rely on him. He trained how he played and that is probably why he had such a fantastic career.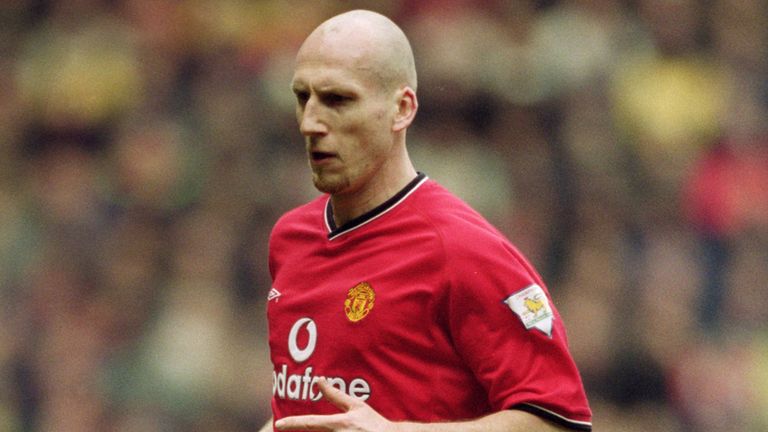 Centre-back: Ronald Koeman
Koeman would be the first name on my team sheet. He was a leader for me at a young age at Feyenoord. I used to play right-back or right midfield at the time and he came to me and asked me why I always used to run with the ball. He told me to just the pass the ball to him, then run and the ball will come. I did what he said and kept running but the ball never came. But at the last moment he pinged the ball with the outside of his right boot onto my chest. He then just gave me the thumbs up. He was an absolute legend.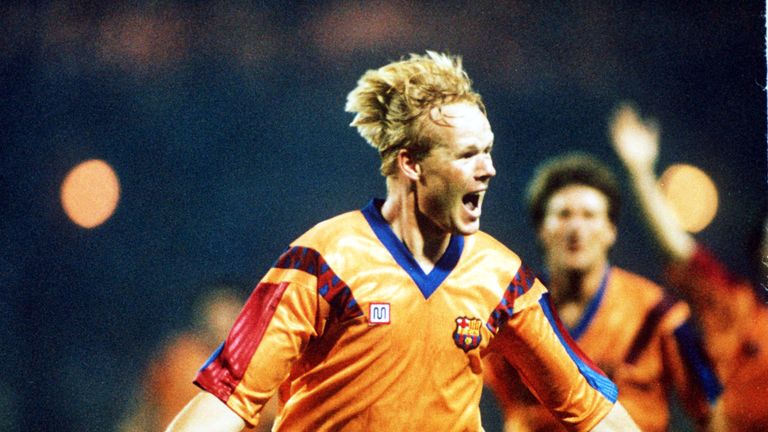 Centre midfield: Edgar Davids
The pitbull. He was at Ajax when I was at Feyenoord and we played similar positions so we were always competing. However, when we were together in the national team I looked up to him a lot. His style of play was very aggressive but a lot of people underestimated him. They didn't know he had so many skills. He was a fighter but he could play as well.
Left midfield: Paul Merson
He's the only player I've seen who can cross a ball with the outside of his right foot so accurately, that even left-footed players couldn't do it. Every time I saw it, I said: "How do you do that?" He was also amazing for Aston Villa. We relied on Merse a lot. If he scored we usually got a result but if he didn't, we struggled.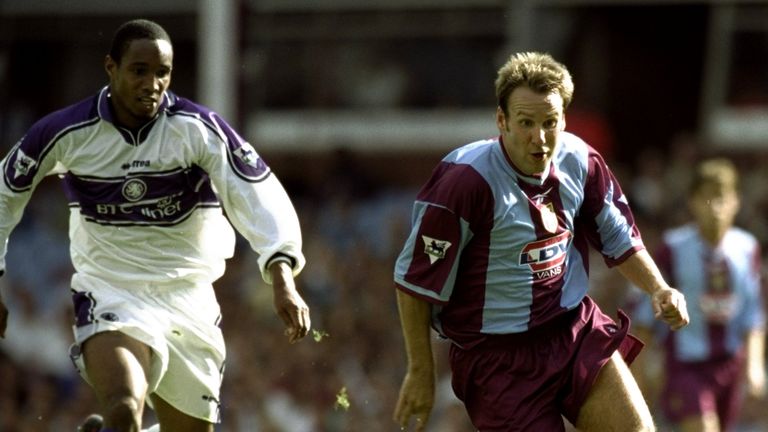 Striker: Mark Viduka
What can I say about Mark? His ability was amazing but he was the most laid back guy you'd ever meet. He looked like he didn't care but inside he cared. He was a fantastic player. We changed our style of play for Mark because we realised that every time we played the ball into his feet in and around the box, there was an 80 per cent chance of a goal. We changed the whole system just for him.
George Boateng's full #One2Eleven: Edwin van der Sar, Abel Xavier, Jaap Stam, Ronald Koeman, Phillip Cocu, Alen Boksic, Edgar Davids, Paul Merson, Patrick Kluivert, Ruud van Nistelrooy, Mark Viduka.
Watch Man Utd v Leicester, Crolla v Linares, Aston Villa v Newcastle and Hull KR v Huddersfield on NOW TV for £6.99. No contract.