Red Bull Street Style World Final - watch football's top freestylers in London with Sky Tickets
Last Updated: 19/10/16 8:52am
Football's top freestylers are coming to London - and you can see them in action exclusively with Sky Tickets.
The rules are simple: three minutes, two players, one ball, one winner. This is Red Bull Street Style, the world's premier freestyle football tournament, where the world's top tricksters go head to head against the clock in a bid to impress the judges.
Red Bull Street Style burst onto the scene in Brazil in 2008 and global champions were crowned in South Africa and Italy before Poland's Szymon Skalski tricked his way to the men's championship in Tokyo in 2013.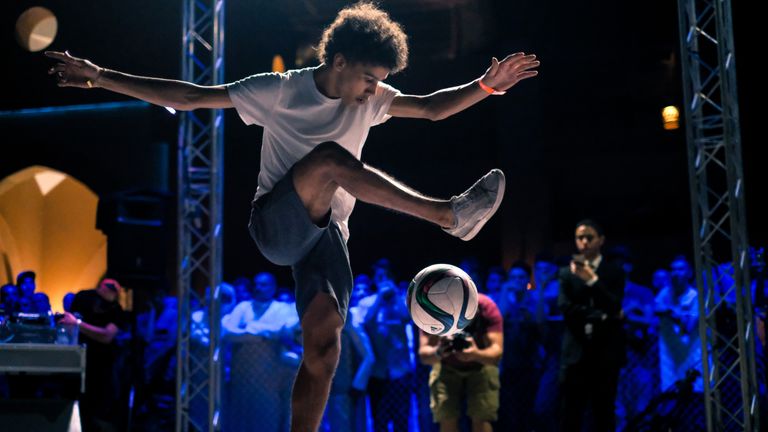 The 2014 event, held in Brazil, saw the best freestylers from 44 nations battling it out for the biggest prize in their sport - and Britain's Andrew Henderson captured his first title with some top showboating.
Now the reigning champ - who's performed at Old Trafford and even taken on Barcelona star Neymar in a freestyle battle - is back to defend his crown on home turf.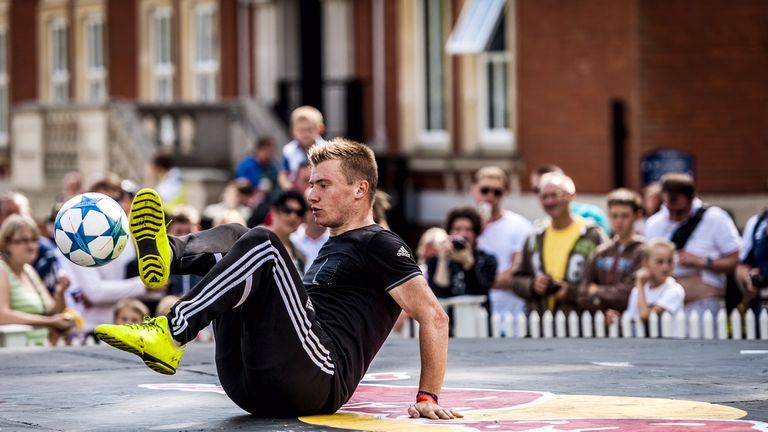 Fancy a taster of what to expect at Camden's Roundhouse next month? Hit the video at the top of the page and then get your tickets below... 
The Red Bull Street Style World Final 2016 takes place at the Roundhouse in London from 7-8 November. Tickets - priced from £10 - are available now via Sky Tickets.
Find out more about Red Bull Street Style 2016.