Seven injured in trouble at Real Madrid's Champions League tie
By AFP Sport
Last Updated: 19/10/16 8:45am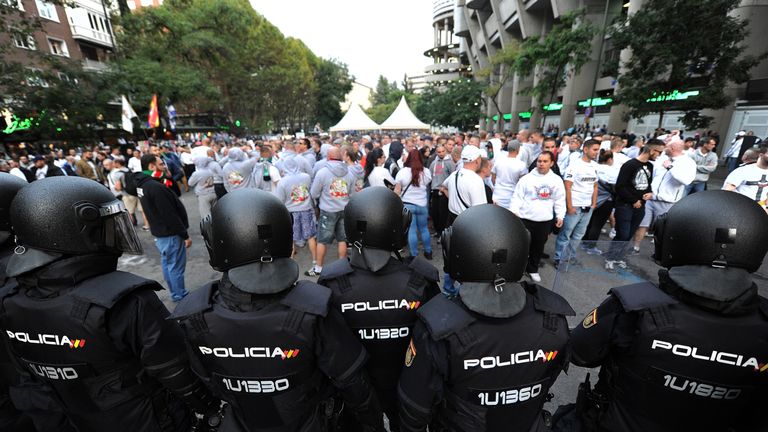 Five Polish fans and two police officers were injured in clashes before Tuesday's Champions League game between Real Madrid and Legia Warsaw in the Spanish capital.
Trouble broke out as supporters arrived at the Santiago Bernabeu for the Group F fixture which had been classed a 'high-risk match' by the Spanish authorities.
Some fans hurled objects - including glass bottles and flares - at police, threatening journalists who recorded the skirmishes which lasted for 30 minutes before order was restored.
"There were no arrests," Spanish police said.
Spanish authorities had been expecting around 3,500 Legia fans to make the trip to Madrid with 2,000 security personnel employed to police them.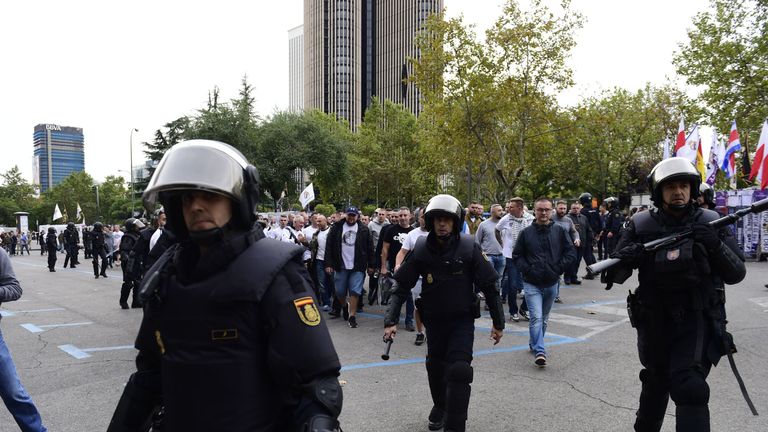 Earlier, three Polish football fans were arrested hours before kick-off. The detainees, aged 31, 33 and 34, attacked waitresses in a bar in the La Latina district of the city, stealing the mobile phone of one woman and attempting to rob cash from the till, a police spokesperson confirmed to AFP.
When police arrived at the scene, they were also confronted by the three fans.
The return match between the sides in two weeks' time will be played behind closed doors after Legia were sanctioned by UEFA for racist behaviour and fighting among the home fans in the 6-0 defeat to Borussia Dortmund last month.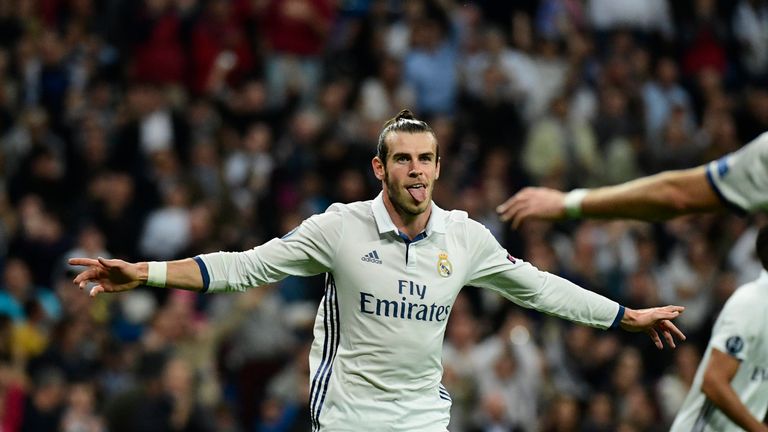 Legia were also fined 80,000 euros (£71,000) for the incidents.
Goals from Gareth Bale, Tomasz Jodlowiec (own goal), Marco Asensio, Lucas Vazquez and Alvaro Morata secured the victory over Legia for whom Miroslav Radovic countered with a 22nd-minute penalty.