Chapecoense's boss son forgot passport and missed flight
By Peter Gilbert
Last Updated: 29/11/16 10:17pm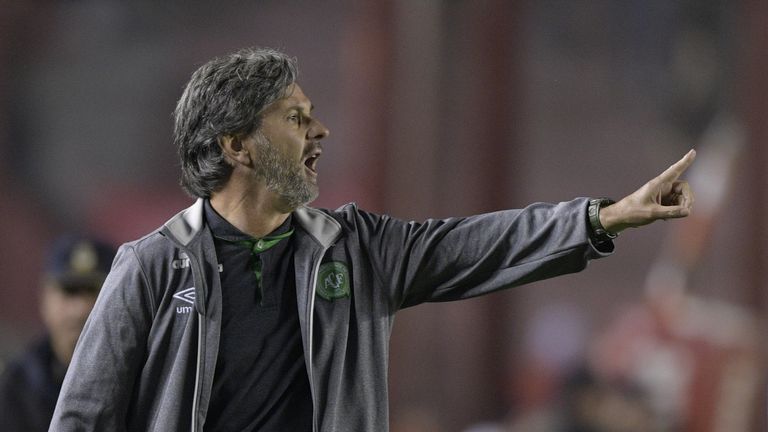 The son of Chapecoense's manager, who died in the Colombia plane crash, has revealed he didn't board the doomed plane because he had forgotten his passport.
Players of the Brazilian team were among 77 people on board the chartered plane which crashed into mountains in northwestern Colombia late on Monday night.
Colombian aviation authorities claim the death toll to be 71 people. 
The plane had taken off from Santa Cruz de la Sierra in Bolivia and declared an emergency due to power failure before losing contact with the control tower, the airport said in a separate statement.
Matheus Saroli revealed on social media that he was due to travel with his father Caio Junior and asked for privacy for his family.
"Friends, me, my brother and my mum are okay. We need strength and some privacy, especially my mother," the 21-year-old wrote on Facebook.
"But thank you to everyone for all the messages. I was in SP (Sao Paulo) today and I did not board because I had forgotten my passport.
"We are strong and we will get through this. Thank you for all of your messages."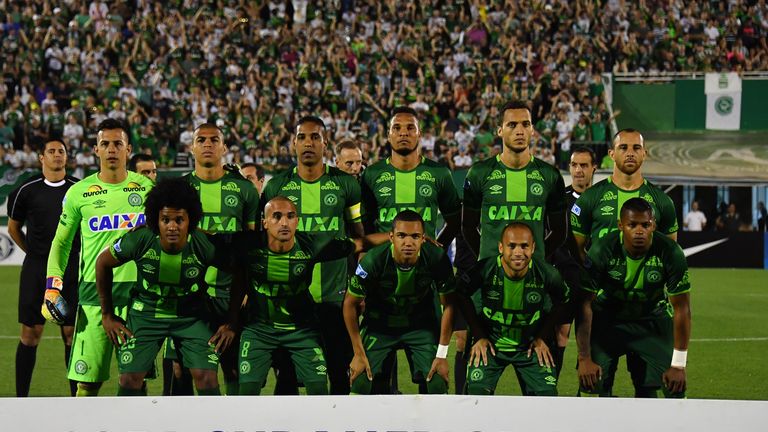 Chapecoense had been heading for the biggest game in their history - Wednesday's first leg of the Copa Sudamericana final - when the plane went down in a mountainous rural area outside the city of Medellin.
Atletico Nacional were due to play Chapecoense and the Colombian club have called on football authorities to hand the Copa Sudamericana title to their opponents as a tribute to the team's players killed in a plane crash.
The Colombian side asked regional football confederation CONMEBOL that the Copa Sudamericana title be "handed to Chapecoense Football Association as an honorary trophy for its great loss", Nacional said in a statement.
Argentina's state-run news agency said the plane involved in the crash had transported Barcelona striker Lionel Messi and the national team from Brazil to Colombia between World Cup Qualifier matches less than three weeks ago.
Brazil have postponed all football matches for a week as a mark of respect while Chapecoense's fellow clubs have offered the team free loan players next season.