Five more police forces to probe allegations of child sex abuse
By Press Association
Last Updated: 30/11/16 6:51pm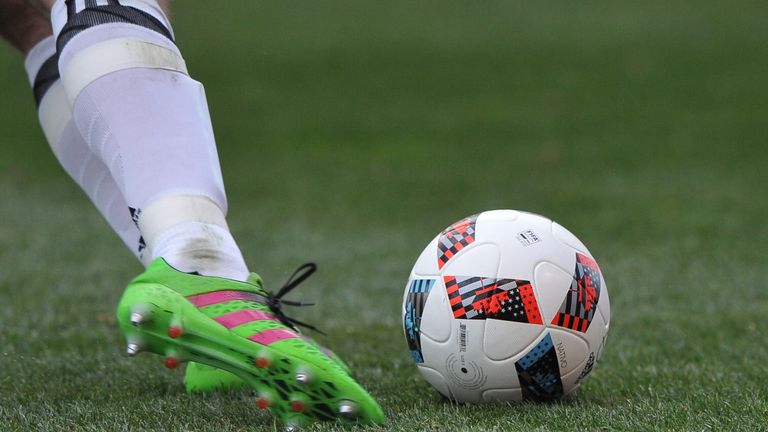 A total of 14 police forces have confirmed they are investigating allegations of non-recent child sex abuse in football.
North Yorkshire, Avon & Somerset. North Wales, Essex and Norfolk announced on Wednesday that investigations had been opened.
They join Dorset, Staffordshire, Greater Manchester, Cambridgeshire, Hampshire, Cheshire, Northumbria, Scotland Yard and Police Scotland, who all previously confirmed probes into allegations of abuse.
Police have received 250 reports and more than 50 calls were made to an NSPCC hotline set up for sexual abuse victims in football in the initial hours of opening.
North Wales Police detective chief inspector Andrew Williams said they are "in receipt of a number of reports of non-recent sexual abuse within a football setting".
He added: "We are currently working with the national centre, Operation Hydrant, to ensure our response is co-ordinated and efficient; the people who have courageously reported what happened to them are central in our considerations in this regard."
As the Football Association (FA) begins an internal review, North Yorkshire Police confirmed in a statement that it is also "one of the forces that has been contacted by the national Operation Hydrant in relation to non-recent sexual abuse allegations".
A number of football clubs have become embroiled in the scandal - Chelsea have announced they have retained a law firm to carry out an investigation concerning one of the club's 1970s employees, who is now dead.
The FA has commissioned a "dedicated NSPCC helpline for adults who were victims of sexual abuse in childhood within the football industry" which can be contacted at all hours on 0800 023 2642.