Chapecoense could have to play final Serie A game next week with youth squad
By Andy Charles
Last Updated: 30/11/16 10:39pm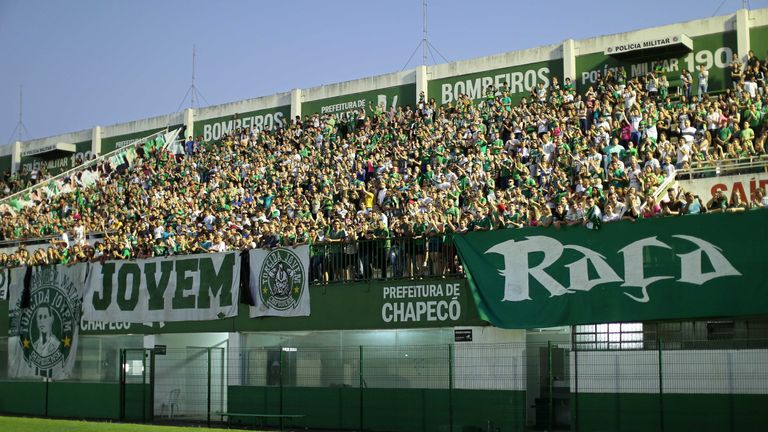 The acting president of Chapecoense has revealed his side's final game of a tragic season could take place as soon as next week with a team made up predominately of youth players.
Nineteen Chapecoense players, as well as a number of team officials, were killed on Tuesday when their plane came down near Medellin in Colombia, where they had been due to play the first leg of their Copa Sudamericana final against Atletico Nacional.
The Brazilian Football Federation (CFB) has called for seven days of mourning with the final round of Serie A games, which pits Chapecoense against fourth-placed Atletico Mineiro, having been postponed.
But Ivan Tozzo said on Wednesday that he had spoken to Brazilian Football Confederation (CFB) Marco Polo del Nero, who wants the remaining games played on the weekend of December 11 and 12, less than two weeks after the tragedy.
"He told me: 'This game has to happen. It has to be a big celebration,'" said Tozzo, who had been vice president under Sandro Pallaoro, another victim of the crash.
"I responded: 'We haven't got 11 players.'
"He said 'Yes, you do. You have the junior team; the team that you have on medical recovery. Five or six injured players on standby, and complete the team with the juniors. The result does not matter. We have to have a great ceremony, the kind that Chapeco and Chapecoense deserve. The kind the region deserves, that Santa Catarina state deserves and that Brazil deserves'."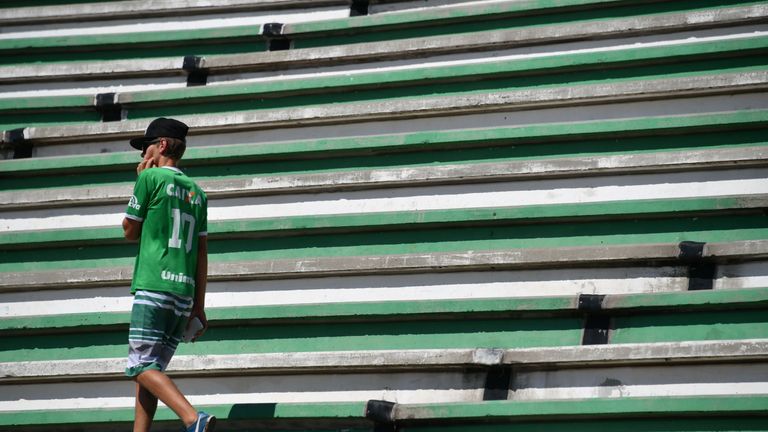 Among those players could be goalkeeper Nivaldo, who announced his retirement on Tuesday after learning of the crash that claimed so many of his team-mates.
The 42-year-old had been due to play his 300th game for the club against Mineiro and was left at home to prepare for what was meant to be his celebratory day.
And he now says he is planning to line up one final time in memory of them, saying: "My team-mates would want us to play that match.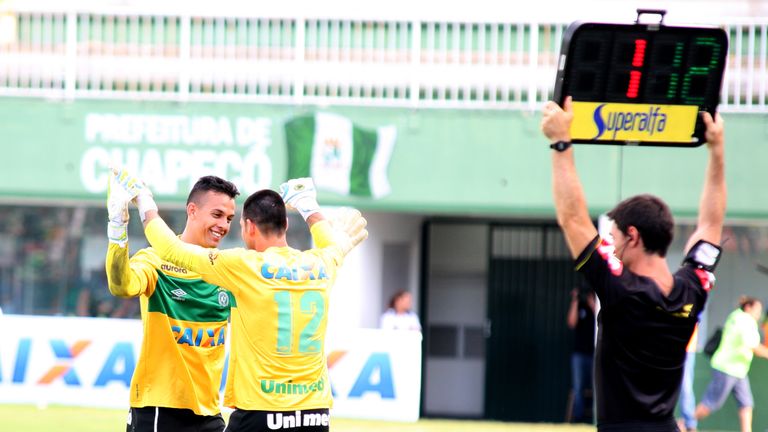 "I just don't know how I could stand a full stadium with people calling the name of the players that died. We will have to try, I think. But that is going to be hard."
Chapecoense have been offered players on loan by a number of clubs, both from inside Brazil and other countries in South America, but those will not happen until next season when they look to build an entirely new squad.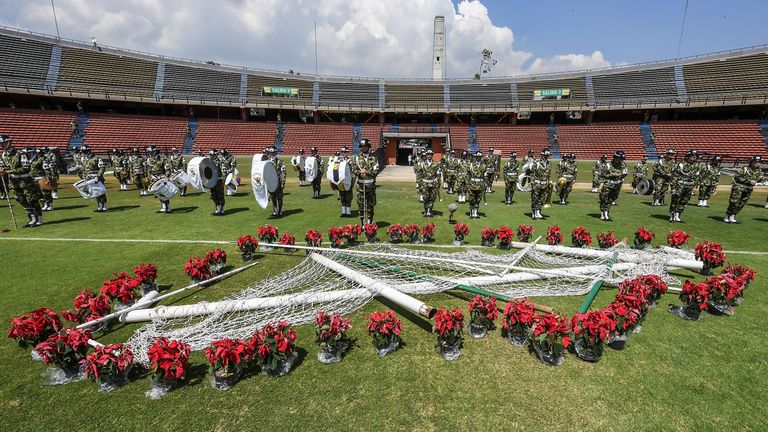 Italy's Corriere dello Sport reported that Torino, who went through a similar tragedy in 1949, had expressed an interest in playing a friendly to benefit the club.
Of those players to survive the crash, goalkeeper Jakson Fullman had to have a leg amputated, while defender Alan Ruschel has undergone spinal surgery and Helio Neto is in intensive care with multiple injuries.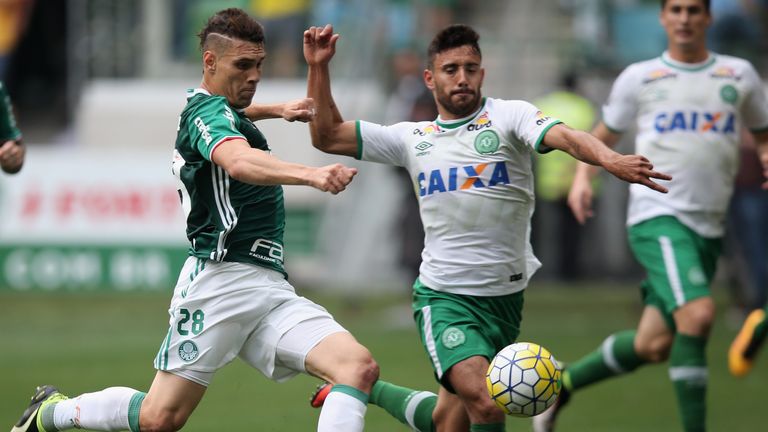 Meanwhile, as Colombian authorities continued to investigate the crash, thousands of green and white-clad Chapecoense fans converged on their Arena Conda stadium to mourn their heroes at the scheduled kick-off time of Wednesday's ill-fated match.
Club leaders said they hope to organise a mass wake for the bodies at the stadium, with as many as 100,000 people in attendance from the southern city of Chapeco.
"Our desire is for a collective wake to be held here," Chapecoense official Gelson Della Costa said at the press conference.