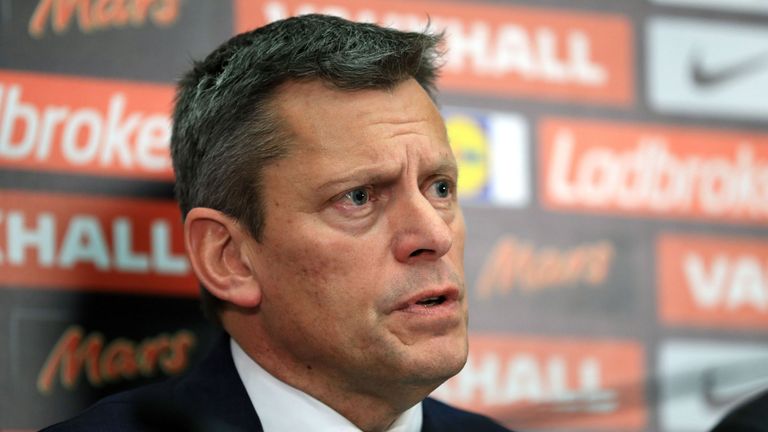 Football Association chief executive Martin Glenn says any clubs guilty of covering up child abuse will be punished "regardless of size".
The FA has commissioned an independent-led inquiry into English football's handling of any past incidents and allegations of sexual abuse in the wake of a flood of recent accusations.
Former player Andy Woodward's decision to go public on the abuse he suffered prompted others to report their stories, and the National Police Chiefs' Council says forces are now dealing with around 350 victims alleging historical abuse.
The FA's inquiry must run in conjunction with police investigations, but Glenn has made it clear there will be no reprieve for any club found to have paid 'hush money' to victims, saying: "We've committed to a full review, shining the light on what happened in the past in football.
"We have clear rules in the game and if there's any evidence of a breach of those - and hushing up would be one - subject to due process, the police need to be at the right place in this, when it's our turn to apply the rules we
absolutely will, regardless of size of club."
FA chairman Greg Clarke this week said he could not rule out the possibility of past cover-ups and Glenn said: "I can't say if there has been a cover-up in the game [but] I doubt it."