Greater Manchester Police identifies 10 suspects in football sex abuse investigation
By Press Association
Last Updated: 02/12/16 6:05am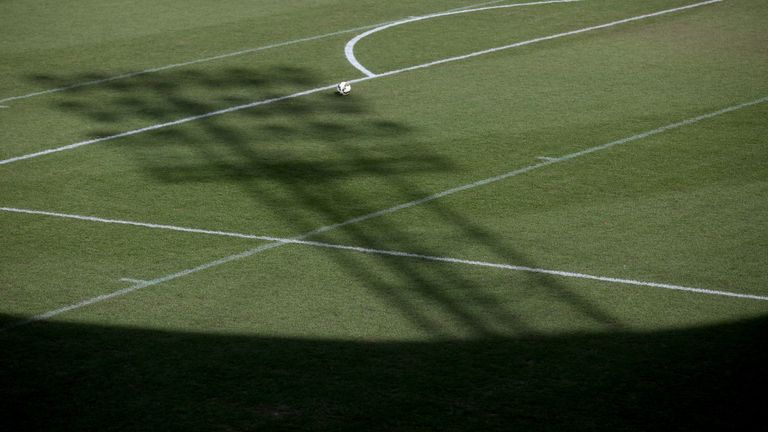 Ten suspects have been identified in a major police probe into historical child sex abuse in youth football.
Greater Manchester Police (GMP) said it was investigating reports from 35 people and its inquiry is growing on a "daily basis".
It comes as new England manager Gareth Southgate revealed he was once a team-mate of one ex-professional who has spoken out about his ordeal.
Earlier, the National Police Chiefs' Council said around 350 people across the country had reported abuse.
The number comes from information supplied by forces across the UK to Operation Hydrant, set up in 2014 to oversee investigations into historical child sex abuse concerning prominent people, and referrals from the NSPCC helpline.
GMP's Assistant Chief Constable Debbie Ford said the force was coordinating with Operation Hydrant.
She said: "We have received a number of calls from victims and those with concerns and on a daily basis the investigation is growing.
"We are currently in the process of speaking to victims in person and providing them with specialist support.
"As of today, Thursday December 1 2016, we are investigating reports from 35 victims and we have identified 10 suspects."
More than a quarter of UK police forces are probing abuse allegations, the latest of which come from former Southampton players Dean Radford and Jamie Webb.
Derbyshire Constabulary, Devon and Cornwall, Warwickshire, Avon and Somerset, Essex and Norfolk Police are the latest to confirm they are investigating claims, bringing the  tally to 17.
North Yorkshire, Dorset, Staffordshire, Greater Manchester, North Wales, Cambridgeshire, Hampshire, Cheshire, Scotland Yard and Police Scotland have also launched inquiries along with Northumbria Police, who have launched Operation Tide to look into abuse claims at Newcastle United.
The NSPCC also said it received more than 860 calls to a helpline in the week after it was launched on November 23.