Atletico Mineiro will not play Chapecoense on final weekend of Brazil's season
By Andy Charles
Last Updated: 01/12/16 7:15pm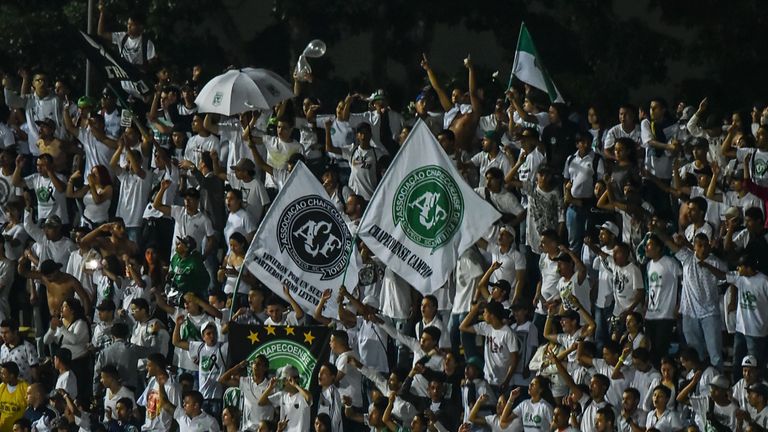 Chapecoense will not have to play their final match of a tragic season after Atletico Mineiro decided to forfeit the points.
Nineteen members of the Brazilian side's first-team squad, as well as officials and journalists, were killed on Tuesday when an aircraft taking them to a match crashed in the mountains outside Medellin in Colombia.
They had been due to take on Atletico Nacional in the first leg of the Copa Sudamerica final, South America's equivalent of the Europa League, on Wednesday.
Only three of their players survived the crash and they are all in hospital with serious injuries, but there had been suggestions Brazil's Football Federation (CBF) wanted the game played next weekend as a memorial.
But Atletico Mineiro president Daniel Nepomuceno says his side, who will finish the season in fourth anyway, will not field a team to take on Chapecoense, who were facing having to use injured players who missed the game and their youth team.
Nepomuceno said: "I just came here to inform you that Atletico Mineiro will not play, will not travel to Chapeco to play the the last round.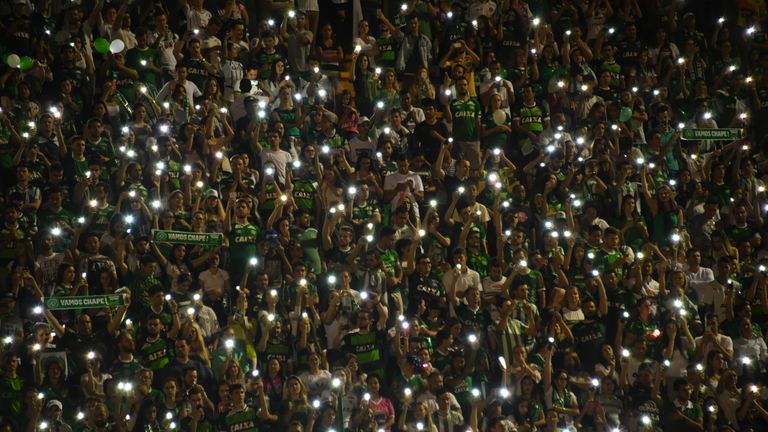 "We believe in sport, we respect the pain. It's not the moment to demand players to do the essence of this sport.
"I have already told the CBF, which agrees with this. I have already spoken with CBF President Marco Polo del Nero who agreed.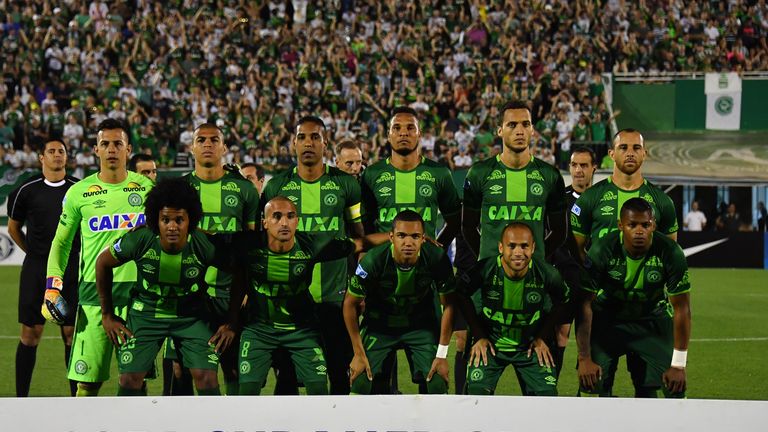 "By doing this, probably the biggest punishment would be losing the three points. Since this does not change the team's position and this would not damage us, it's the least we could do for the families, for the city (of Chapeco), for the state (of Santa Catarina) and for the country that is in pain for this week's tragedy."