Gareth Southgate has high expectations of England squad behaviour after appointment
By Andy Charles
Last Updated: 01/12/16 11:37pm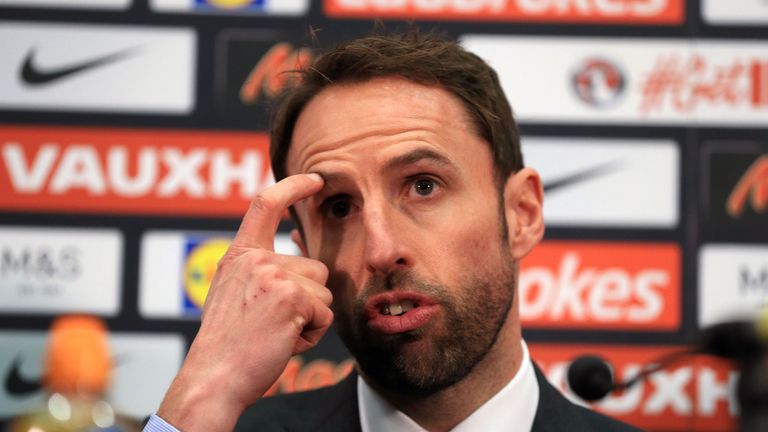 Gareth Southgate says no England players should expect an easy ride now he has taken over as manager on a permanent basis.
Southgate was confirmed as manager on Wednesday and introduced less than 24 hours later at Wembley Stadium, having come through four games in interim charge and a Football Association interview process.
England's final win in that spell came against Scotland, but the headlines after the 3-0 win were dominated by pictures of captain Wayne Rooney looking the worse for wear after apparently being invited to join an evening wedding party.
And, amid talk that England players' free-time will be more stringently controlled, Southgate says there will be a certain level of responsibility for them to show under his management.
"Where I will be clear is that there is a level of expectation when you are with England," he said.
"We talk about pressure and we spend most of our time trying to relieve it, so if we put ourselves in positions where we are going to increase that pressure it is not intelligent.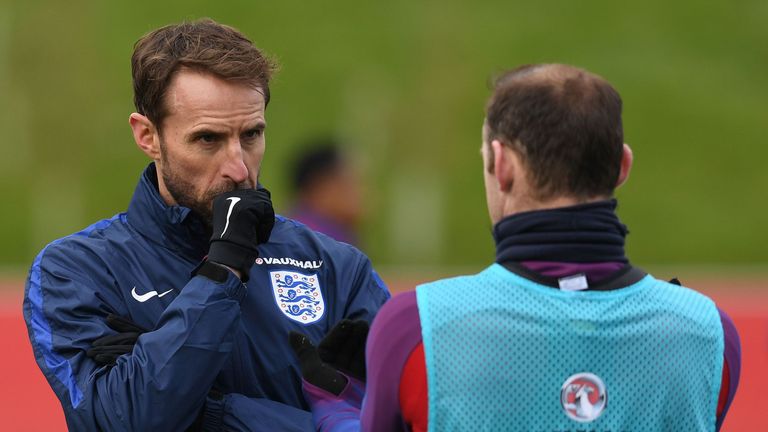 "I think it is important as a playing squad and group of staff we recognise that and we want to be a top team, so if we want that everything we do has to be geared towards improving.
"The way we look after ourselves, there has to be time to unwind, there is a time to have a glass of beer or wine, but that has got to be done at the appropriate time and at the right level if we aren't going to inhibit the way we perform.
"If we think we are good enough to play against the best and give ourselves a slight handicap along the way, good luck with that."
Southgate used the All Blacks as an example to follow on Thursday, when his unveiling meant a meeting with England rugby union coach Eddie Jones had to be postponed.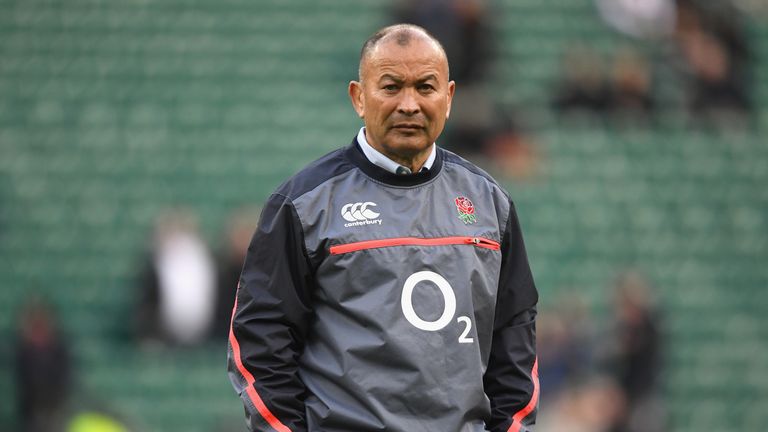 Jones questioned the leadership culture of a team that required a curfew after the controversy surrounding Rooney and other members of the England squad.
"You've got to have that switch-off, every elite sportsman has got to have that switch-off," Southgate added.
"But to what degree that is and what that looks like, does need some ... I won't say 'management' but, come on, how good do we want to be?
"What do we want to be as we go forward? Every athlete has that decision to make in terms of their, I won't say 'sacrifice', but decisions that they are going to make. And we've got good competition for places.
"So the days are gone from when I was younger, where we did have beers after a game. Fish and chips and beer on the way home on the coach, and probably fall off the bus.
"The rest of the league aren't doing that now. The rest of the world aren't doing that. So we are competing in a different landscape and we have to be as professional and well prepared as everybody else before we even start looking at how good we are technically or tactically.
"For me, the important thing is what we do now as a group of players, and as a group of staff. The culture we create, the environment that we want to have, has got to be one of excellence. And we've got to strive to be the best we can be. Because for me the end game isn't getting the job here."
Upgrade to Sky Sports now and get 12 months half price. Hurry, offer ends December 4!