People fuss over Wayne Rooney but his goalscoring record is immense, say Sunday Supplement panel
By Michael Hincks
Last Updated: 08/01/17 3:18pm
Wayne Rooney's record-equalling haul of 249 goals for Manchester United is a "phenomenal achievement" given the scrutiny he faces every game, say the Sunday Supplement panel.
The United captain matched Sir Bobby Charlton's club goal record in the 4-0 FA Cup win over Reading on Saturday.
The 31-year-old will look to break the record outright when United face Hull in the first leg of their EFL Cup semi-final against Hull on Tuesday, live on Sky Sports.
The Daily Mail's chief sports writer Martin Samuel hailed Rooney's feat before defending the England skipper's decline in importance for club and country, insisting it's a natural career trajectory for any professional footballer.
"It's important for Rooney because he's going to become the club's all-time record goalscorer, which is a phenomenal achievement," said Samuel.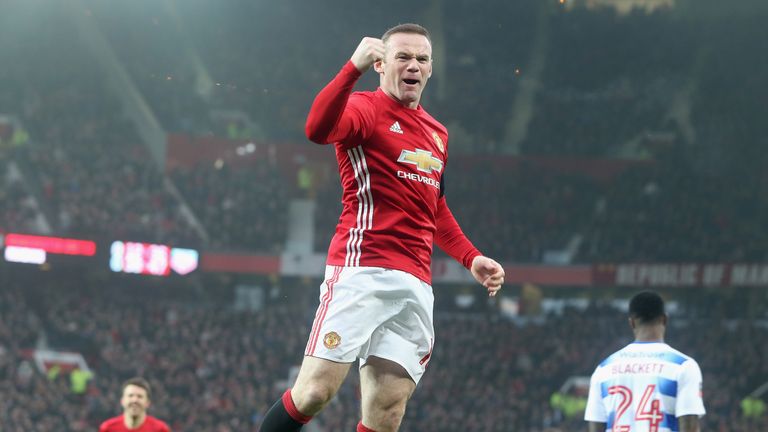 "It's one he already has with England. It's an immense achievement and one that he got a lot quicker than Charlton - although he's playing in a more forward position.
"He's probably coming to the end of his time at United - it might not be this season or next, but he is no longer the focal point of the team in the way that he once was, but that's natural.
"People make a big fuss about Rooney but what's happened is the natural career of a footballer - that you're sometimes less needed than you were at the start. That happens to a million players, so I don't see what the fuss is about.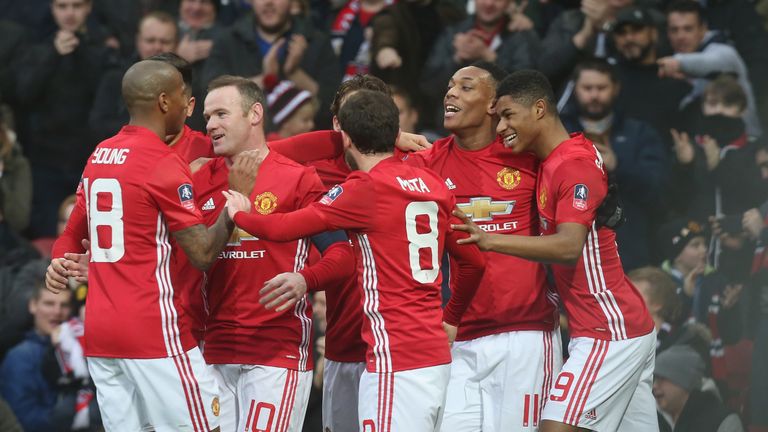 "He still has a role to play at United and England. It might not be the same role, but it's still there. It happened to Michael Owen, David Beckham, it happened to all of them."
Rooney's starting position at England and United is no longer a guarantee, and his performances for both are constantly under the spotlight.
And while England manager Gareth Southgate claimed the attention on Rooney is unparalleled, United boss Jose Mourinho has repeatedly defended his captain since taking charge at Old Trafford.
Asked why Rooney is not loved more by the nation, Alyson Rudd of The Times said it's the player's straight-forward style which fails to capture the imagination.
"I'm finding it hard to define what kind of player he is, I wouldn't say he's beautiful to watch and he doesn't have that aura like Eric Cantona used to," said Rudd.
"You won't have Rooney's name being sung to a Christmas jingle in 20 years' time, he's not that sort of player.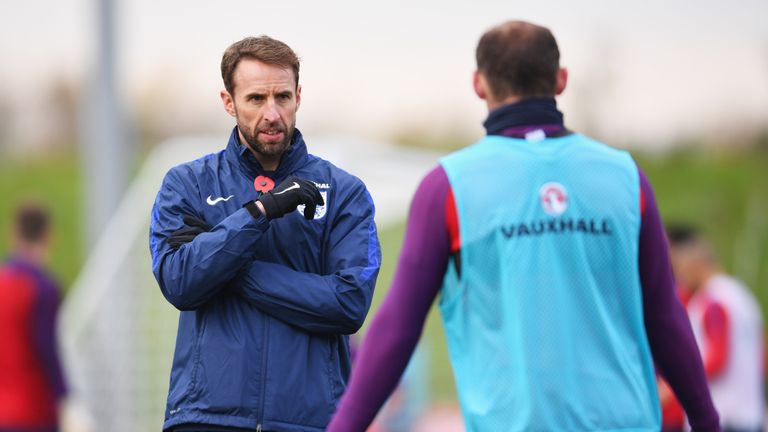 "There's something 'street-footballery' and ordinary about him. To love a player and raise him above the normal stage, there has to be something special about him.
"He's industrial and does his job. There's a lot to be said about that, but it's not that inspirational a style."
However, Samuel was in disagreement with Rudd, highlighting the theory of former England manager Fabio Capello that Rooney was weighed down by the pressure he placed upon himself.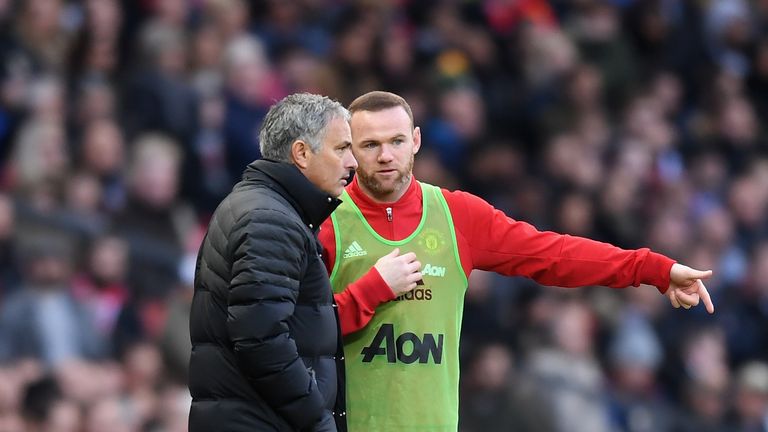 "I think he's a beautiful footballer, I really do," said Samuel. "Wayne got weighed down by the expectation at England and with the comparison of Cristiano Ronaldo and Lionel Messi, because he was never at that level.
"It was always him and Ronaldo, or him and Messi in adverts, and he always felt this pressure to perform as well as they did, and that was Capello's theory. That he put too much expectation on himself.
"He had all that baggage going into tournaments because he was hanging around the best players in the world."