How Adam Lallana became a star man for Liverpool and England
Last Updated: 11/01/17 8:50pm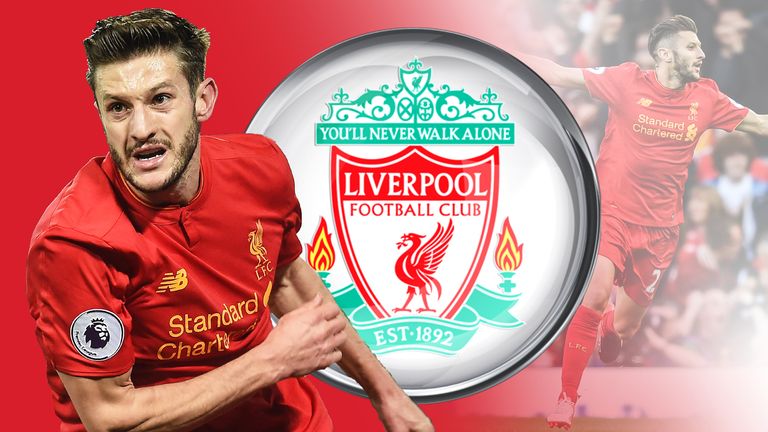 Ahead of Liverpool's EFL Cup semi-final against Southampton, Adam Bate looks at how Adam Lallana has kicked on to become the stand-out English player of the season...
The midfielder has returned to St Mary's before. Three times with Liverpool, in fact. But when the Reds face Southampton in the EFL Cup semi-final first leg this Wednesday, more than ever it will be apparent that the player who left is no more. Adam Lallana has changed.
He made more than 250 appearances for Southampton and they thought they knew his game inside and out. It was here that those trademark Cruyff turns first became familiar. So too was the notion that Lallana was 'good for an hour' before having to be substituted.
In his final season on the south coast, Lallana was withdrawn in no fewer than 19 Premier League matches. The following year, his first at Liverpool after his 2014 transfer, he only lasted 75 minutes or more in nine of his 27 appearances in the competition.
Now it's a different story. Under Jurgen Klopp's demanding regime he has already passed the 75-minute mark on a dozen occasions this season. More than that, Lallana has become a byword for stamina - covering a Premier League season's best 13.76 kilometres against West Ham in December, breaking his own record he'd set against Leicester.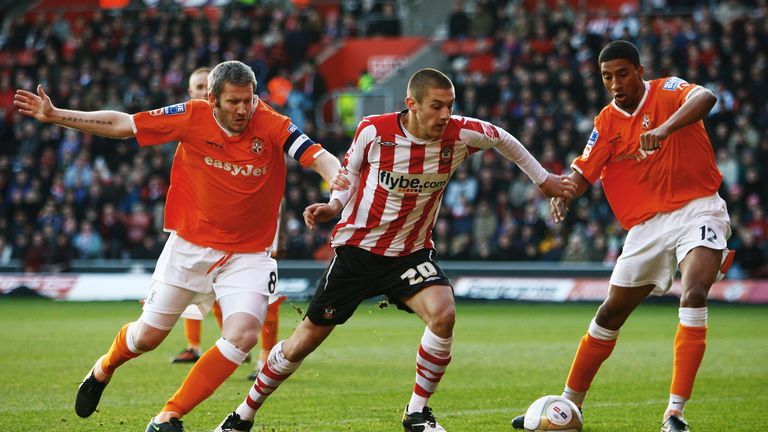 He outran every other Premier League player on New Year's Eve and then did it all over again two days later. Those who saw him in his younger years might be surprised, but Lallana has proved the perceived wisdom wrong. He has become a completely different player and in more ways than one.
"There's been a massive turnaround from him in the last 12 months," says Jamie Carragher. "He's a Brendan Rodgers signing, who we questioned when he first came in, but you could argue over the 12 months Jurgen Klopp has been here, he could be Liverpool's best player."
Lallana has always been easy to enjoy watching but it was not always quite so easy to see tangible evidence of his impact on games. Even when accommodated within the front three, his contribution did not translate into goals and assists on a regular basis.
In his first year at Liverpool, he delivered five Premier League goals and three assists. Last season it was a similar story with four goals and six assists. Both years he ranked 79th in the Premier League in terms of minutes taken to be involved in a goal. Consistency of sorts.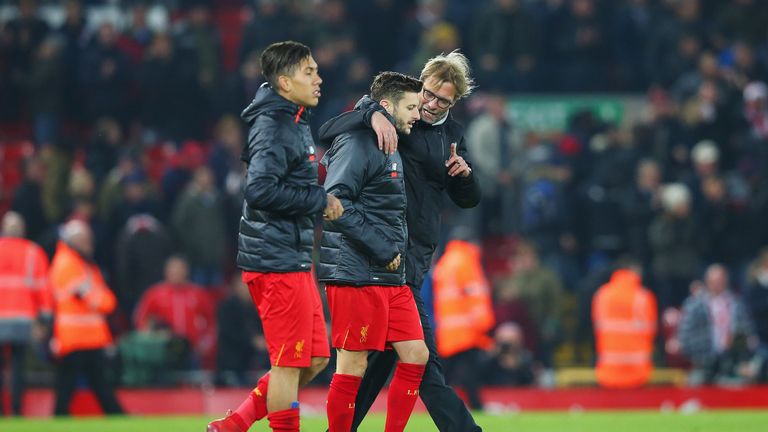 "That's always been the criticism," added Carragher when discussing Lallana last month. "Does he do enough? Is there an end product from him? He was always fantastic between the boxes, looked very nice on the eye. But does he get that big goal?"
He does now. It began on the opening weekend when he gave Liverpool the lead at Arsenal and has continued with him scoring his team's first goal in games against Hull, West Ham, Middlesbrough and Stoke. Include his England goals and he's already into double figures.
Premier League goal contributions in 2016/17
| Player | Club | Goals | Assists | Mins / goal involvement |
| --- | --- | --- | --- | --- |
| Alexis Sanchez | Arsenal | 13 | 7 | 85 |
| Diego Costa | Chelsea | 14 | 5 | 88 |
| Adam Lallana | Liverpool | 7 | 7 | 93 |
| Philippe Coutinho | Liverpool | 5 | 5 | 97 |
| Sergio Aguero | Man City | 11 | 0 | 104 |
| Pedro | Chelsea | 4 | 5 | 105 |
| Harry Kane | Tottenham | 10 | 2 | 106 |
| Zlatan Ibrahimovic | Man Utd | 13 | 3 | 107 |
But it's not just the goals. This is also the best Premier League season of his career for assists too. With seven goals and seven assists so far, only Diego Costa and Alexis Sanchez are directly involved in a Premier League goal more regularly than Lallana.
What's curious about this upturn in fortunes is that it appears to have been sparked by moving the 28-year-old into a deeper role. "I just think the big thing is a change in position," says Carragher. "He's actually playing deeper but he's getting more goals and assists."
Lallana is so comfortable on the ball that it makes sense to get him involved more in Liverpool's build-up play. But his energy levels are such that he has still been able to join the attack - frequently eluding his markers by breaking into the box late.
He ranks among the top 10 midfielders in the country for touches in the opposition box but has fused this with a more combative approach in tune with Klopp's style. Only Paul Pogba among that aforementioned group of midfielders has made more tackles.
It's the energy he's got and he actually puts his foot in. Technically he's probably England's best player.
Jamie Carragher
Lallana is doing a bit of everything. "It's the energy he's got and he actually puts his foot in," explains Carragher. "Technically he's probably England's best player and he can go off both feet, but he's now adding that stuff in the boxes as well."
That's the player who will return to Southampton with Liverpool in midweek. He has always had the quality. But at the age of 28, this is a player who looks to have gone to the next level in his development. Adam Lallana has changed, and it's a change for the better.