Football Commentator & Columnist
Martin Tyler's Manchester United v Liverpool memories
Last Updated: 12/01/17 11:56pm
The voice of football Martin Tyler recalls his favourite Manchester United v Liverpool memories ahead of their eagerly-anticipated Nissan Super Sunday clash.
Eric Cantona's return - Man Utd 2-2 Liverpool, October 1, 1995
The build up was all about would he play? Would he start? And it was Red October. He actually announced himself as you'd expect, not by scoring a goal, but by making a goal for Nicky Butt early on in the match. He was back with pretty much a bang.
Of course Robbie Fowler then scored two goals in a very good Liverpool performance. Then Jamie Redknapp gave away the penalty that allowed Eric the moment. To have a goal from Cantona would have been dynamic in any circumstances, but the sort of set-piece nature of the penalty, where he composed himself and looked his normal aristocratic self.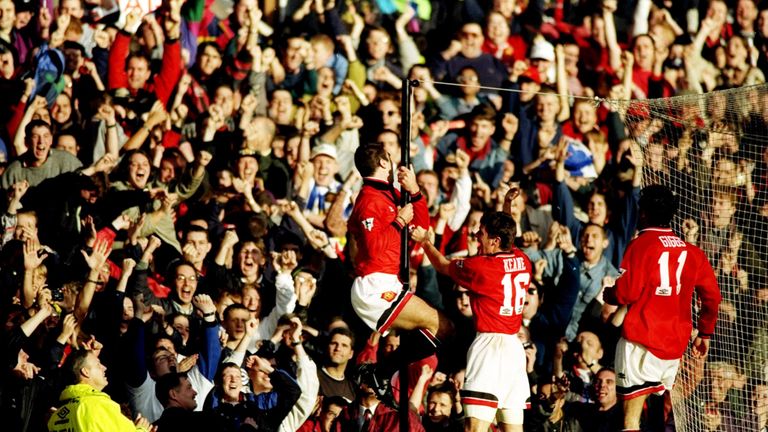 As a commentator I don't think there was any doubt in my mind that he was going to score, because these kinds of theatrical footballers have this ice in their veins. He did it, and looked as he should. A 2-2 draw was a fair result, I remember that. At Sky Sports we felt blessed by what had happened on that particular October 1.
Danny Murphy's winning treble - 2000-2004
My memories are more about the three games than the individual games. It was three wins in four for Liverpool at Old Trafford, all 1-0, and Gerard Houllier was the manager.
For one player, Danny Murphy - who was a midfield player with attacking, creative instincts - to score all three goals and not the likes of Ian Rush, Kenny Dalglish or Fernando Torres in recent times I still find it hard to believe that he actually did it.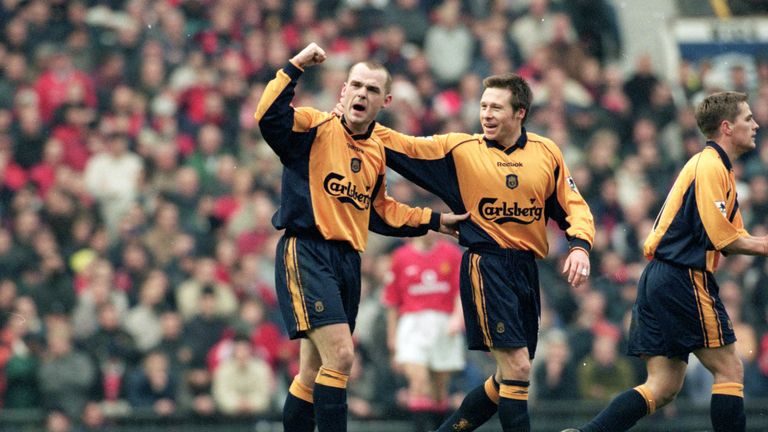 It started with a free-kick, it was an absolutely inch-perfect free-kick. That was a really big result for Liverpool. The next one was a Steven Gerrard pass, the following year, which he managed to turn in from an angle, showing great finishing ability. Then came the 4-0 to Manchester United, and then in 2003/04, Liverpool got a penalty and we thought: 'He can't do it…' Danny took on the job, scored and it was enough to win the game.
Really it is one of the most remarkable feats. We talk about big things that have happened in the Premier League - Leicester winning the title and Arsenal going undefeated - but within the minutiae of it there are always incredible achievements.
To score the winning goal in the biggest rivalry, Liverpool and Manchester United, away from home, 1-0 each time, take a bow Danny Murphy.
Last-minute Rio - Man Utd 1-0 Liverpool, January 22, 2006
The teams were really fighting for top places in the table then. It was a game that you always felt was going to produce a goal, but you get to this stage and quite often as a commentator you say: 'Will it happen now?', throwing it out there more than anything.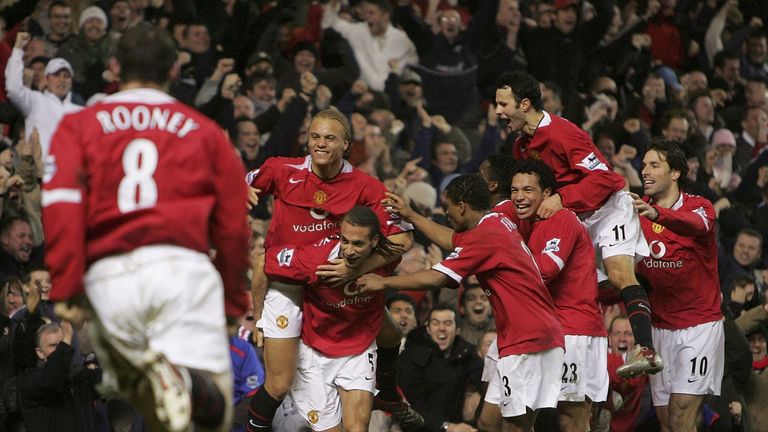 Liverpool didn't pick Rio up from Ryan Giggs' free-kick. Football is full of times that aren't so good, even for teams like Manchester United and Liverpool, so you have to make the most of these moments. You can win a game over 90 minutes, bit by bit, but United won a game as vast as this in the last minute.
United humbled at Old Trafford - Man Utd 1-4 Liverpool, March 14, 2009
United took the lead through a Cristiano Ronaldo penalty, and it sort of seemed like that was the way the game was going to go, but it was the wind of change after that. Fernando Torres played a huge part in it, he was really on song, he scored and gave all sorts of problems to Nemanja Vidic.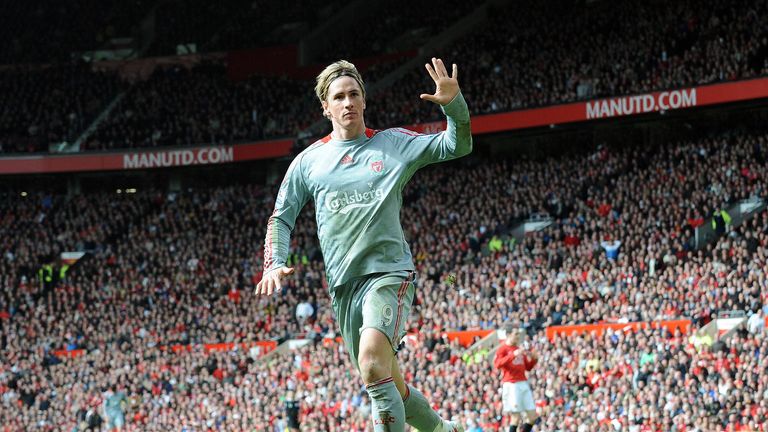 It was an extraordinary margin of victory, and players who perhaps had their very best days in Liverpool colours in that match. But Torres had plenty of good games for Liverpool and he ran Manchester United ragged.
Martial's introduction - Man Utd 3-1 Liverpool, September 12, 2015
It was a game full of good goals. The Martial conundrum was all about whether he was going to play, a bit like Eric Cantona, we didn't know if he was going to be involved.
Monaco had played a Champions League play-off round, against Valencia, when Phil Neville was there, and I commentated on a world feed for both of these games. So I'd had a look at him, so I had an advantage really, because not too many people in this country knew too much about him.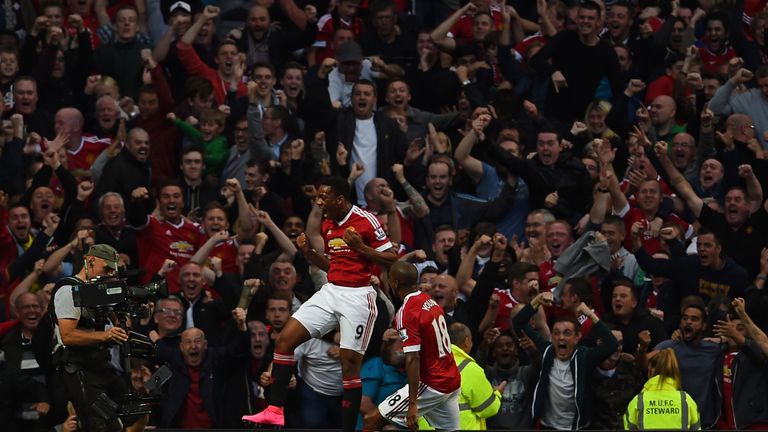 That comes into the special moments really. I look back on it and think: 'Why did I get so excited?', well because this was somebody stepping into a huge football club, with Manchester United themselves having no knowledge as to how he would handle a big game. What an amazing way to start your Manchester United career, even to be in the game.
At a point where they needed another goal to actually settle it, he's come up with an individual effort where if he'd laid it off you'd have said: 'Yeah, that's what new players do.' You don't take on the team like he did, but he did, and he stuck it away and it decided the game.
He announced himself in a way that perhaps for a little while he has struggled to live up to. Maybe he's got another one in store for Liverpool, if selected!
Watch Merseyside v Manchester - Everton v Man City followed by Man Utd v Liverpool - live on Nissan Super Sunday. Coverage starts at 12.30pm, Sky Sports 1 HD. Sky Q customers with 2TB Box can watch the game in Ultra HD. Visit skysports.com/uhd for details.