Giovanni van Bronckhorst's #One2Eleven: Lionel Messi, Dennis Bergkamp and Ronaldinho feature
Last Updated: 18/02/17 11:05am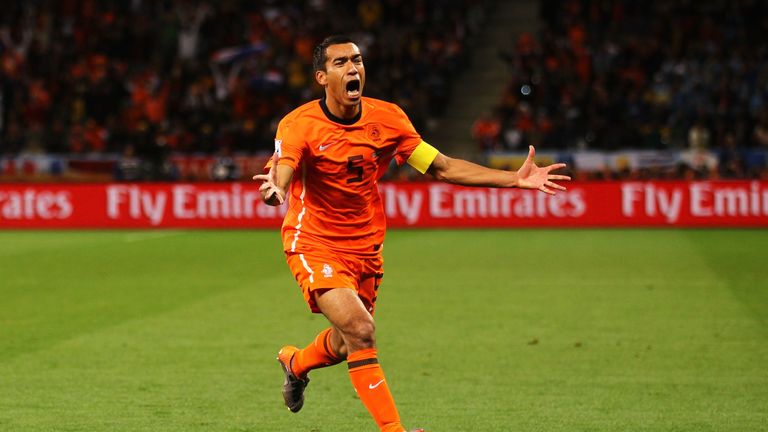 Giovanni van Bronckhorst has picked a star-studded #One2Eleven for The Fantasy Football Club.
The former Arsenal, Rangers and Barcelona defender played with some of football's biggest names across a 17-year playing career.
Having also earned more than 100 caps for the Netherlands, Van Bronckhorst was spoiled for choice when it came to selecting him ultimate team.
Now the manager of Eredivisie leaders Feyenoord, his side face third-place PSV Eindhoven in a potentially crucial title showdown next Sunday, live on Sky Sports.
As for his #One2Eleven, the left-back opted for a classically Dutch 4-3-3 formation...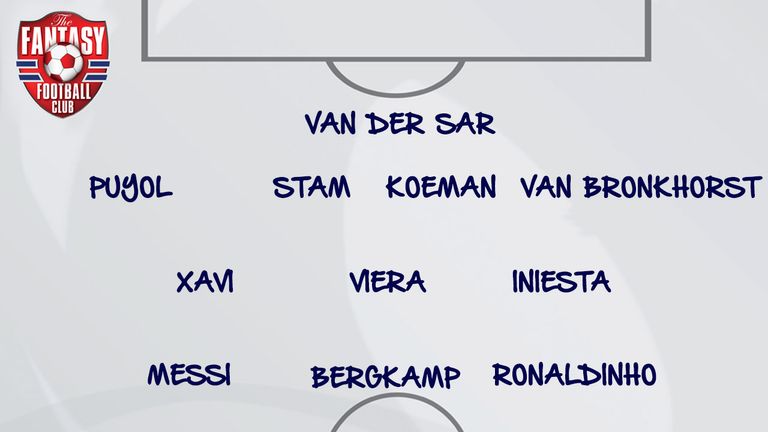 GOALKEEPER - Edwin van der Sar
He played for big teams all over Europe and had a lot of success. He's an all-rounder. He not only had skills as a goalkeeper but he could also play with the back four. The best 'keeper I played with.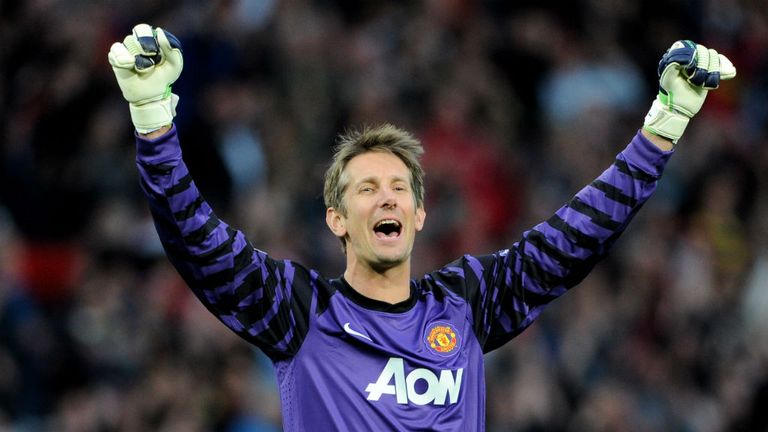 RIGHT BACK - Carles Puyol
A great captain of the team at Barcelona and one of the best defenders I've seen. He is the type of defender you have to pass one or two times because he will always come back. He's a real warrior and he was my room-mate at Barca so he's a good friend.
LEFT BACK - Giovanni van Bronckhorst
I had the honour to play with so many quality players, it was really hard to pick a #One2Eleven. If I had the chance to play with this team once more, I would take the opportunity.
CENTRE BACK - Jaap Stam
He was very strong but he was also very good with the ball at his feet, which makes him a very complete defender. He wouldn't let the opposition striker in the game for 90 minutes.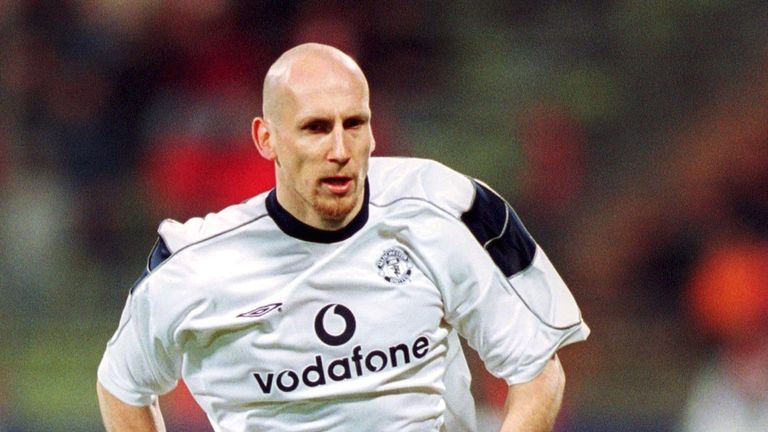 CENTRE BACK - Ronald Koeman
The only player of that generation I played with. He came to Feyenoord and from the first minute I knew I could learn a lot from him. I've never seen a central defender with such accurate passing and his free-kicks, for him they looked so easy.
HOLDING MIDFIELDER - Patrick Vieira
Patrick was a great guy and a great captain at Arsenal. He possessed physical strength, good vision and he was very good with the ball. At the same time, he always knew where the danger would come from the opponent.
The rivalry and the battles between Patrick and Roy Keane, it doesn't get better than that. I loved to see them fight because Patrick wanted to win for Arsenal and Roy wanted it for Manchester [United]. Rivalries are great and those are the special games in your career.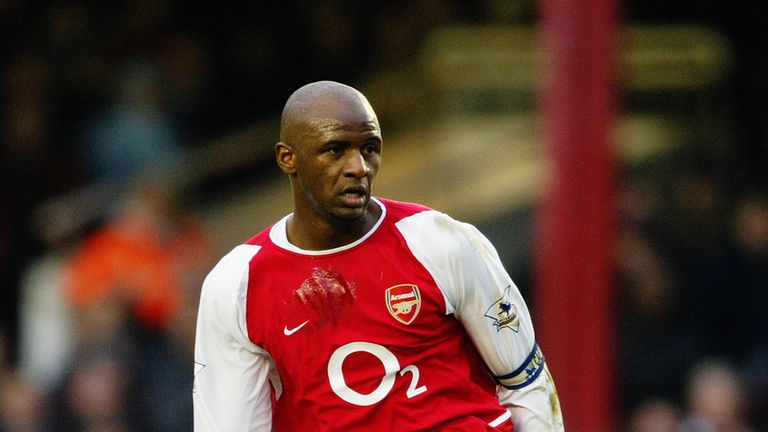 MIDFIELD - Andres Iniesta
He always knew where his opponent was, that's why I thought he had four eyes! He must have had two in the back of his head!
It was amazing to see him control every situation on the pitch, no matter if there was one, two or three defenders trying to get the ball. He could always escape.
MIDFIELD - Xavi
One of the most intelligent players to play the game. In all the years I played with him, I could count the moments he lost the ball on one hand. The balance with Xavi and Iniesta in front of Patrick is perfect.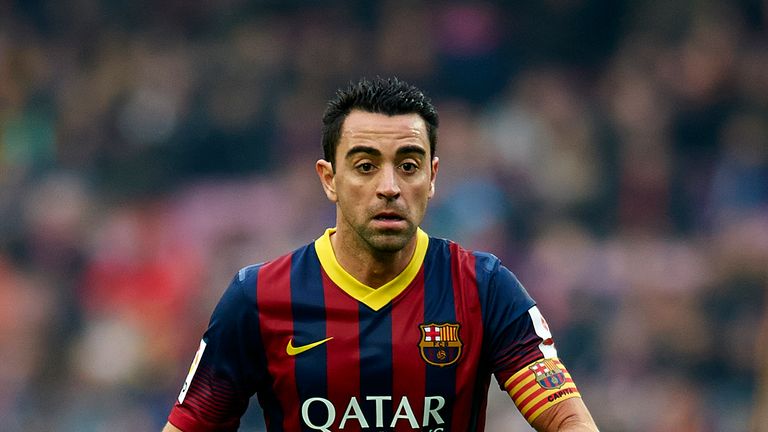 LEFT WINGER - Ronaldinho
You could see the joy he had in everything. I once saw a picture of all Ronaldinho's moods - when he's happy, sad, tired - and they were all smiley faces. He was a good team-mate to have because he always kept the team going with his laughter.
But when the whistle went, he was there. To have him in front of you, it's amazing. He would just say, 'Give me the ball, you make your run and the ball will come there'.
It was amazing to play with him and the dynamic we had on the left side was one of the best I felt.
RIGHT WINGER - Lionel Messi
He was a young player coming into the Barcelona team and I thought to myself, 'I've never seen this'. It was so special to see such a talent at such a young age.
He's one of the greats and he will play for me on the right. When he came into the first team, he would make fun of everyone with his football. He could do anything. One of the best players that has ever played the game.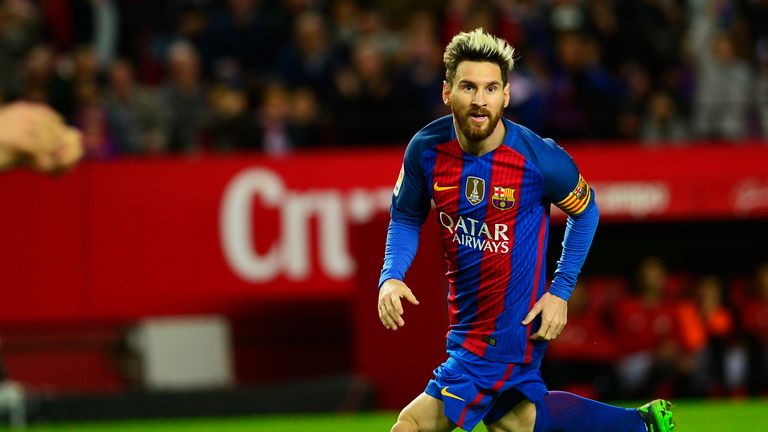 STRIKER - Dennis Bergkamp
He is a legend, not only for Dutch football but also as one of the biggest stars that played in the Premier League.
When I came to Arsenal he really helped me to get settled in London. His skills were amazing, and he was the same as Messi and Ronaldinho in that you never knew what Dennis was going to do.