Should Arsene Wenger stay at Arsenal for one more year? The Sunday Supplement panel discuss....
By Charlotte Marsh
Last Updated: 19/03/17 10:36pm
With Arsene Wenger claiming he has made a decision on his future, should he stay at Arsenal for one more year? The Sunday Supplement panel discuss....
Arsenal fans are split on whether the under-fire Frenchman should leave the club at the end of the season when his current contract expires. The Gunners are currently on their worst run of form under Wenger's tenure and facing an uphill battle to finish in the top four.
But The Times' sports writer Alyson Rudd believes he should go out on a high with a one-year contract extension and the chance to win back some Arsenal supporters.
"For a lot of fans, the ideal solution would be for Arsenal to beat Spurs in the FA Cup final and then for him to say thank you and goodbye - but I don't get the sense that he will say that," she told the Sunday Supplement.
"There are some reports in the papers that maybe he is thinking of signing a one-year contract, and in some respects that makes sense. I would like to see him go out on a high.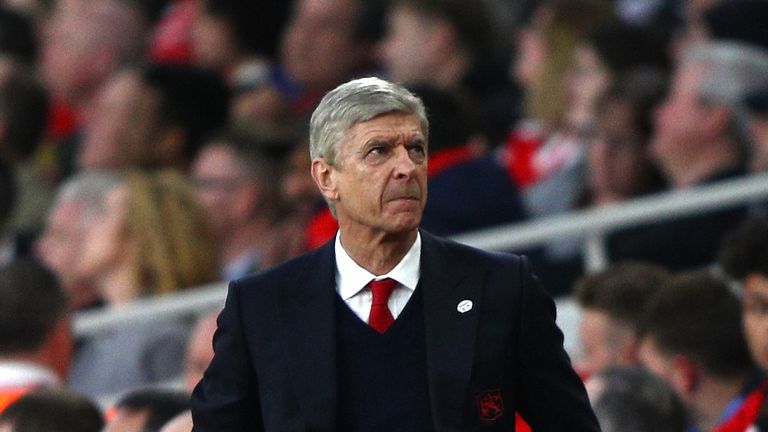 "If he was to not finish in the top four this season and not make the FA Cup final - and there would be hysteria for that being a massive failure - I think it would be a huge shame for him to go on that point.
"If he knows that he has got one year left and he can somehow rally the troops and have one last go and end on a high, I think a lot of Arsenal fans wouldn't really complain about that.
"Because Wenger says 'I know what I'm doing', it doesn't mean a yes or a no. It might mean that Wenger knows that if one set of circumstances happen, he stays or if another set happens, he goes. He might know what it will take for him to go at this point, and that could be all he is saying. It doesn't mean he knows the answer.
"I think the year's contract is a compromise but it gives him that chance to redeem himself in the eyes of the fans."
Her thoughts were echoed by The Independent's Jack Pitt-Brooke, who says the Arsenal hierarchy need the extra 12 months to plan for life after Wenger.
"I think the one year contract would make a lot of sense because clearly Arsenal don't have a plan B or a replacement lined up. They would panic if Wenger were to leave because they wouldn't know who to get in," Pitt-Brooke said.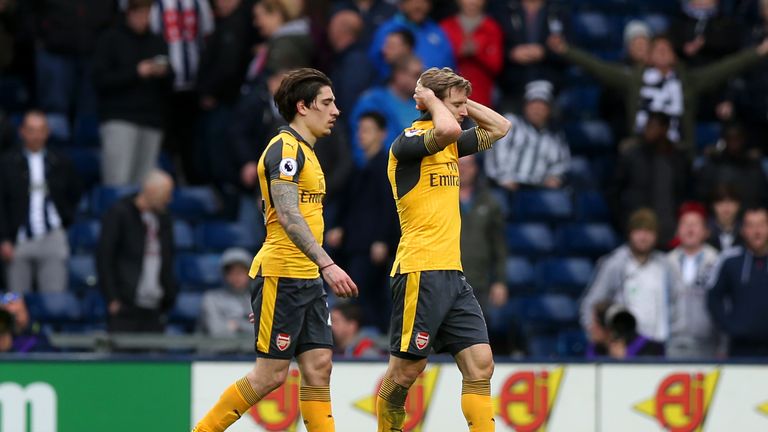 "If Wenger did say 'I will go in a year's time from now' then that would give them time to find someone who can do the job. The big problem they have got now is that if Wenger decides at the end of May that he isn't going to be there any more then they have got so much planning to do.
"Not only because they need a new head coach but also probably a new director of football even before they can start planning for what would be a big summer of transition in terms of play recruitment so they are facing a nightmare scenario.
"If you think things are bad now, this summer would be awful for Arsenal if Wenger was to leave but if he decides to stay for another year, they can manage things a bit more smoothly."
However, The Sun's football editor Charlie Wyett had a differing view on the future of the Gunners boss, and doesn't believe Wenger will walk away from the club.
"I think that Wenger is lucky to have a support base who have generally been behind him but I think he needs to go," he said.
"You can't just blame the players, it is the manager and Arsenal have got a big problem because despite what Wenger said yesterday about his decision, he does want to stay.
"There's no way he would walk away and the only way he could leave is if the fans force him out. It's sad that it's come to that, it's the club's fault and there's no way Wenger will go, I don't think, unless it gets really nasty which is a shame, but I think potentially it could become quite sticky."
Sky customers can now upgrade to Sky Sports and get 12 months for just £18 per month. Upgrade now!