Mikel San José: Meet the former Liverpool youngster who came good at Athletic Bilbao
By Nick Wright
Last Updated: 27/03/17 1:48pm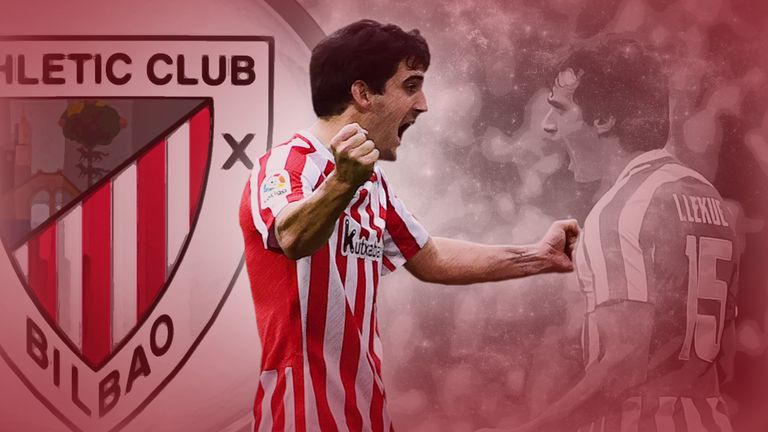 Former Liverpool youngster Mikel San José is now a Spain international with 300 appearances for Athletic Bilbao. He speaks to Sky Sports about joining Rafael Benitez's Spanish revolution, learning the ropes from Xabi Alonso, and why he couldn't resist returning to the Basque Country.
Mikel San José was 17 when Liverpool called. The versatile defender was a promising Spanish youth international who had only just completed his first full season in Athletic Bilbao's academy. It had never crossed his mind that one of Europe's most prestigious clubs might be watching.
"I was at home in Pamplona with my family," he tells Sky Sports, recalling the moment he heard Rafael Benitez wanted to take him to Merseyside. "I wasn't even 18 and I was happy at Athletic. The idea that such a big club could be interested in me had never even entered my head."
It was 2007 and Liverpool were preparing to offer the youngster a three-year contract. Packing up and moving to England alone was a daunting prospect for a young lad with deep ties to the Basque Country, but San José couldn't say no. "It was an opportunity I couldn't pass up," he says.
He would return to his boyhood club without ever making a senior appearance for Liverpool. Yet 10 years later, perched on a concrete stand overlooking two of the pristine pitches at Athletic's picturesque Lezama training ground, San José remembers it as the move that made him the player he is today.
That player is a 27-year-old Spain international in the eighth season of his second stint at Athletic. San José started out as a centre-back, but he is now a key figure in defensive midfield for Ernesto Valverde's side. He is combative without the ball but composed with it, and he has an eye for goal too.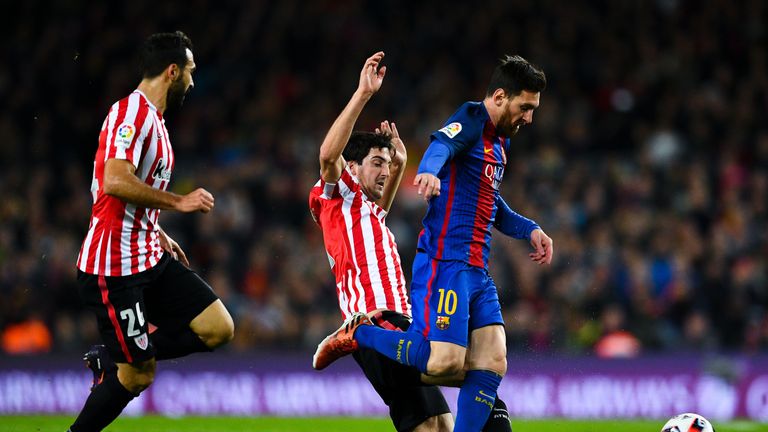 Last year, he scored from 50 yards out in Athletic's Spanish Super Cup win over Barcelona. In the summer, his impressive club performances were rewarded with a call-up to Vicente del Bosque's Euro 2016 squad.
Much has changed since those formative years at Liverpool, but for San José they are unforgettable. "It was a hard decision but I never regretted it," he says. "It was good for me. The player I am now is thanks to the experience I had there. Spending two years in Liverpool, surrounded by world-class players and coaches who helped every player improve, it was very important."
San José impressed in Liverpool's youth ranks, winning the Premier Reserve League title with Gary Ablett's U23s and training regularly with the first team. The transition was trickier off the pitch, but San José embraced the challenge. He befriended Martin Kelly and Jay Spearing in an effort to master the Scouse accent. There was guidance from Benitez too.
"He was very close with all the players," he says. "More with the first team, but we also spent the season at Melwood, so we saw each other regularly and trained together when he called me up. He never forgot to speak to you in English. It was an extra motivation to learn it."
San José on leaving home
"The biggest difficulty was leaving home. Being Navarran and going to Bilbao is leaving home, but you are an hour and a half away by car. To go to Liverpool alone was to be an hour and a half away by plane. You are very far away from your family and everything you know."
San José tried to surround himself with English players, but Benitez was already three years into his Liverpool tenure and had assembled a strong Spanish-speaking contingent. The youngster arrived in the same summer Fernando Torres, Javier Mascherano and Emiliano Insua. Pepe Reina, Xabi Alonso and Alvaro Arbeloa were already there.
"They were very happy people," says San José. "As well as being very good footballers, they added something special to day-to-day life. For all the young players, especially those who came from Spain, it was important to have players you looked up to who could share things with you."
Alonso was particularly influential. The midfielder, a product of Real Sociedad's youth academy, was born in Tolosa, just an hour's drive from San José's native Pamplona. When they met at Liverpool, he immediately took the youngster under his wing. "He treated everyone well but, being Basque, we had a more special relationship," says San José.
"He was phenomenal with me in the two years I was there. Then we came back to Spain at the same time. I returned to Athletic and he went to Real Madrid. Since then, we have always had a very good relationship. As such a role model on the pitch, I'm sorry to see him retire. It has been a pleasure watching him, as much on television as playing with him and against him."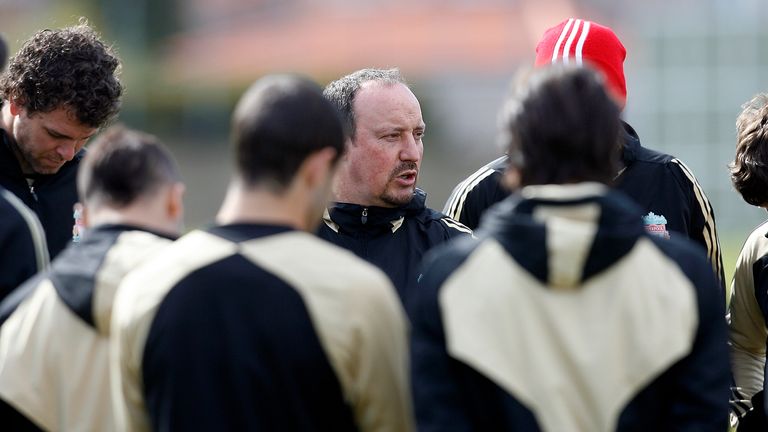 San José still refers to Liverpool as his "second home". But even for one of the most promising players in his age group, breaking into the first team was a tall order. He was named on the bench for a Premier League clash with Chelsea in February 2008. That was the closest he came.
"There were four centre-backs who were magnificent - Jamie Carragher, Dani Agger, Martin Skrtel and Sami Hyypia - so it was difficult to get minutes," he says. "I knew returning home would give me more chances. At the beginning it was hard here as well, I didn't get many opportunities, but it was a step I understood I had to take. There was no better place to take that step than back home."
San José initially returned to Athletic on loan but the move was made permanent a year later. These days he finds it hard to imagine himself anywhere else, and it's easy to understand why.
Athletic's Basque-only philosophy has its limitations, but they consistently compete in the top half of La Liga and have reached four cup finals in the last five years. The club has a proud history, and the special spirit between the players is obvious as they train happily amid the rolling green hills around Lezama.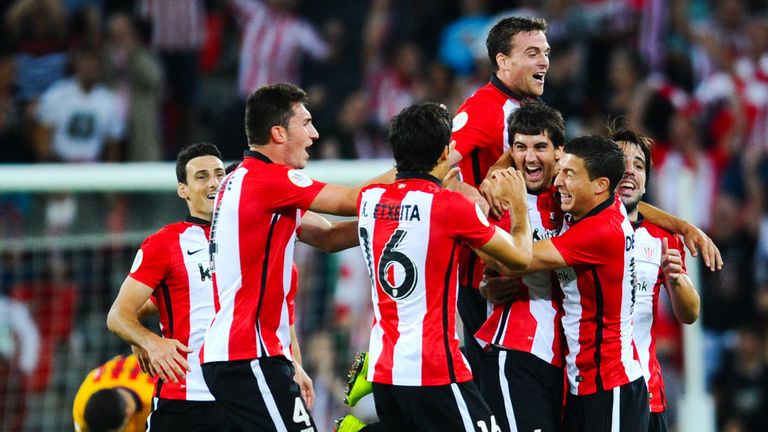 Down in the city, where the bustling streets are lined with red and white, sits the new San Mames, a state-of-the-art 53,000-seater stadium known as El Catedral to Athletic's adoring fans.
For San José, who made his 300th appearance for the club in their recent win over Real Sociedad, everything just feels right. "All of us here at Athletic, we are people who want to be here," he says. "We want to represent this club, we want to represent the people of the club and all the people who follow us and support us.
"I am very happy but I hope these 300 appearances can be many more. I want to be here for a long time." Forever? "If it was up to me, definitely," he says. "I loved England but my head is only here." Memories of Melwood live on, but San José is back where he belongs. This time he intends to stay there.
Sky customers can now upgrade to Sky Sports and get 12 months for just £18 per month. Upgrade now!