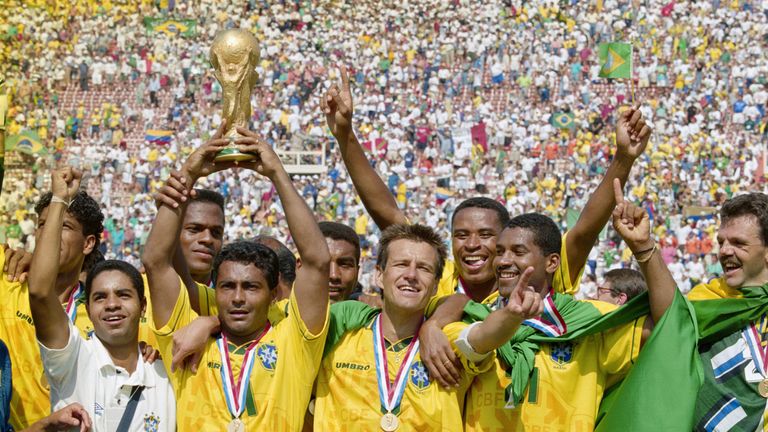 FIFA plans to introduce a six-team play-off tournament as part of its final proposals for an expanded World Cup.
The number of participants will increase from 32 to 48 from 2026, and the allocation of the 16 extra places has been provisionally decided by president Gianni Infantino and the six confederations bosses.
Africa's guaranteed allocation would increase from five to nine under the plans. with Asia getting eight slots (from 4.5), CONCACAF 6 (from 3.5), Europe 16 (from 13), South America six (from 4.5) and Oceania one (from 0.5).
The final two places would be decided through a November play-off in the host nation, featuring one team from each confederation bar Europe and a sixth from the host confederation.
The two teams with the highest ranking would play the winners of two 'semi-finals', with the winners of those 'finals' qualifying.
The proposal - potentially a threat to the existing Confederations Cup, which currently acts as a test event for the host nation - will now go before the FIFA Council at its next meeting in Bahrain on May 9.
UEFA president Aleksander Ceferin welcomed the FIFA announcement," saying: "We are satisfied with the proposed slot allocation for the FIFA World Cup as of the 2026 edition, which was agreed today by all confederation presidents, at the bureau of the FIFA council meeting in Zurich.
"We feel that UEFA will be fairly represented with a total of 16 national associations competing in the new format of the World Cup. We look forward to this proposal being ratified by the FIFA council in Bahrain on the 9th of May."
Grab a Sky Sports Month Pass for half price, and let us knock your sporting socks off with a blockbuster month of sport on NOW TV. All for just £16.99.