Tubes meets Paul Clement to talk Swansea's survival, Claude Makelele and John Terry's future
Last Updated: 20/05/17 2:13pm
Tubes meets Paul Clement on this week's Soccer AM to discuss Swansea's survival, Claude Makelele's influence and John Terry's future...
Swansea were four points adrift at the bottom when Clement replaced Bob Bradley as manager in January, but the former Bayern Munich assistant coach's arrival coincided with a turnaround in fortunes that has seen the Swans extend their top-flight stay for a seventh year.
Here's what Clement had to say...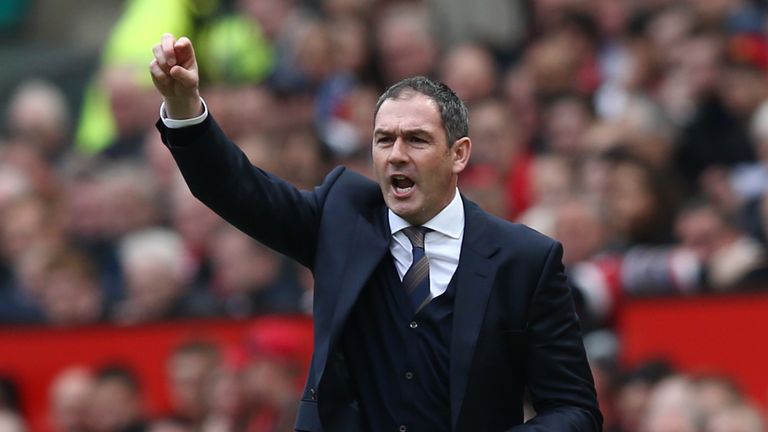 TUBES: We're here in your office where you masterminded Swansea staying in the Premier League. Fantastic job…
CLEMENT: "We're very pleased. We worked really hard together the last five months to achieve the objective. When I came in the club were in a very difficult position - we had 12 points and were bottom of the league. Statistics had shown the chances of staying up were low."
When Hull lost to Crystal Palace to confirm your safety, you were out jogging weren't you?
"After we got the really important victory at Sunderland we put a lot of pressure on, not only Hull but also Crystal Palace as well. I thought long and hard about what I was going to do the next day when that game was on, whether to watch it or just have it on in the background or whether to go out and do something else. I actually went out for a run. It was a lovely day in Swansea and I ran along the beach front. Unfortunately I can't run for 90 minutes so I got home before the end of the game."
At half-time?
"Yes, pretty much. I got into the apartment and didn't put it on for a little while. Then I thought I've got to do it now. There's no influence I can have so I might as well watch it. When I turned it on Crystal Palace were winning 2-0."
What did you do when you saw the score?
"I had to check three times to make sure what I was reading was correct. Shortly afterwards Palace got a penalty and it went to 3-0 and I knew at that point we were going to be okay."
When you took the job in January did you know exactly what you had to do to keep Swansea up?
"I didn't necessarily know what all the answers were. I had a very clear idea of the way I wanted to approach things and that was by focusing on the work on the training ground. I wanted the sessions to be enjoyable, to have lots of variety in them and be intense but most importantly I wanted them to get across the tactical principles that we needed to get the team organised."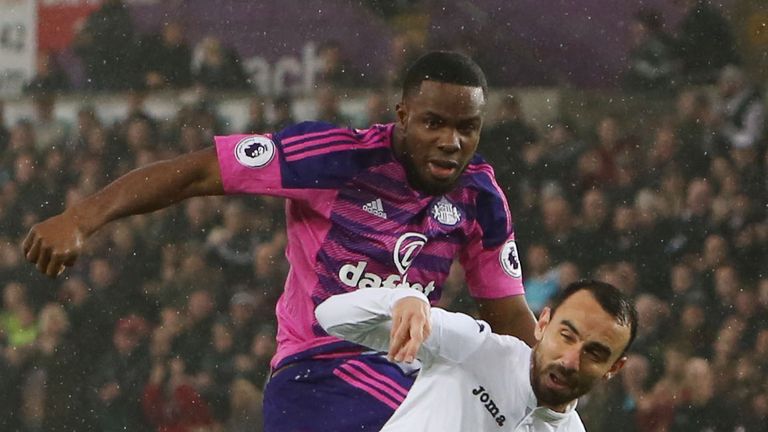 There's a 'Keep Calm and play Britton' mug in your office. You did that and he was different class towards the end of the season, wasn't he?
"He did well. When I received the mug from an anonymous person, I did go downstairs with and say to Leon: "Did you send me that?" I'd actually already played him in an important victory against Stoke. Leon's been brilliant for this club over a long period. He did come in at a really key moment. He calmed everybody down, he played very well and the Stoke game was a big turning point for us."
You brought the legend Claude Makelele to the club, what's he brought to the squad?
"He brought so much. In the first couple of days here I received a call from Claude and I thought he was just going to say well done for getting the job."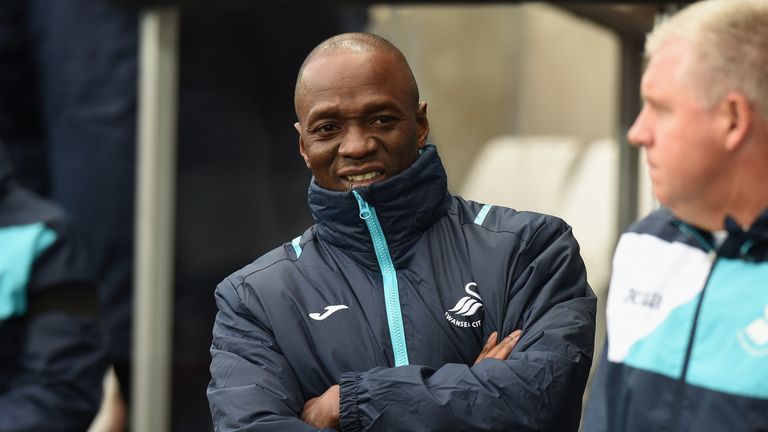 He called you?
"Yes, he did. I knew Claude from Chelsea and I worked with him for a year and a half at Paris Saint-Germain. The call surprised me because Claude said he really thought he could come in and help me and he wanted to do it. He asked if it was a possibility and straight away I said yes."
What an amazing phone call...
"It was brilliant. I'm really happy he did it. He came in and had an immediate impact and had a close relationship with the players. He gained their instant respect based on what he did as a player. He speaks French and Spanish so having those language skills in a multi-cultural dressing room was also a big help. He, along with the other assistants, supported me brilliantly."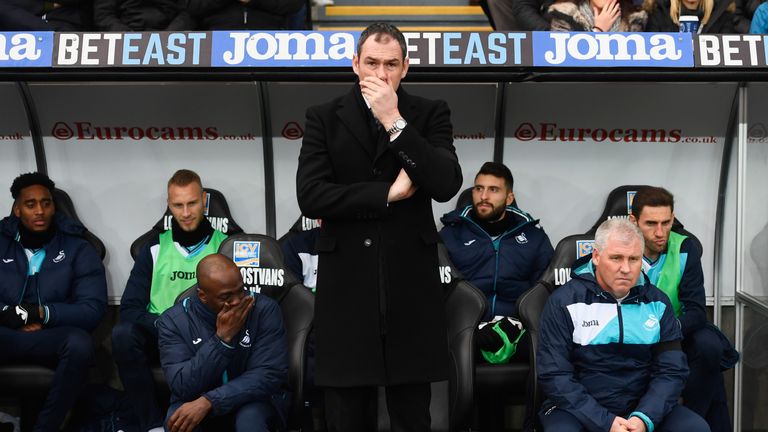 Have the plans for next season already started?
"They've been going on since the start of January, particularly on the recruitment side of things where you are monitoring players both here in the United Kingdom and in Europe as well. What we know now is the level that we are going to be playing at so we can focus that much more on the details of getting our recruitment right to make sure that when we get to the first game of next season we are starting off strongly."
You know John Terry, how much would you love him here?
First of all, I like John a lot. He's had a magnificent career at Chelsea and I know him personally. I've spent time with him away from the pitch, playing regular golf together. Ashley Cole was the other one we used to play with.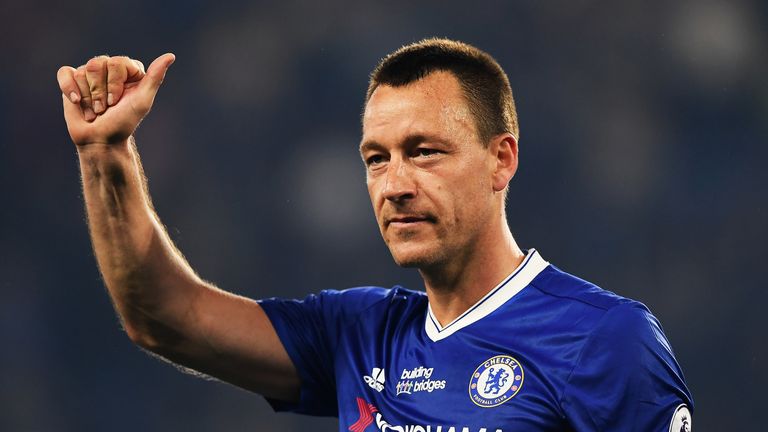 John's good isn't he?
"He's very good. A left-hander."
Is he better than you?
"It's pretty close. He's a little bit better because he gets more time to practice than me. I would like to have that opportunity [to speak to him about moving to Swansea]. I'm not sure it's realistic to be honest."
Have you spoken to him?
"Not yet just because we've had a very busy time and he's coming into a very important time himself. Chelsea have just won the title but coming into his last week at the club where he's been for pretty much his whole life, he's got more important things on his mind."
Because of your work at Swansea you have been nominated for manager of the season. It's in the bag isn't it?
"No, I don't think so. It's nice recognition of the work we all did here to sustain the Premier League status of this club but I certainly think there are other managers that deserve that award more than I do based on what they've achieved and the fact they were their clubs for the whole season and I have only been here for five months."
"When you look at the work of Antonio Conte at Chelsea in his first season in the Premier League, not only because they won the title but they did it with a certain style. There's also Mauricio Pochettino at Tottenham, who has had another strong season. He's pushed that club forward again. I think one of those two would be a good winner for me."