Real Madrid upset by Cristiano Ronaldo dismissal, says Guillem Balague
Last Updated: 14/08/17 4:25pm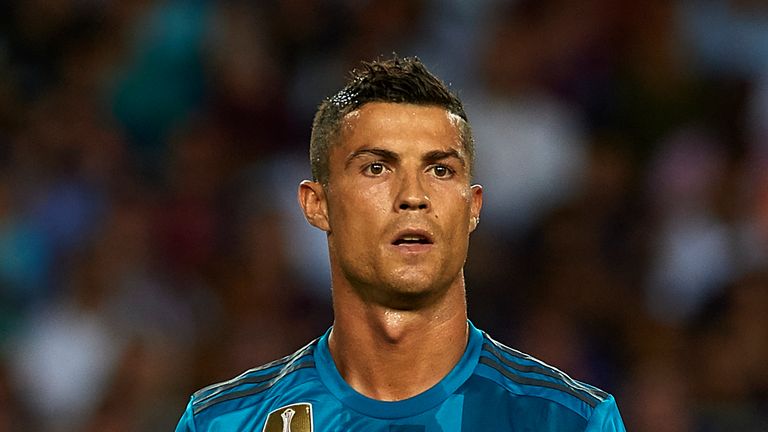 The Spanish football season kicked off on a controversial night at the Nou Camp as Cristiano Ronaldo saw red in Real Madrid's 3-1 Supercopa first-leg win over El Clasico rivals Barcelona. Here, Guillem Balague has all the fallout from a captivating night in Catalonia...
Real Madrid players and directors are very upset about what happened with Ronaldo's sending off, the dismissal even surprised the Barcelona players.
His first yellow one was a typical booking, received after he took his shirt off and held it up to Barcelona fans after scoring.
The celebration was similar to what Lionel Messi did after scoring the winner in El Clasico. It is funny that Ronaldo did that, it was his way of saying 'I conquered the Camp Nou', but he copied Messi and, as they say, imitation is the best form of flattery.
The second yellow wasn't a penalty, but it wasn't a dive, so the referee has made a huge mistake. It added insult to injury after the officials wrongfully awarded Barcelona a penalty following a clear dive from Luis Suarez, whose behaviour on the pitch angered the Real Madrid players.
Guillem answers YOUR questions...
What do you think of Paulinho's signing? Will it solve Barcelona's problems? (@yorkatsos)
GUILLEM SAYS: I know people laugh at Paulinho because of his spell at Tottenham, but since then he has improved. Even though he is a player that is capable of playing at Barcelona, and competing with Sergi Roberto and Ivan Rakitic, he is a totally different player to the club's essence. He is a box-to-box goalscoring midfielder but, while that may help Barcelona, I'm not sure he will help them control games. Yes, Paulinho would be a new addition but Barca need more, he will not solve the deep-lying problems at the club.
Ousmane Dembele is a player Ernesto Valverde likes. We will have to wait and see what happens with Philippe Coutinho, who will do everything he can to get to Barcelona. After the Super Cup defeat, Sergio Busquets said Barca needed to renovate themselves otherwise there will be bigger problems.
For me, the biggest problem at Barcelona is that all of this should have been identified a year earlier and a plan should have been put in place. We saw yesterday that Real Madrid have got a better squad and, at this particular moment, they are miles ahead.
If you compare the signings of Real and Barca since 2014, it explains why the Catalans are in this position now. The fact they didn't predict what Neymar was thinking has caught them on the back foot.
Valverde asked for Inigo & he'll get Paulinho. Why are Barca ignoring him? Who's planning? Segura, Robert or Bartomeu himself? (@elGrecCule)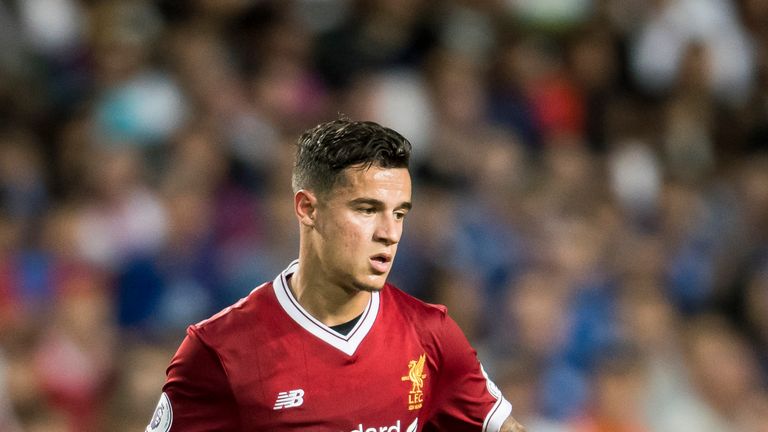 GUILLEM SAYS: Valverde hasn't asked for specific players, he has asked for positions to be filled. Centre-back, centre midfield, winger and, of course, a replacement for Neymar.
Those have been identified by the club anyway but Valverde hasn't asked for anybody. It's the club that have identified names because, in theory, they have done their homework before and have identified targets.
But, to show the confusion currently going on at Barcelona, Coutinho was not a target before Neymar left, even though Coutinho wants to join them. Barca didn't view Coutinho as a midfielder before and they still don't. If Neymar had stayed, Barca would not be going for Coutinho, but now he has become a priority.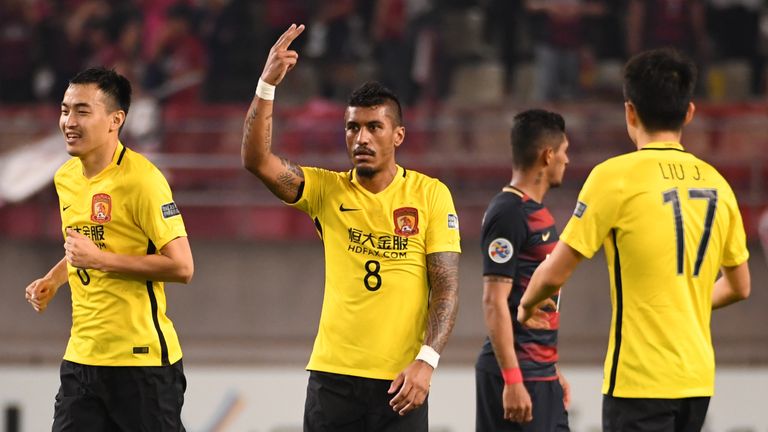 Still trying to work out why Coutinho wants to join this Barcelona side ... (@filmor1966)
GUILLEM SAYS: This Barcelona side is one that needs his kind of talent. If he comes, it will be to help improve things. There is not much difference between Barcelona and the rest of Europe's top sides, apart from Real Madrid who seem to be ahead of the pack.