Tottenham Hotspur manager Mauricio Pochettino thought the only difference between his side and Chelsea on Sunday was that the champions were more clinical.
Marcos Alonso's double handed Chelsea a 2-1 win, with the visitors claiming bragging rights in the London derby despite only having two shots on target at Wembley.
And it was Tottenham's profligacy in front of goal - the hosts had 18 shots in total, six of which were on target - that cost them the three points, according to Pochettino.
"The difference was they were clinical in front of goal, two shots on target, two goals," said Pochettino after the game.
"I am happy with the performance, we played really well and deserved more. It is difficult to accept today, but they were more clinical and I think we played well.
"I am not frustrated, I am disappointed. The objective was to win the game, which was impossible, but playing the way we did, we will win a lot of games.
"We dominated the game and created the better chances and sometimes we were a little bit unlucky today.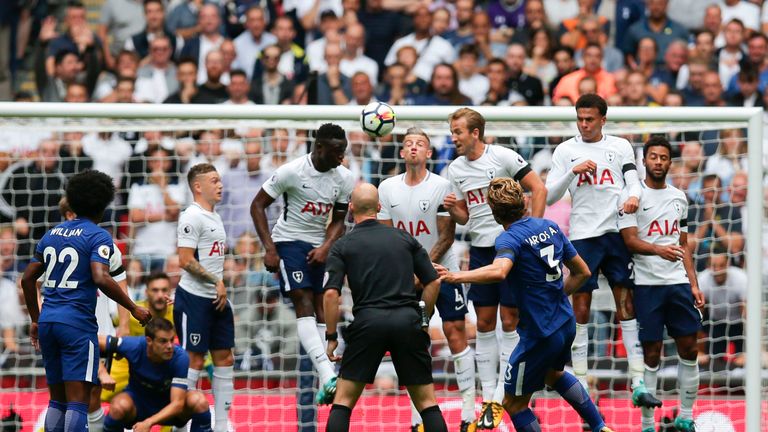 "This is only the beginning of the season and we need to work hard to improve and in that way, we can win a lot of games."
Chelsea's 88th-minute winner came when Spurs captain Hugo Lloris failed to keep out Alonso's low shot, although Pochettino refused to blame his goalkeeper for the defeat.
"Football is about play, feel free, sometime success, sometimes not success, that is football and I am happy with the performance of everyone," he said.