Football Expert & Columnist
Newcastle look like a Championship team, says Jamie Carragher
Last Updated: 21/08/17 11:54pm
Jamie Carragher discusses his concerns for Newcastle on Monday Night Football, claiming Rafael Benitez's side look like a Championship team following their 1-0 defeat at Huddersfield.
The Magpies won the Championship last season under Benitez to return to the top flight at the first attempt, but they have failed to score or pick up a point after back-to-back defeats to Tottenham and Huddersfield.
It's also been a quiet summer at St James' Park with Newcastle not particularly busy in the transfer market since earning promotion and Benitez has been vocal with his disappointment, saying he would have liked to have spent more.
And Carragher thinks the negative attitude surrounding the club off the field is starting to transmit into the performances on the field.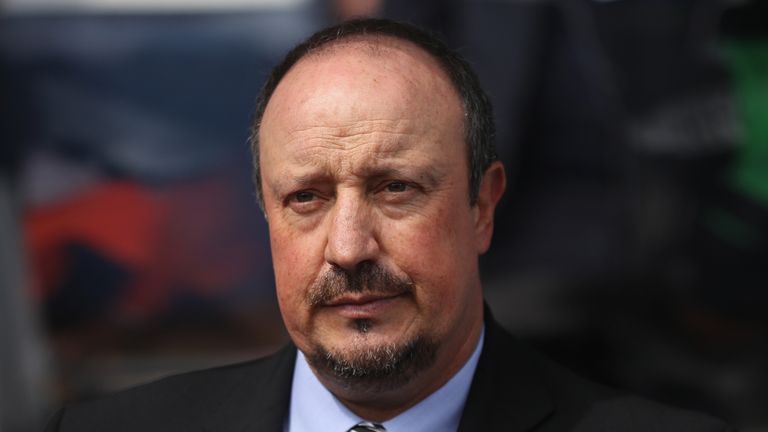 "There's a buzz about Huddersfield and almost every team that comes into the Premier League," Carragher told MNF. "You can see that from what they've produced in the first two games, getting six points.
"It's in complete contrast to Newcastle. You wouldn't think they've just come up because there's no buzz or energy about them.
"What's happening off the pitch looked it transferred itself onto the pitch on Sunday. Looking at Newcastle, I said in commentary they still look like a Championship team, and they do.
"However, you could say that about Huddersfield, you could say that about Brighton, you could say it about Burnley, Bournemouth and those kinds of teams who have come up and done well.
"We treat those clubs differently to what we treat Newcastle. They are happy to be in the Premier League and there's a buzz. With Newcastle, you expect more. You see them as a Premier League club really, who have just gone down so it is different."
Much was made of Benitez building a side for the Championship last term and it certainly worked as Newcastle secured promotion back to the Premier League as champions at the first time of asking.
Since then, Christian Atsu has joined on a permanent deal, while Florian Lejeune, Jacob Murphy, Javier Manquillo and Joselu have also joined the club but Carragher, who played under Benitez at Liverpool, thinks Newcastle's squad is currently lacking in Premier League calibre players.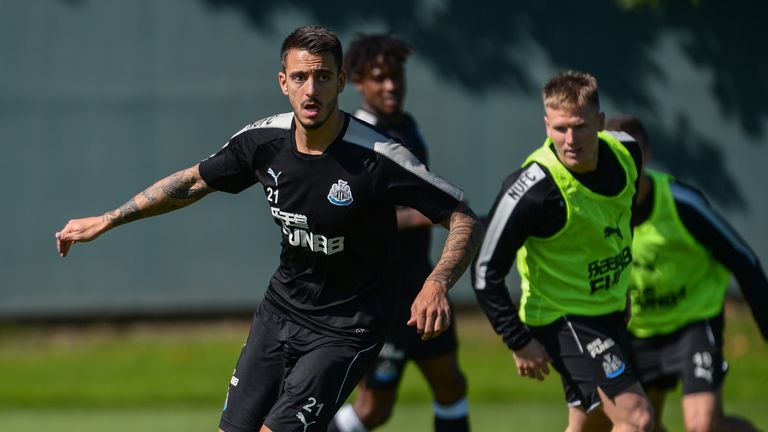 "I feel for Rafa with some of the signings that have been made and maybe the lack of funds," the former Liverpool defender said. "However, they are not the worst in the league. There are plenty of other managers who can have the same gripe but he's not shy at making it public.
"You look at Manquillo, he went down with Sunderland and he was well off the pace against Huddersfield. Joselu comes on and he couldn't get a game for Stoke, but he's actually better than what Newcastle had.
"He built a Championship team to get out of the Championship and he hasn't really got Premier League players at the moment."
Benitez is a god to Newcastle fans now. They are writing books about him now, the way he brought them up and the way he's integrated himself into the city, but his negativity is rubbing off on the whole club.
Jamie Carragher
Newcastle are still in the market for new additions before the transfer window closes but Benitez has warned he does not expect "an easy window" for the club as transfer deadline day approaches.
Sunday's newspapers suggested West Ham's Andy Carroll could be a target to return to his boyhood club on loan, though Benitez was unable to confirm whether any new arrivals were imminent.
And Carragher thinks his former boss needs to try and lift the mood around the club, with his negativity off the field starting to rub off on the whole club.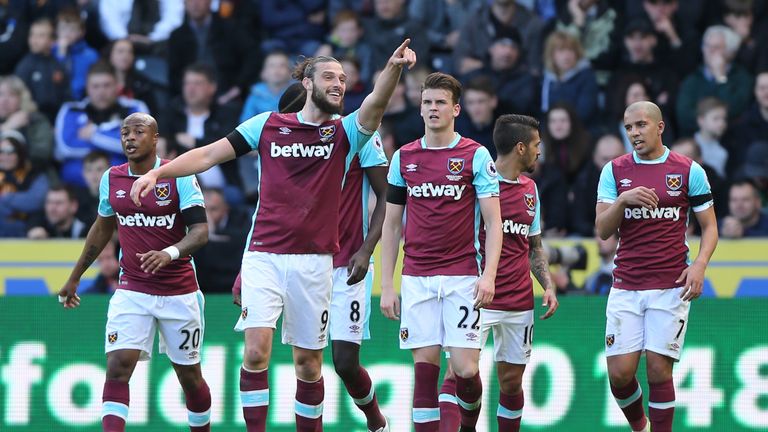 "Benitez is a god to Newcastle fans now," Carragher said. "They are writing books about him now, the way he brought them up and the way he's integrated himself into the city, but his negativity is rubbing off on the whole club.
"All the supporters were chanting for yesterday was Rafael Benitez, not the players. You can see how they feel about him but there's got to be more of an upbeat mood.
"Continually talking about needing players to come into the club basically means the ones he's got now are not good enough. But 80 to 90 per cent of the squad are the ones he's going to need to keep them up.
"You somehow have to lift them and lift the whole club. It's far too negative and it has to change because even if they do bring players in, it's only going to be two or three. There has to be a different tone coming out of Newcastle because there's certainly no buzz on the pitch or of it."