Football Expert & Columnist
Arsenal lack 'ruthlessness' to make changes, says Jamie Carragher
Last Updated: 27/08/17 8:55pm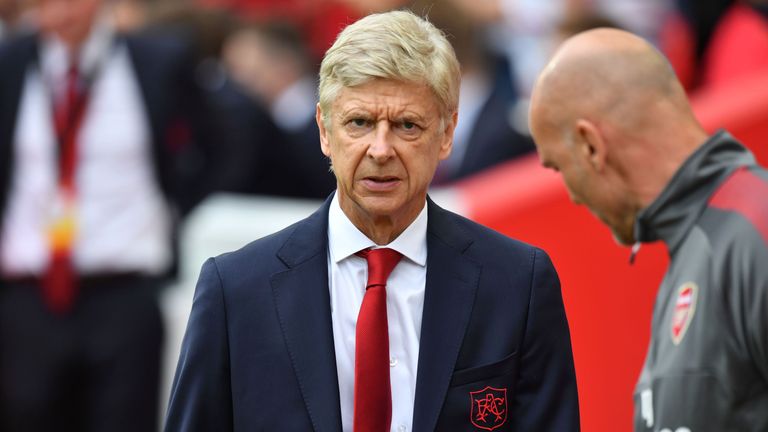 Jamie Carragher has criticised the Arsenal board for "bottling" the decision to change manager last summer and says there is a lack of "ruthlessness" at the club.
The comments come in the wake of the Gunners' 4-0 thrashing at Liverpool on Nissan Super Sunday.
Arsenal manager Arsene Wenger was unhappy with the performance, but Carragher says there should have been change in the summer, when instead Wenger was given a new two-year deal at the club.
"It's the last 10 years, and you will see the same performances for the next 10 years because there is a lack of ruthlessness from the top to the bottom," said the Sky Sports pundit.
"If we are being honest, the board bottled the decision in the summer and were terrified of moving the manager on. There had to be a change. Then the summer comes and it's 'things may be different'…But what we saw today was worse.
"I called them cowards last season and got a bit of criticism but I'll say it again: cowards. That was worse than what I saw at Crystal Palace [3-0 defeat] last year.
"I love Arsene Wenger but the club were not ruthless enough. Everything is nice at Arsenal, there is no ruthlessness. What have these players done? They should be challenging."
The defeat to Liverpool leaves Arsenal with just three points from their first three games of the Premier League season.
And Graeme Souness was just as scathing in his assessment of the Gunners.
"I have officially given up on them," he said. "In the past, there has been something about them to like and you want them to show you that they have turned the corner, but what I saw today was they have taken one giant step back. That is a performance that gets the manager the sack. For professional players to accept that performance is beyond belief.
"Arsenal were wishy-washy, weak-willed, pussy-footed, and those are the nice things I can say about them.
"When they are at their worst against a team who asks something of them they just wilt. It beggars belief that players with Premier League experience make mistake after mistake.
"It's such basic stuff which could be put right quite easily."