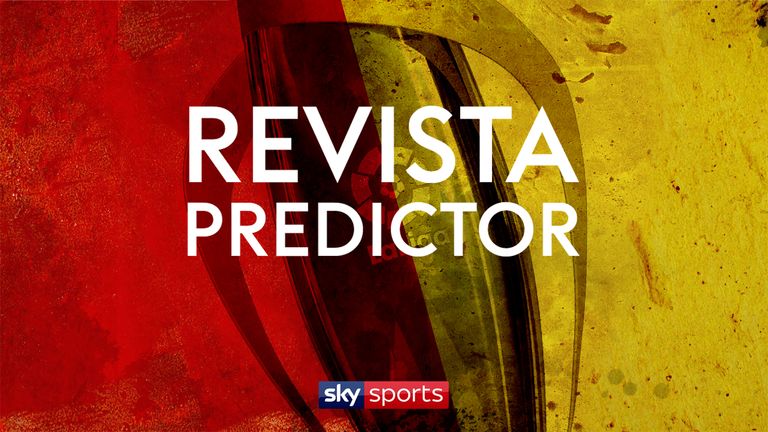 The second round of the new La Liga season had a few unexpected results - and our new Revista Predictor has an early leader...
I guess we shouldn't be surprised. The man's been commentating on La Liga for decades, so perhaps Rob Palmer was always going to be leading the Revista Predictor standings after Matchday 2.
And he's already pulling a gap over the rest of the field. This looks ominous.
Rob correctly predicted Girona's 1-0 victory at home to hapless Malaga (Michel's men really looked clueless, and it's even more worrying than the simple fact they've taken no points from the six on offer), as did I, but neither of us got the correct first goalscorer - four points apiece.
Kevin Keatings got a point for right match outcome, but Jon Driscoll and David Phillips gave Malaga too much of a chance.
Then the change - in the Basque derby at Eibar, Rob went for an Athletic Bilbao win and again, he got the score spot on.
Most of our experts thought it was going to be tight, three predicting draws, but the only one to get it totally right was Rob. I went the other way, thinking Athletic might be a bit tired from their midweek Europa League exploits, and that they were still settling in under new boss Kuko Ziganda, so no points.
Surprisingly, no points awarded to the pundits for first goalscorer, as no-one went for Aritz Aduriz. Schoolboy error.
But then this is where I gloat. Until minute 77 of the game at the Bernabeu, I was sat on another exact score before Geoffrey Kondogbia scored on his debut for Valencia. Typically, as we've come to expect, the game didn't end there and Real Madrid got their deserved equaliser from the utterly superb Marco Asensio...so 2-2 it finished, one point for me with the right match outcome, no points for everyone else.
Again, no first goalscorer points...although if points were awarded for most chances missed, then four out of our five experts would have been spot on - Karim Benzema wouldn't have scored had the game lasted 90 hours, let alone 90 minutes - a forgettable night for him.
So all of that means that Rob gets into double figures, I'm comfortably in second, with Kevin, David P and Jon bringing up the rear.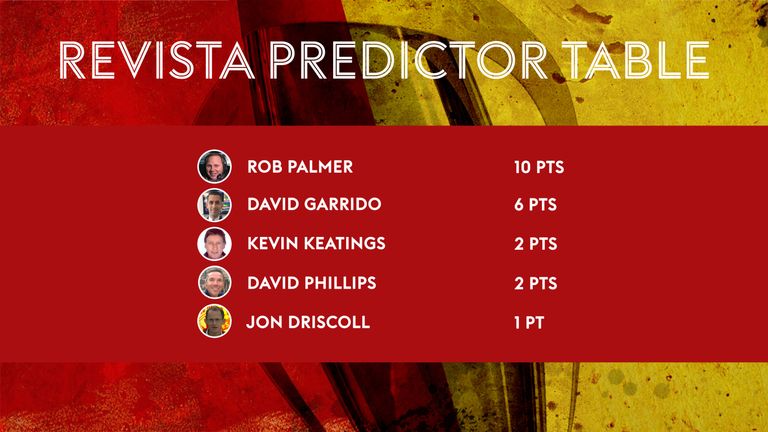 A few shout-outs to those of you on Twitter who got involved this week, and did impressively well...
@MossySkeeto got two perfect results at Girona and Eibar, with Aduriz first goalscorer as well - a brilliant 14 points!
@DavidBeaten44 named two first goalscorers in Aduriz and Marco Asensio, and also got the Girona outcome correct - 13 points.
@ALaLiga, @samleveridge @MarkWasinski got Girona spot on in terms of score, and Aduriz first goalscorer at Eibar - 10 points, superb!
@Tajudeen000 predicted Girona and Athletic wins, with Aduriz first goalscorer in the second game - eight points, well done.
@jackie_boyjw got correct match outcome and Aduriz as well in the Eibar game - seven points.
@DowleBFC went for Aduriz too, and also got the Girona result right - seven points.
@roch_91_ was also correct with Aduriz, but that was it - six points
You're getting the idea. Keep it up. Oh, and Rob Palmer, mind giving the rest of us a chance please?!
We'll announce the chosen games for Matchday 3 of LaLiga on Friday morning from the @SkyRevista account on Twitter - so reply to that pinned tweet to take part