Jurgen Klopp ready to unleash Liverpool quartet for first time
By PA Sport
Last Updated: 26/09/17 8:30am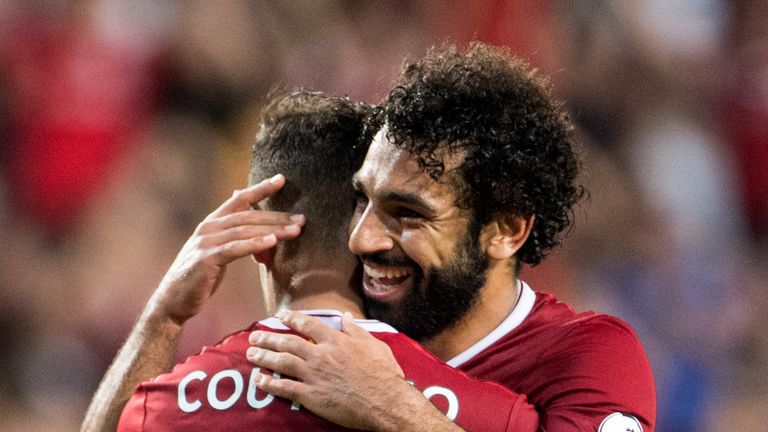 Liverpool manager Jurgen Klopp admits he is "excited" to unleash his new four-man attack now that all are available.
Sadio Mane is free from domestic suspension and Philippe Coutinho match fit after a back injury forced him to miss the start of the season.
Klopp can now combine the pair with six-goal Mohamed Salah and Roberto Firmino in a fearsome front four from the off for the first time this season in the Champions League Group E clash away to Spartak Moscow on Tuesday.
The difficulty he may have is fitting them all in, though, as Klopp admits he has to work out whether he can knit them all together.
"Now I am excited. We have all of the boys here. We trained this morning, only a little bit, and hopefully we can train tomorrow," he said on his arrival in Russia.
"It is good to have them all, it is cool. It feels good, but that doesn't mean anything. I don't believe in names. I believe in performances.
"They all have to fit together and that is what we have to try. It should be possible of course.
"The balance has to be right. We are an offensive-orientated team, but this is about Champions League football. We need results.
"In the right moments, you need to be able to do the right things. It is not about being spectacular, it is about being good, and being clinical and having perfect timing and perfect protection.
"We cannot just bring all the artists, but if it fits together we will do it."