Man City manager Pep Guardiola says Kevin De Bruyne 'can do absolutely everything'
Last Updated: 30/09/17 9:56pm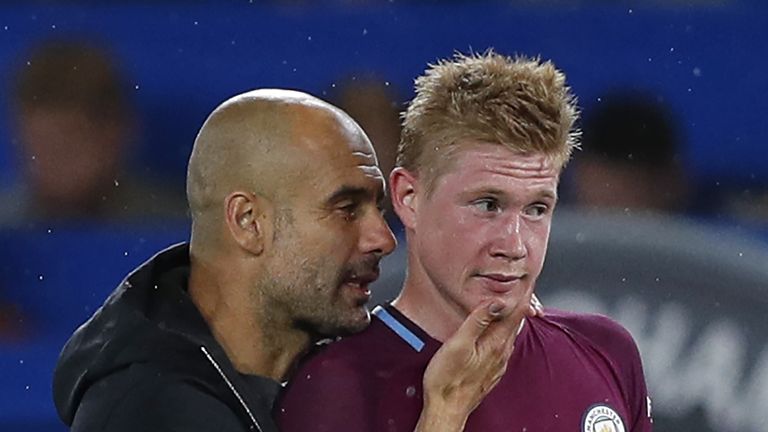 Pep Guardiola was full of praise for Kevin De Bruyne after he scored the winning goal in Manchester City's 1-0 win over Chelsea on Saturday evening.
In a tight game that was lacking clear-cut chances, it increasingly looked as if an individual moment of magic would be required to break the deadlock and that is precisely what happened as De Bruyne opened the scoring with an unstoppable strike in the 67th minute.
Following a slow start to the season, he has hit top form in recent weeks and after the game, Guardiola stated that he 'can do everything' and is now one of City's leaders.
"He is doing a lot of things this season, last season he hit the post 12 or 13 times and this season they are going in," Guardiola said.
"He can do absolutely everything. With the ball he is in different positions and can assist short and long. After, without the ball he's the most humble, the most shy guy. He says 'if I have to run 100km for the team, I will do that'.
"It is not easy to find that with this type of talent. He's one of our captains. I think he makes a step forward and people feel comfortable having him on the pitch.
"At the end, Kevin showed once again how good he is, that guy. And we won the game. That is why we are so happy."
The win means that City have retained their place at the summit of the Premier League table - ahead of local rivals Manchester United on goal difference - and maintained their unbeaten start to the season.
Although there is plenty of football still to be played, City look like serious contenders for the title and Guardiola admitted that his side's 1-0 win over the reigning champions was a significant victory.
"We're in September. Of course it's so important, because winning at Stamford Bridge means they are not able to win three points. In terms of points it is so important," he said.
"Of course you have to adapt to your opponents but we showed in the first minute that we were coming here to win the game. That is what I want to give to the club and that is what we did in this game.
"[In the title race] We have United. We saw again the Harry Kane team, scoring every week two or three goals.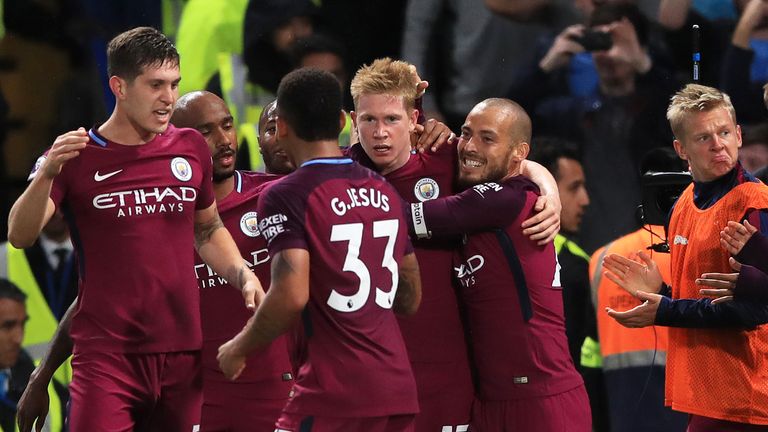 "Jose with United always will be tough because now you see United and think, OK, that is a Jose Mourinho team. So aggressive, they win duels, so good on the counter-attack. They have already convinced that they can do it that way. So it will be so tough.
"But it is important in the process to show we can do that. We can go to Old Trafford, White Hart Lane [sic] or Emirates Stadium, it doesn't matter. We are going to try. After that, the opponents are good too. But we are going to try."