Transfer news: Matej Vydra hopes for Premier League stay after West Brom exit
Matej Vydra says he wants to stay in the Premier League after leaving West Bromwich Albion.
By Vasek Kadlec
Last Updated: 19/05/14 1:53pm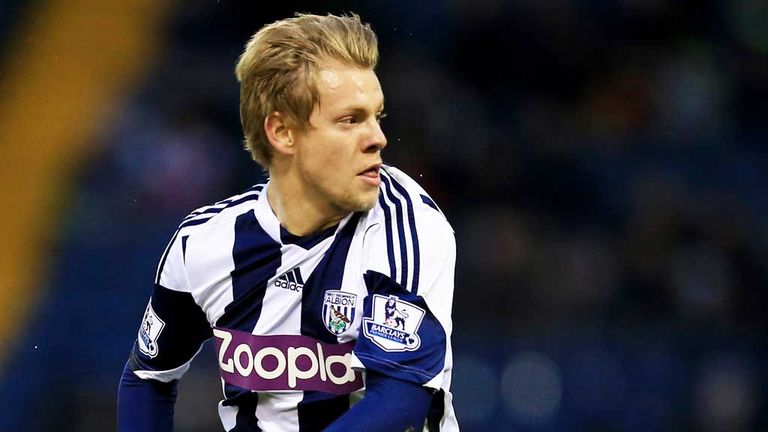 Vydra, who was Championship Player of the Year in 2013 after a stunning campaign with Watford, joined West Brom last summer on loan from Udinese.
However, the Czech international was limited to just seven Premier League starts, which garnered three goals.
He has now returned to his parent club in Serie A and interest is already mounting in the 22-year-old.
Vydra has told Udinese he does not want another loan spell following his two stints in England and a previous one at Club Brugge.
"I don't want another loan spell and to be jumping into a new town year in, year out and getting to know new team-mates and other people from the club," he told Czech news agency CTK.
"It takes you months and then it's almost half of the season gone and you have another half to get some match practice. After all, it's better to sign a contract somewhere for four or five years. That's what I have in mind.
"I am a Udinese player but I have spoken to my agent and he says there's interest in me in England and Germany.
"I said I had wanted to play in the Premier League and I have made that reality. Now I'm keen to stay there.
"The Premier League in England is my priority. Now it depends on whether the clubs reach an agreement and if the Udinese president lets me go.
Vydra admits he was disappointed by his spell at the Hawthorns.
"I scored three goals, which isn't something great for a striker, but what can I do about it now that the season is over? I don't want to praise myself but, in most cases, when I played from the first minute, I did quite well," he said.
"When you go on the pitch for the last 10 or 15 minutes, then you have little power to do anything."